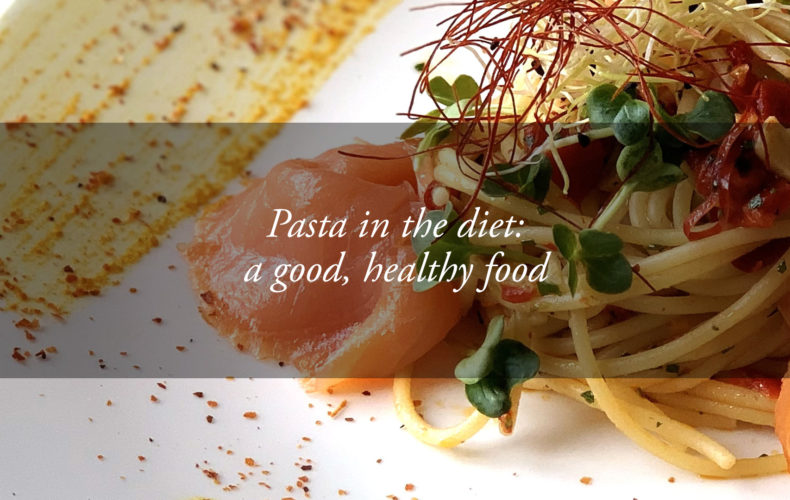 Pasta? It's good for the diet! We explain how and why, and suggest a recipe from the Chef
Posted by

3 September 2019
Eating pasta while maintaining your silhouette is considered by most to be an impossible combination. In fact, if intelligently integrated into one's diet, pasta is a food with excellent properties that boost our physical and mental energies.
The good energies of pasta dishes
The latest studies have found that pasta, when consumed in the right quantities, does not make you fat. On the contrary, it can be considered an ally of slimming diets, due to a particular characteristic: its low glycaemic index. This means that, compared to other foods, it creates a lesser increase in glucose levels in the blood.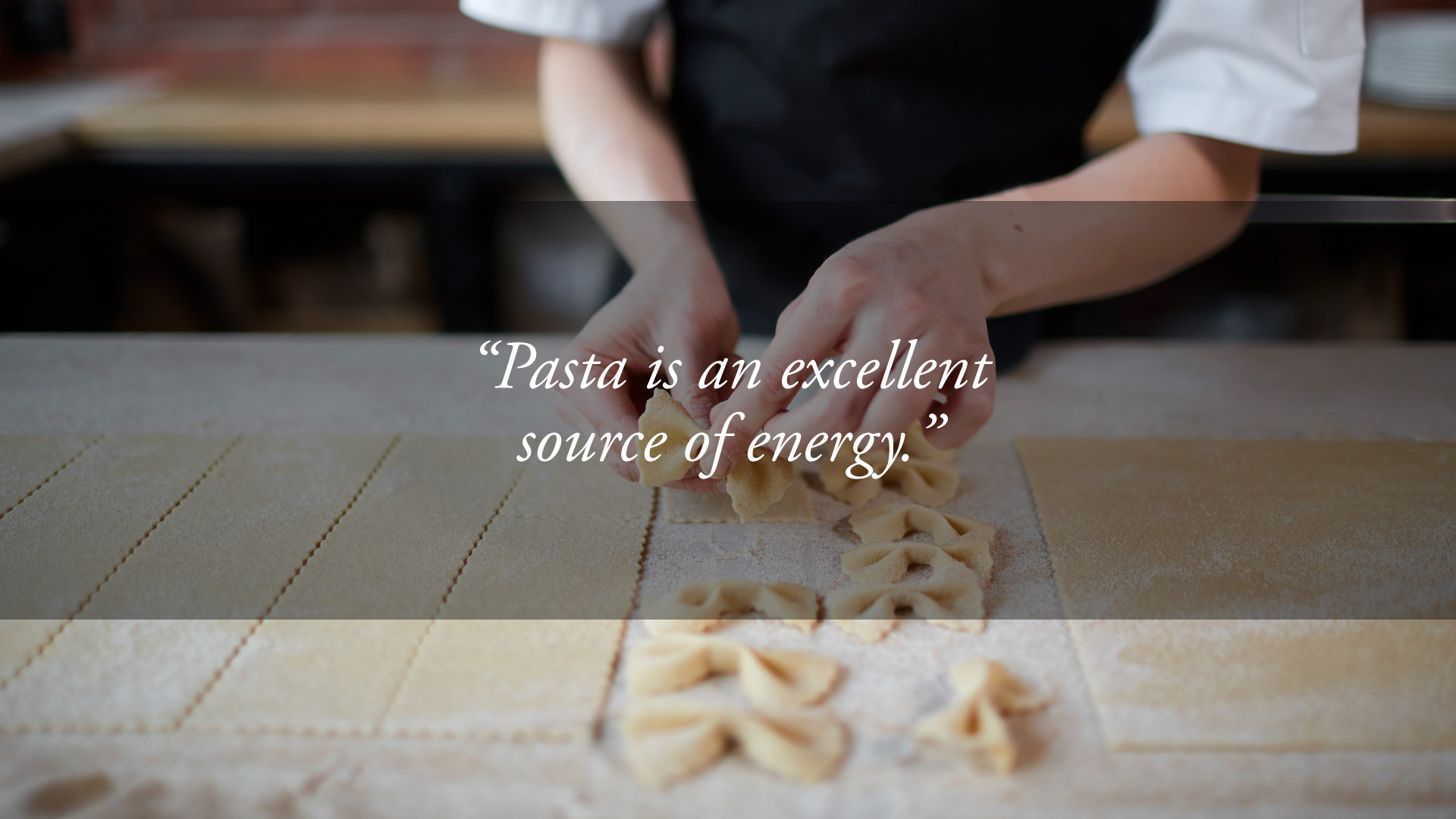 Pasta is also an excellent source of complex carbohydrates, i.e. those that our body takes more time to burn. Compared to simple carbohydrates, therefore, they lead to a prolonged production of energy over time, essential for the activity of our brains.
Finally, eating pasta is also good for the mood. This is because glucose promotes the synthesis of serotonin, which acts on mood centres inducing a sense of balance and relaxation; pasta also contains two important amino acids that stimulate the production of endorphins, the so-called "happiness hormones".
How to include pasta in your diet
There are many qualities of pasta on the market, all carefully regulated. There is dried pasta (the most commonly used), but also fresh pasta; there are products made with different types of grain, dietetic products, and others suitable for people who suffer from allergies.
With such variety, how should one choose? Durum wheat pasta, wholemeal pasta and egg pasta should definitely be preferred. Cooking al dente improves digestibility and the amount of salt should be controlled, perhaps by salting the water towards the end of cooking to decrease absorption.
We can consume portions of about 70 grams up to several times a week, without any concern: a good plate of pasta will certainly agree with our diet!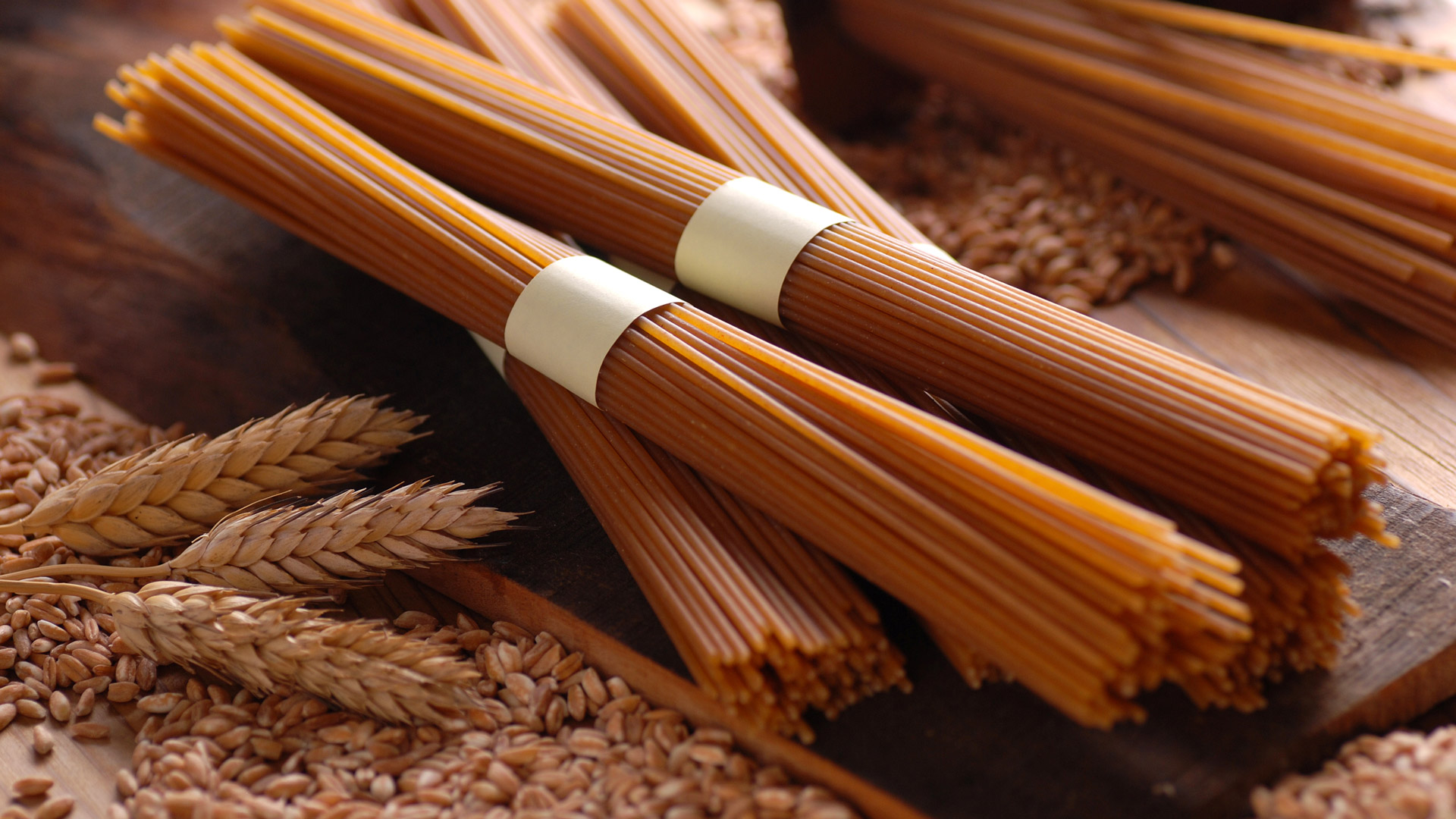 Chef's suggestion: spaghetti with garlic, oil, chilli and smoked salmon
In his kitchen, our Executive Chef Luigi Facciotti is constantly in search of the perfect balance of quality products and unforgettable flavours. Regarding pasta recipes, he suggests one of his favourite standbys.
This garlic, oil and chilli pasta with salmon is a perfect dish in its simplicity: good digestibility thanks to al dente cooking, and the well-known beneficial properties of garlic and chilli, which is a great vasodilator. The whole thing is completed with soft, sweet smoked salmon, which goes well with the spicy taste.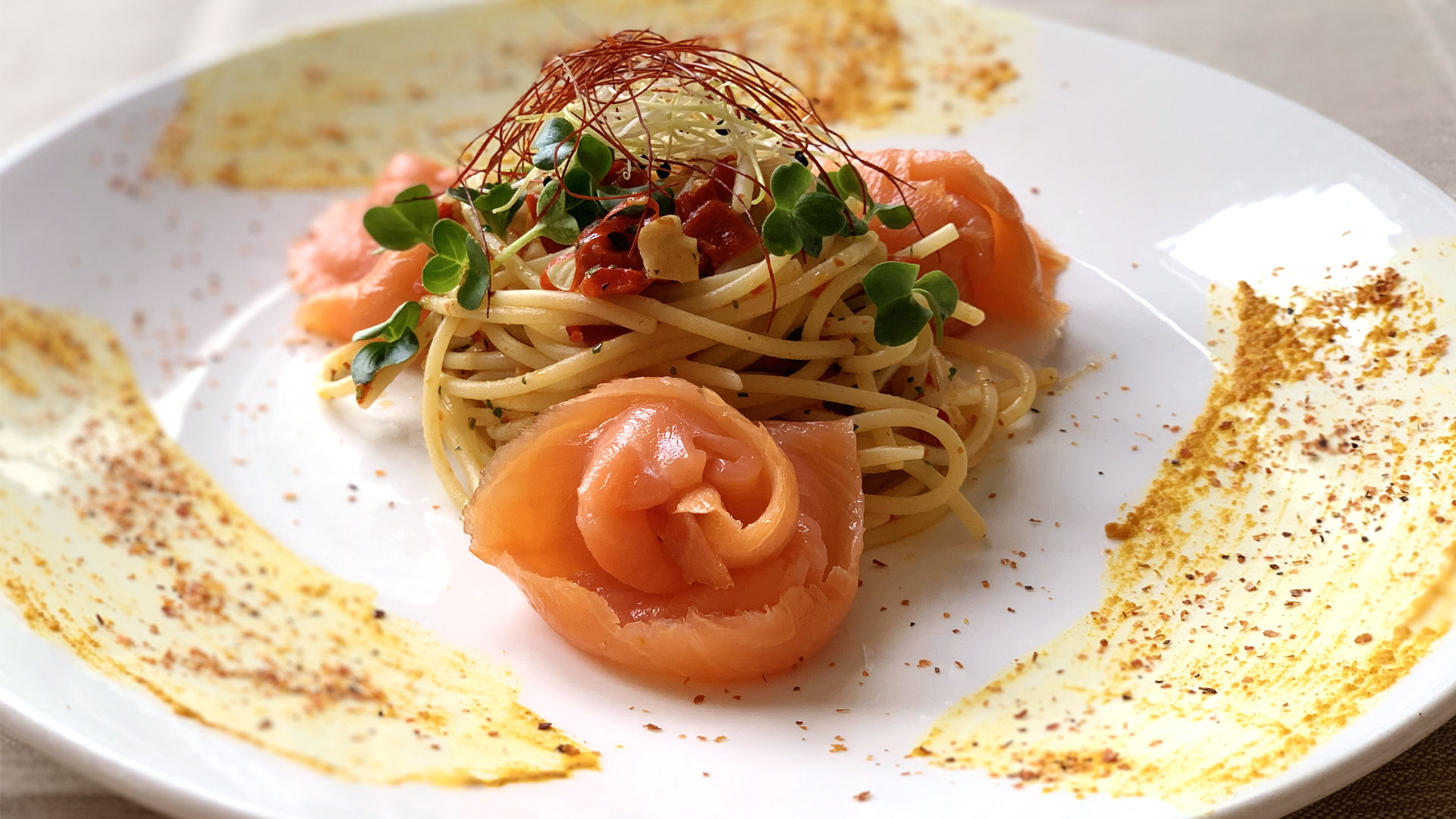 INGREDIENTS FOR TWO PEOPLE
200 grams of durum wheat spaghetti
Extra virgin olive oil DOC
1 clove of garlic
1 fresh chilli pepper
50 grams of smoked salmon
Flat-leaf parsley
METHOD
While the pasta is cooking, heat four tablespoons of oil in a frying pan with the peeled garlic clove. Add the thinly sliced chilli and chopped parsley and let them soften.
Drain the al dente pasta and stir it in with the addition of a drizzle of the cooking water. Finally, garnish on the plate with thin slices of smoked wild salmon.
For information and details of our gastronomic offering, or to book a stay, our staff is at your complete disposal: please email us here or call (+39) 049 8668099.