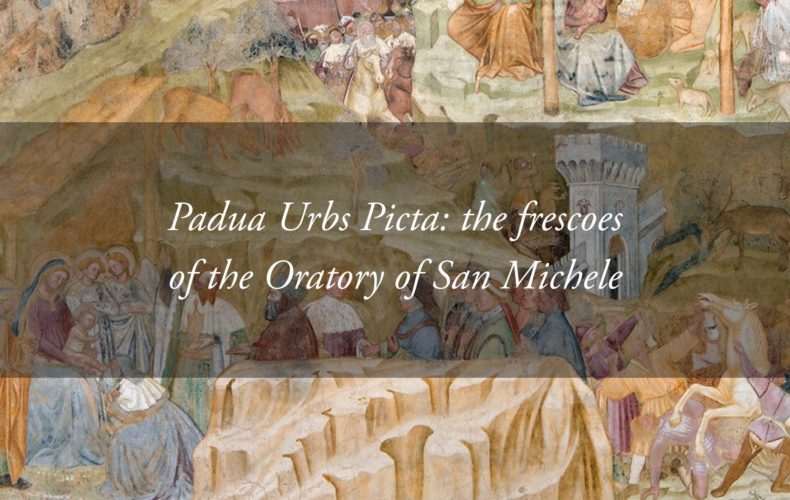 The wonderful history of painting told by the frescoes of the Oratory of San Michele of Padova Urbs Picta cycle
Posted by

17 January 2022
The expression "Unesco heritage" immediately makes one think of exotic destinations such as Egypt, with its famous pyramids, or China, with its imposing Great Wall. However, it should be remembered that among these wonders there are 58 * Italian sites listed in the 2021 Heritage, including four places in the city of Padova.
Sites to explore in the city
"Padova Urbs Picta – The XIV century fresco cycles in Padua" was included in the UNESCO World Heritage List on 24 July 2021. This confirms Italy, together with three other places, as a country with the largest number of World Heritage Sites.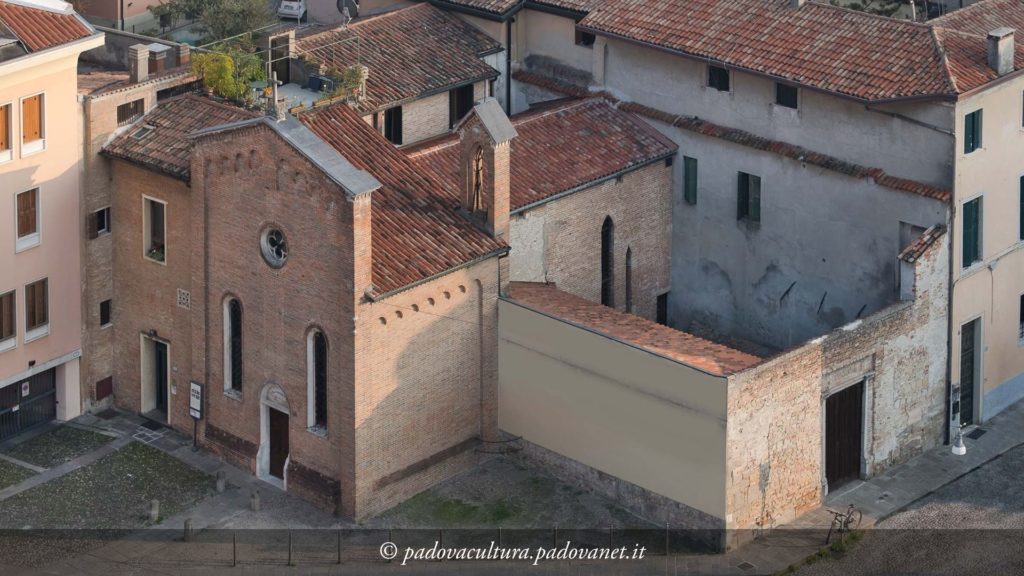 On this occasion, we invite you Guests of Hotel Tritone, and all art lovers, to visit the places in the city of Padova that have obtained the coveted UNESCO recognition:
Scrovegni and Eremitani, where the

 

chapel of the Scrovegni

and the church of Saints Philip and James to the Eremitani are located;

 

Palazzo della Ragione, palace, baptistery and squares, which include: the Palazzo della Ragione, the Cathedral Baptistery and the chapel of the Reggia Carrarese;

 

Antonian citadel, including the Basilica and the Convent of the Saint, and the oratory of San Giorgio;

 

San Michele with its homonymous oratory.

 
To help readers appreciate their extraordinary nature, we will take you to these four areas of the city. We will highlight the special features of each site, starting – in this episode – with the Oratory of San Michele, that is perhaps the least known. 

The oratory of San Michele
The places chosen by UNESCO illustrate a completely new way of representing narration in painting. Six artists investigate new spatial perspectives and represent human figures, in all their characteristics, including feelings and emotions: this was a real revolution for the time.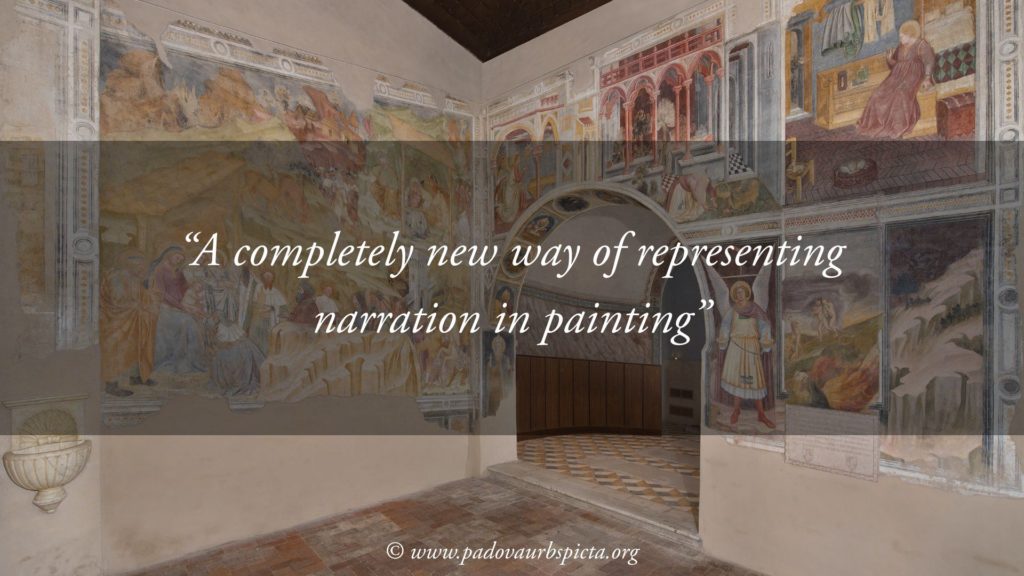 The artist who frescoed the oratory of San Michele is Jacopo da Verona. He arrived in Padova, perhaps following Altichiero da Zevio, with whom he also collaborated in decorating the Oratory of San Giorgio. 
Jacopo da Verona, completed all the innovations introduced in this oratory by Giotto. Today we note the technique of the most refined fresco: stronger spatial research and perspective, the states of mind of man investigated through daily life, and the "secularization" of sacred history with the substitution of the patrons and their families for the characters of sacred history. 
The frescoes, which tell the stories of the  Life of the Virgin, were commissioned byPietro di Bartolomeo de Bovi and are located near the Torlonga of the Carrarese Castle. Right here, on the ruins of a sacred building, stands the oratory dedicated to San Michele, whose plaque confirms the date of construction: 1397.
Visiting the Padua Urbs Picta cycle represents a significant journey through time that allows you to appreciate not only the wonders of the city of Padova, but also the extraordinary evolution of the painting of the time. Such a visits offers insight into the society of the time and the human affairs of its artists.
To contemplate the wonder of these frescoes, you can book a trip to Padova and a stay at Hotel Tritone by writing  here or calling (+39) 049 8668099
* data updated to 2021