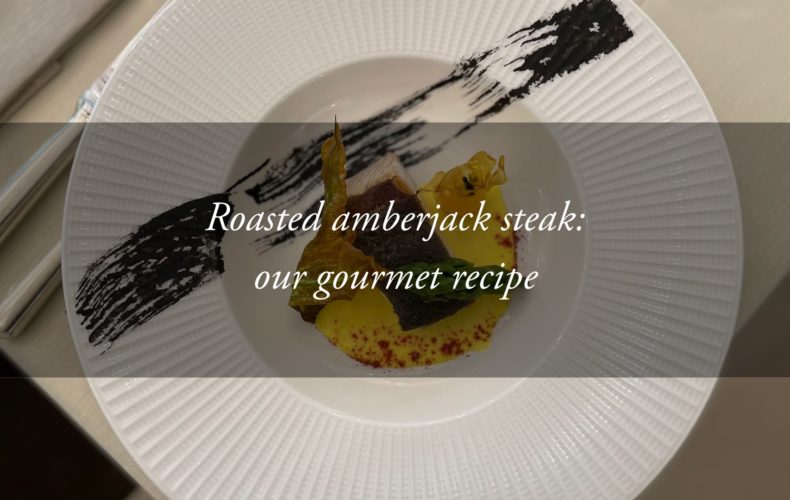 A gourmet recipe: slice of roasted amberjack in cuttlefish ink, with asparagus, courgette flowers and saffron sauce
Posted by

1 April 2021
To  fully perceive the true meaning of spring  we recommend a  sensory experience that engages in every way. The best way to do this is to prepare and enjoy a dish that delights the eye, stimulates the sense of smell, and tempts to taste.
SENSORY JOURNEY IN SPRING
The first fruits of this season arrive at the table with  radiant colours:  the fresh and turgid green of the asparagus and the yellow of the cherry tomatoes are precursors to the hottest period to come.
As one cooks this spring delicacy, the scent of fried courgette flowers rekindles  youthful passions, announcing it is time for exquisite encounters:  the sizzling oil issues a unique call to appetizing sprouts and  the first vegetables.
After expertly combining all the ingredients, it is time to indulge in the pleasures of the palate, savouring the  profusion of new, balanced and rediscovered flavours: these include  the hint of saffron which carves out its role in the background and contributes to the success of this perfect show.
It was our Executive Chef who created this gorgeous recipe.  A dish that we want to offer you amid the wonders that spring brings to life, year after year.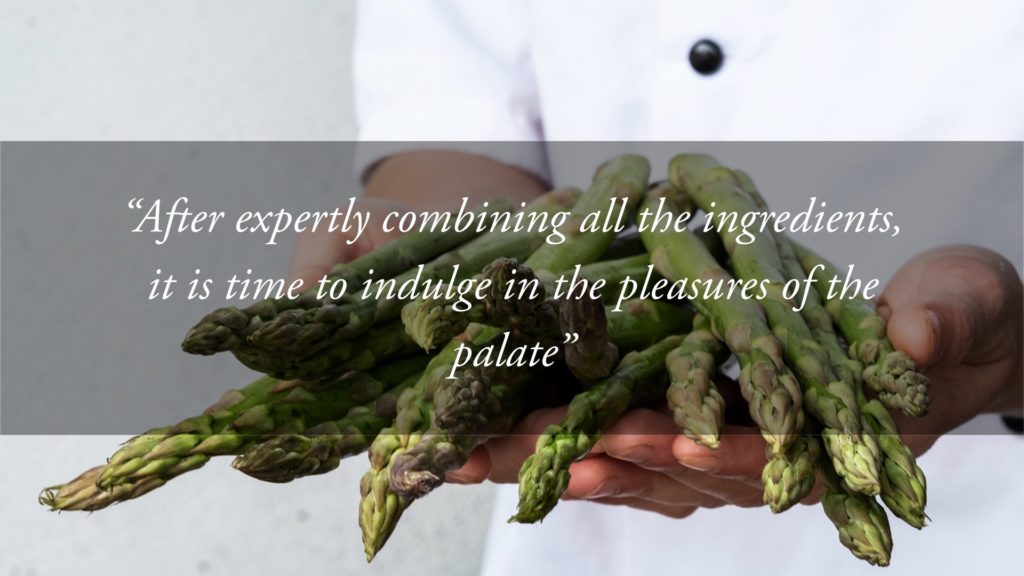 THE RECIPE: SLICE OF ROASTED AMBERJACK IN CUTTLEFISH INK, WITH ASPARAGUS, COURGETTE FLOWERS AND SAFFRON SAUCE
Ingredients for 4 people
4 slices of 120 gr amberjack
100 ml of fish broth
2 gr of saffron
4 courgette flowers
4 green asparagus
4 yellow cherry tomatoes
6 gr of cuttlefish ink
Extra virgin olive oil to taste
Salt and pepper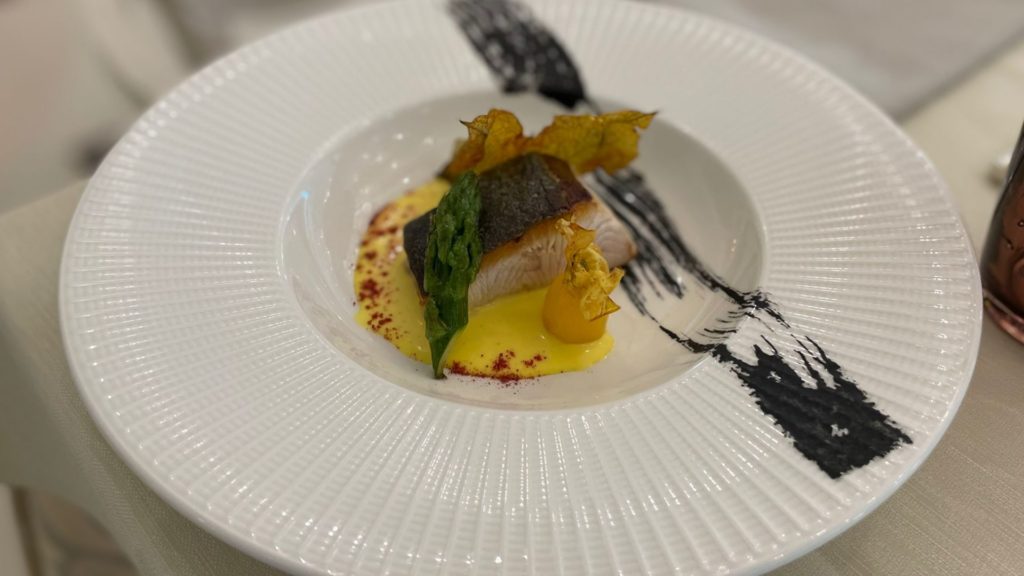 Method
Prepare the sauce by cooking the well washed and peeled asparagus stems  in the fish broth. Add the saffron and blend everything in a blender. Pour the sauce into a microwave-safe bowl.
Boil the asparagus tips in salted water and let them cool.
Cook the amberjack: first in a pan and then in the oven, enriching it with white wine and thyme leaves.
Clean the courgette flowers, remove the pistil and cut them in half; then fry them together with the yellow tomatoes.
After heating the sauce in the microwave, serve and garnish with the courgette flowers, the fried cherry tomatoes, the asparagus tips, and the cuttlefish ink
To find out what's new on our gourmet itinerary or to book your next stay at Hotel Tritone, you can write  here  or call (+39) 049 8668099