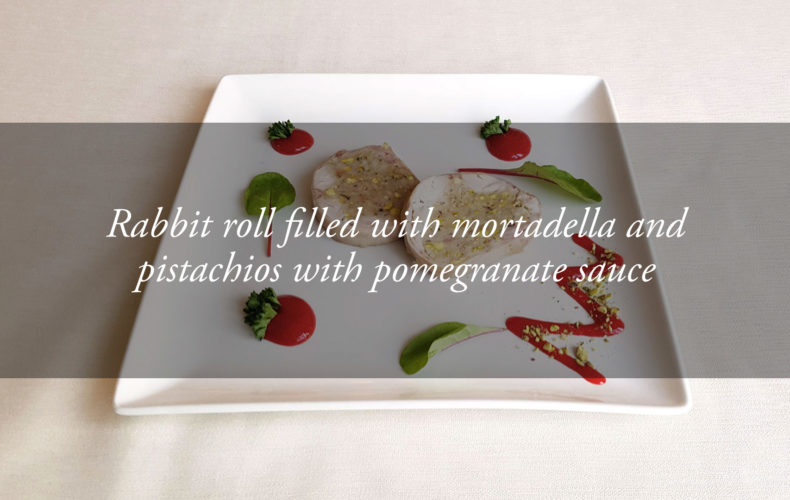 The specialities of the chef: filled rabbit roll with pomegranate sauce
How is magic born in the kitchen? How does a chef follow the inspirations of taste to create dishes that will delight our guests' palates with endless variety?
You will surely have asked yourself this, when dining in one of your favourite restaurants or in a local eatery that you discovered during a holiday. At times, you will also have said: "If only I had this recipe!"
Today, driven by these same words, we want to help you realise this dream. With the words of our executive chef, Luigi Facciotti, we will describe his best creations and provide you with the recipes to prepare them, with the inspirations, advice and secrets that render them unique.
A life for cooking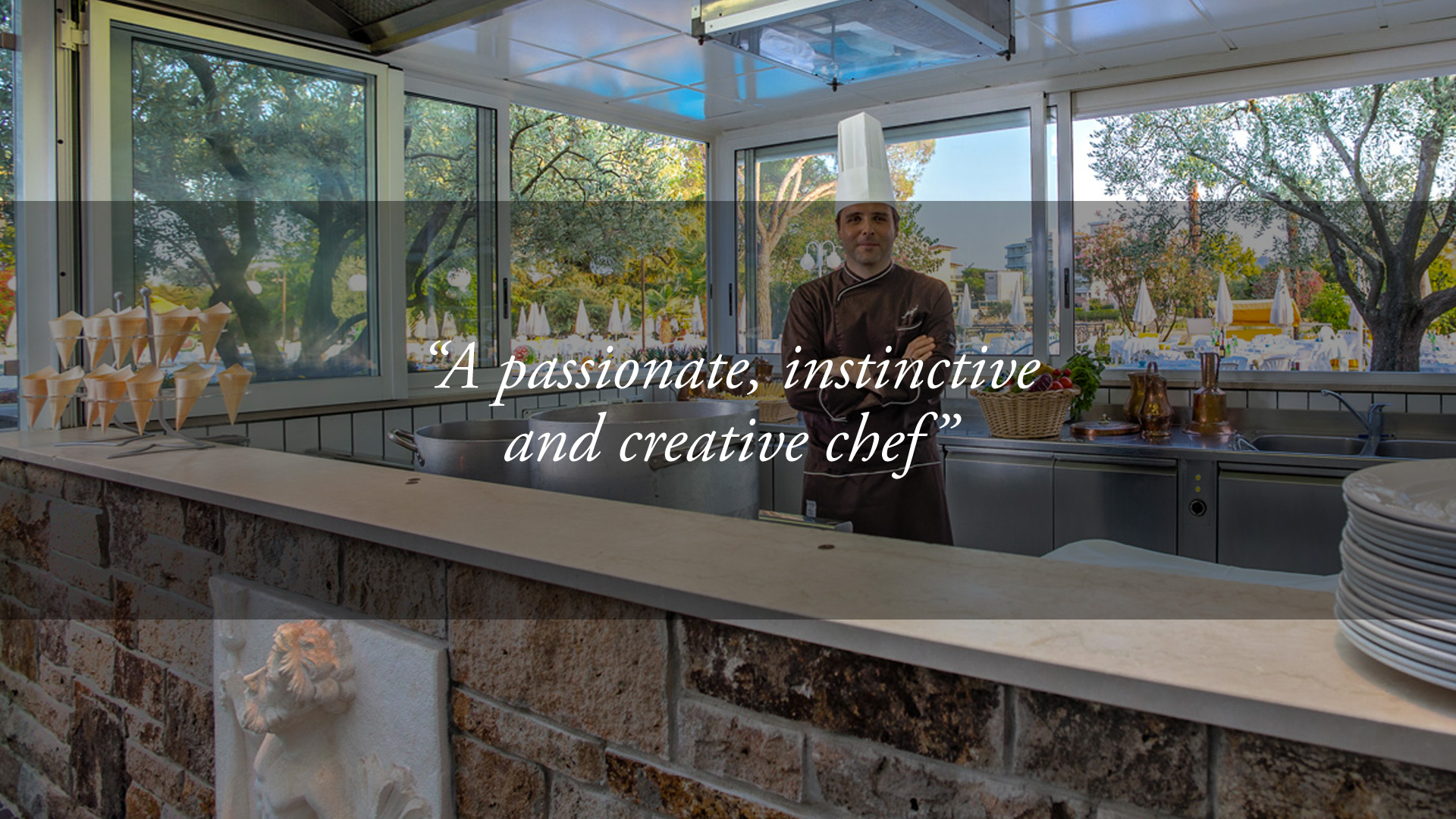 Luigi Facciotti was born in 1978, and demonstrated his clear passion for cooking, which he considers as a school of life, even as a child. In his brilliant career, he has designed recipes that are the fruit of a long and at times hard period of maturation; and others that were the result of an instinctive idea, inspired by the passion of a moment experienced, a perfume, or a new ingredient.
A passionate, instinctive and creative chef, who you can get to know better in this section…and let yourself be won over by his creations.
Rabbit roll filled with mortadella and pistachios with pomegranate sauce
The idea for this dish was born during a gloomy autumnal evening, as the wind whistled through the shutters and the fire crackled in the fireplace.
The white meat, which marries excellently with the aromatic perfumes and sweet honey and pomegranate sauce, creates a delicious contrast with the filling that contains bold flavours.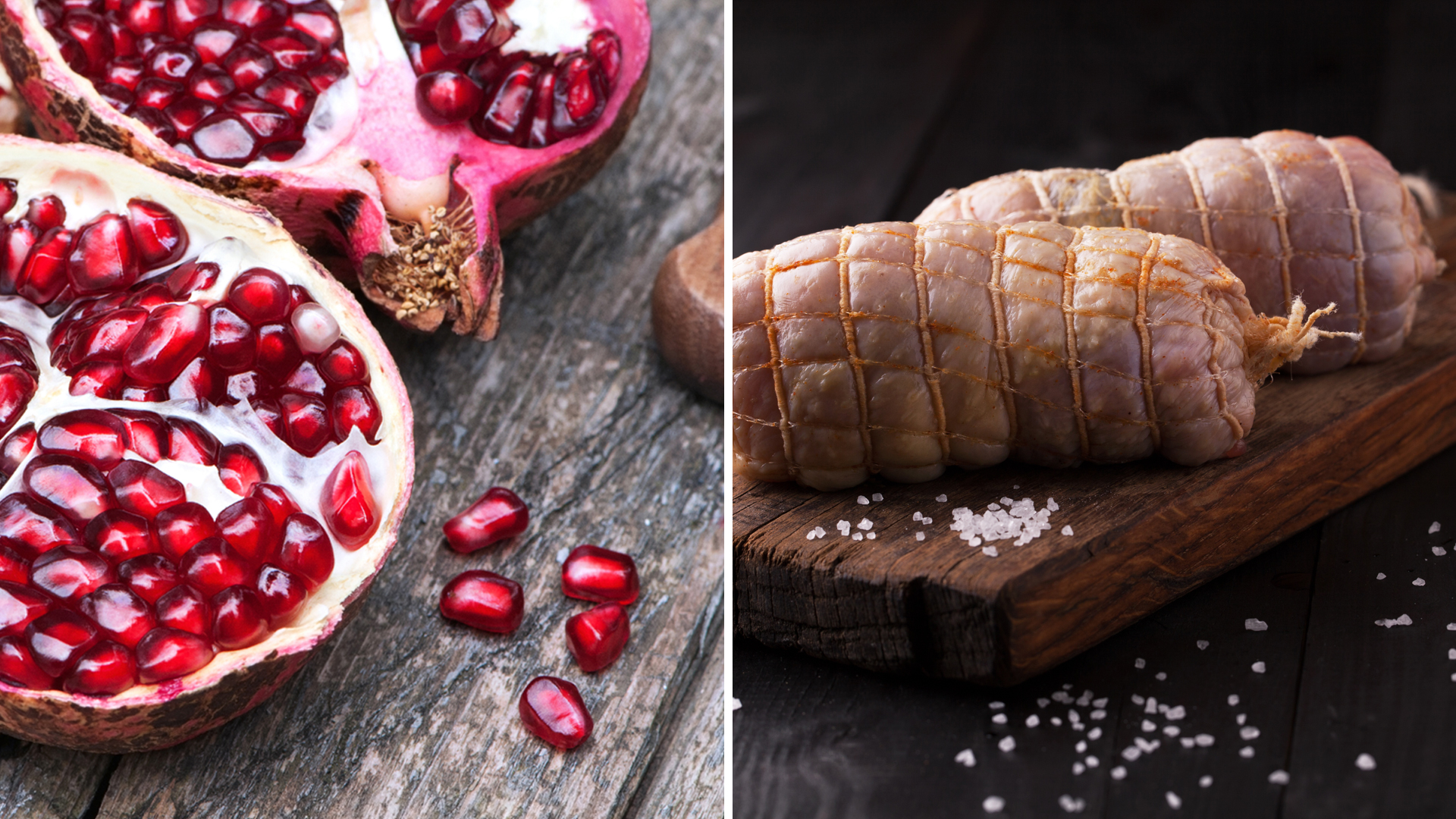 INGREDIENTS FOR 8 PEOPLE
1 boned rabbit
500g mortadella
200g pistachios, toasted and chopped
1 egg
Bread crumbs
Milk
Thyme, salt and pepper
FOR THE SAUCE
2 pomegranates
Extra virgin olive oil
Salt, pepper
Honey
PREPARATION
For the filling, grate the mortadella with the trimmings of the boned rabbit, and add salt and pepper. Add the egg and pistachios, the bread crumbs, a little milk to soften the mixture, and the thyme leaves.
Work the mixture to create a soft and creamy mixture, then fill the rabbit. Tie the meat and cook in a pre-heated oven at 120°C for one hour.
In the meantime, prepare the sauce: blend the pomegranate seeds with a little ice, the honey, extra virgin olive oil, salt and pepper.
When the rabbit is ready, cut it into medallions and cover with the sauce before serving.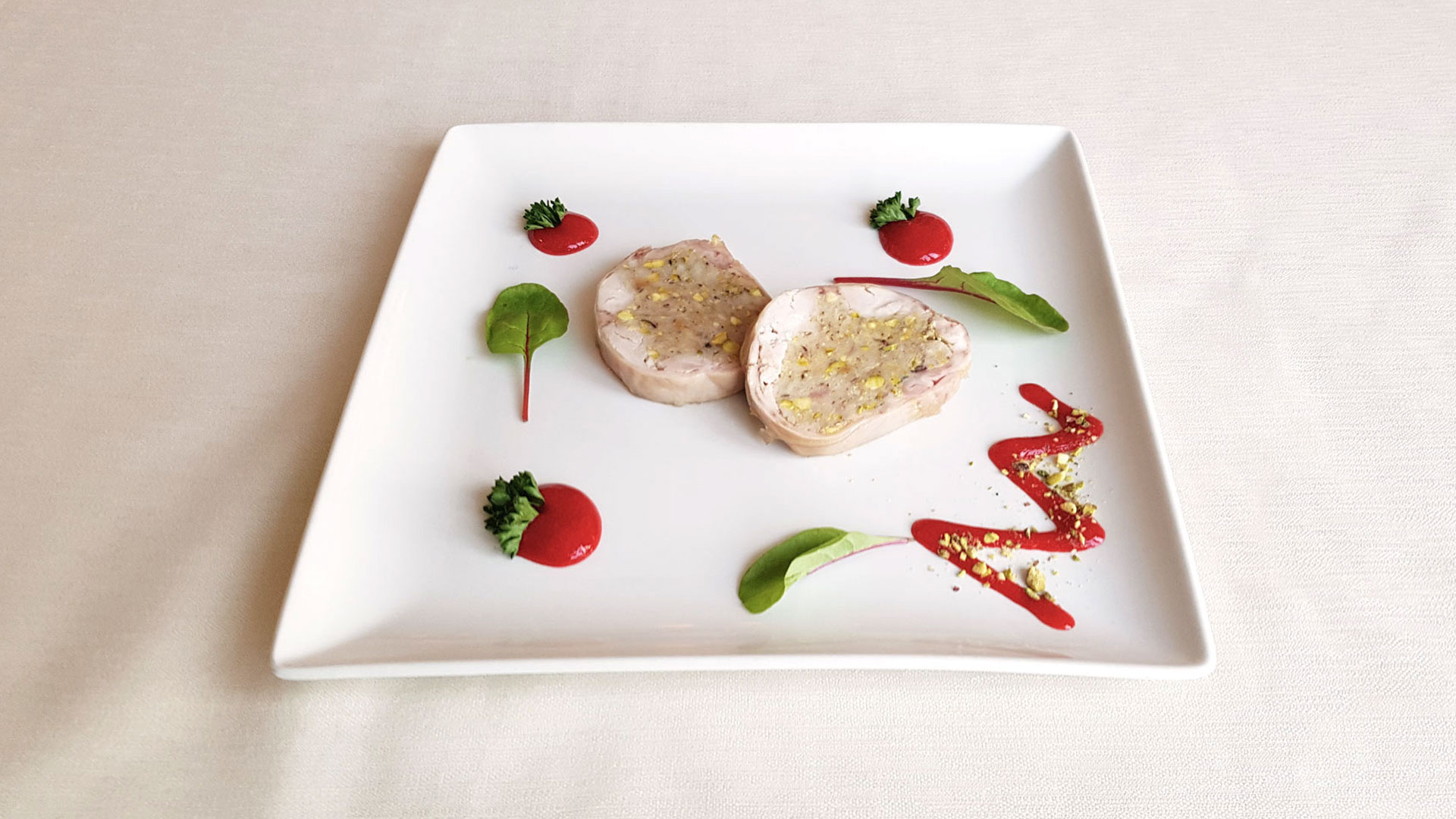 THE CHEF'S SECRET
"The secret to filled rabbit is to cook it at a low temperature, which brings out the many flavours of this dish."
Now you can test yourself by preparing filled rabbit served with pomegranate sauce…or taste it in our restaurant, in the magic of an autumnal evening like the one upon which the idea was born.