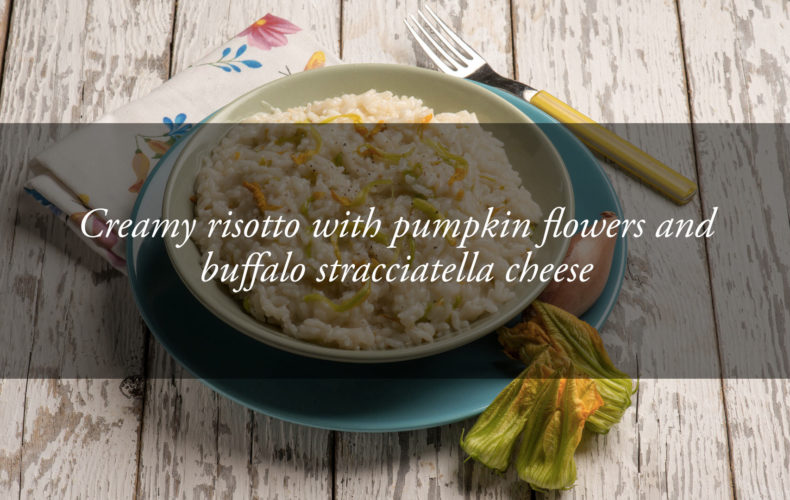 The Chef's recipes: creamy risotto with pumpkin flowers and buffalo stracciatella cheese
Posted by

21 May 2020
Despite the lockdown, our Executive Chef Luigi Facciotti has never stopped designing his stunning menus to surprise the refined palates of our guests, who are becoming even more demanding and curious now that they can soon return to taste the delicious cuisine of the Hotel Tritone, starting from 5 June 2020.
"The secret of Italian cuisine lies in knowing how to marry the wonderful products of our beautiful country with a touch of fantasy and a lot of passion!"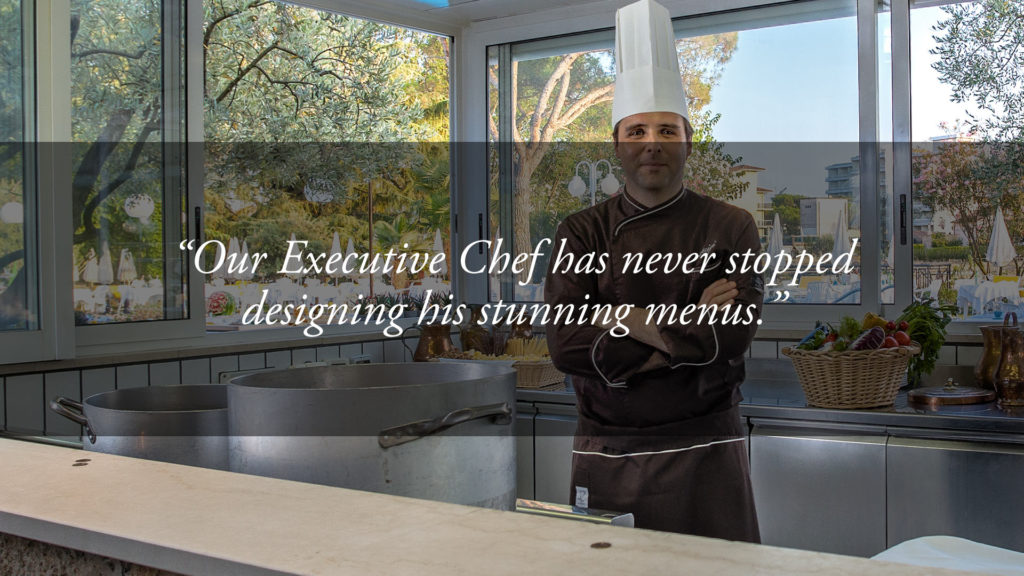 While waiting to serve up delicious and exquisite dishes, the Chef has decided to present the guests with a recipe to try. It is conceived for these spring days that bring us closer to June's warmth and are all that separate us from our well-deserved holidays.
That is why his inventiveness and flair have created a dish that revives the ancient tradition of using pumpkin flowers, which can only be picked for a few weeks when nature and climate allow it. And imagine the unusual combination – sweet and delicate – with the newly introduced buffalo stracciatella.
All this to create a dish that – you have to try it to believe it – blends two potentially competing flavours into a balanced combination to be savoured slowly and with pleasure.
THE RECIPE: Creamy Risotto With Pumpkin Flowers And Buffalo Stracciatella Cheese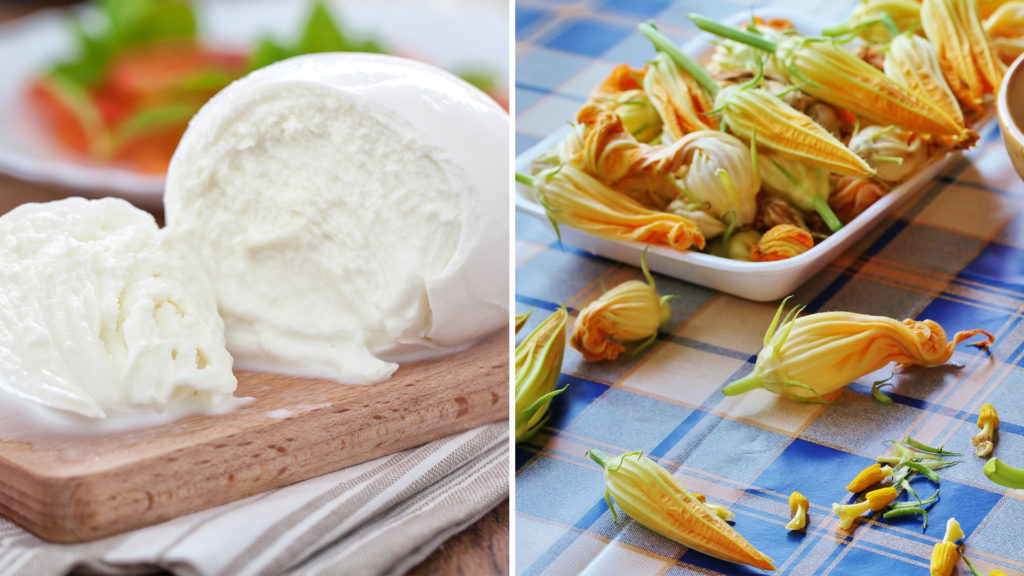 Executive Chef Luigi Facciotti's secrets for making an extraordinary pumpkin flower risotto.
Ingredients For 4 People:
300 g rice
16 pumpkin flowers
100 g buffalo stracciatella
Vegetable stock
Extra virgin olive oil
One shallot, chopped
Parmigiano Reggiano (parmesan) cheese, grated
Marjoram
Method:
Brown the chopped shallot in oil. Add the rice and toast well. Cook with the vegetable stock. Halfway through the process, add the pumpkin flowers cut into three pieces.
At the end of cooking, in order to cream the risotto, add the previously blended buffalo stracciatella, extra virgin olive oil, a handful of Parmigiano Reggiano and some marjoram leaves.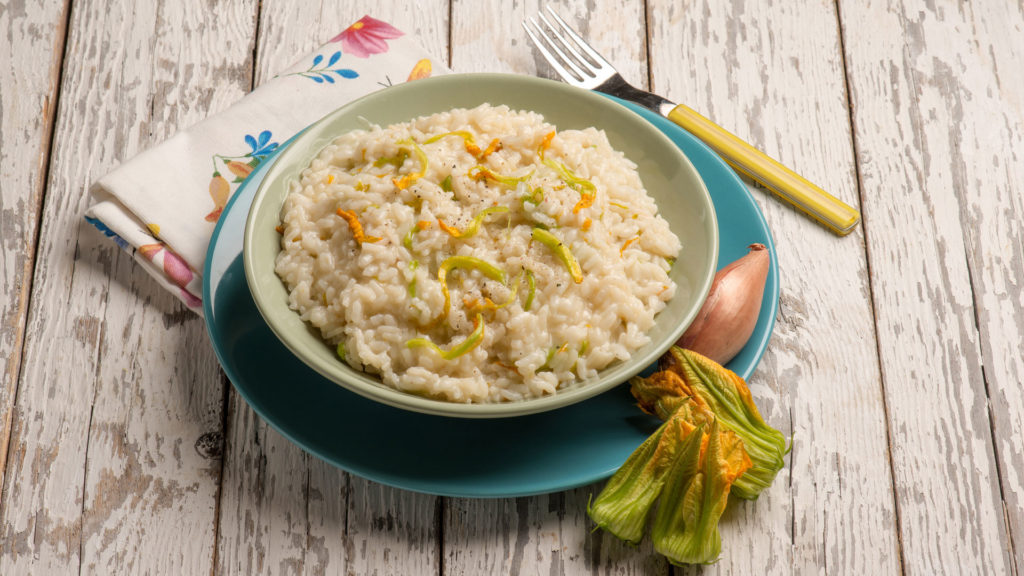 This is just one example from the dozens of ideas that our Executive Chef is experimenting with to make the reopening on 5 June even more enjoyable. His combination of delicious and natural offerings will support the recovery of our Guests in body and spirit, and help them to regain their perfect physical shape!
To find out what suggestions the Chef has in store for spring and summer, you can write to us here or call (+39) 049 8668099.