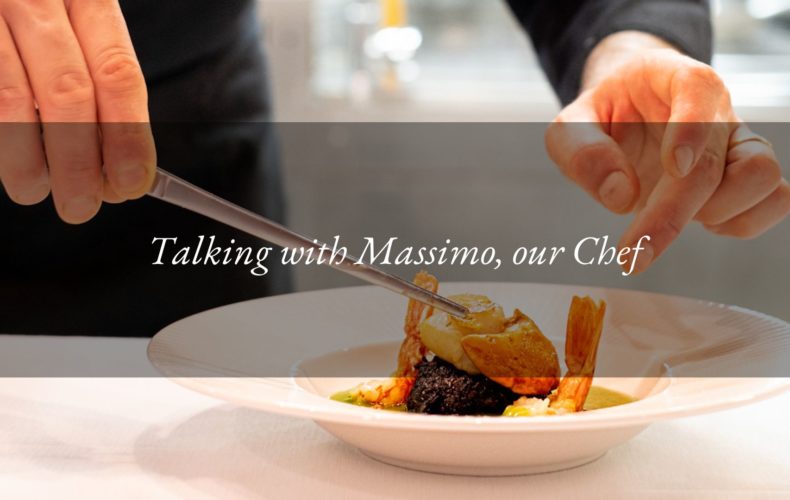 Talking with Massimo, Chef at the Hotel Tritone
Posted by

25 July 2022
Chef Massimo, together with General Manager Walter Poli, has implemented the evolution in the kitchen, planned by the management to further raise the quality of the hotel's restaurants. Here is his story.
MASSIMO, INTRODUCE YOURSELF TO THOSE WHO DON'T KNOW YOU.
I'm Massimo F. and I'm 47. I'm originally from Monselice.
CAN YOU TELL US YOUR STORY?
I graduated from the hotel institute of Montagnana in 1992 and I started my training in Val Gardena, in Trentino. Later, I added to my experience in various places in Italy and abroad, such as Cortina d'Ampezzo and Austria. Finally, I returned to Abano Terme, settling in at the Tritone. 
Nowadays, I continue to attend refresher courses, such as those on vacuum and low-temperature cooking, or vegetable carving. I also read many publications for catering professionals.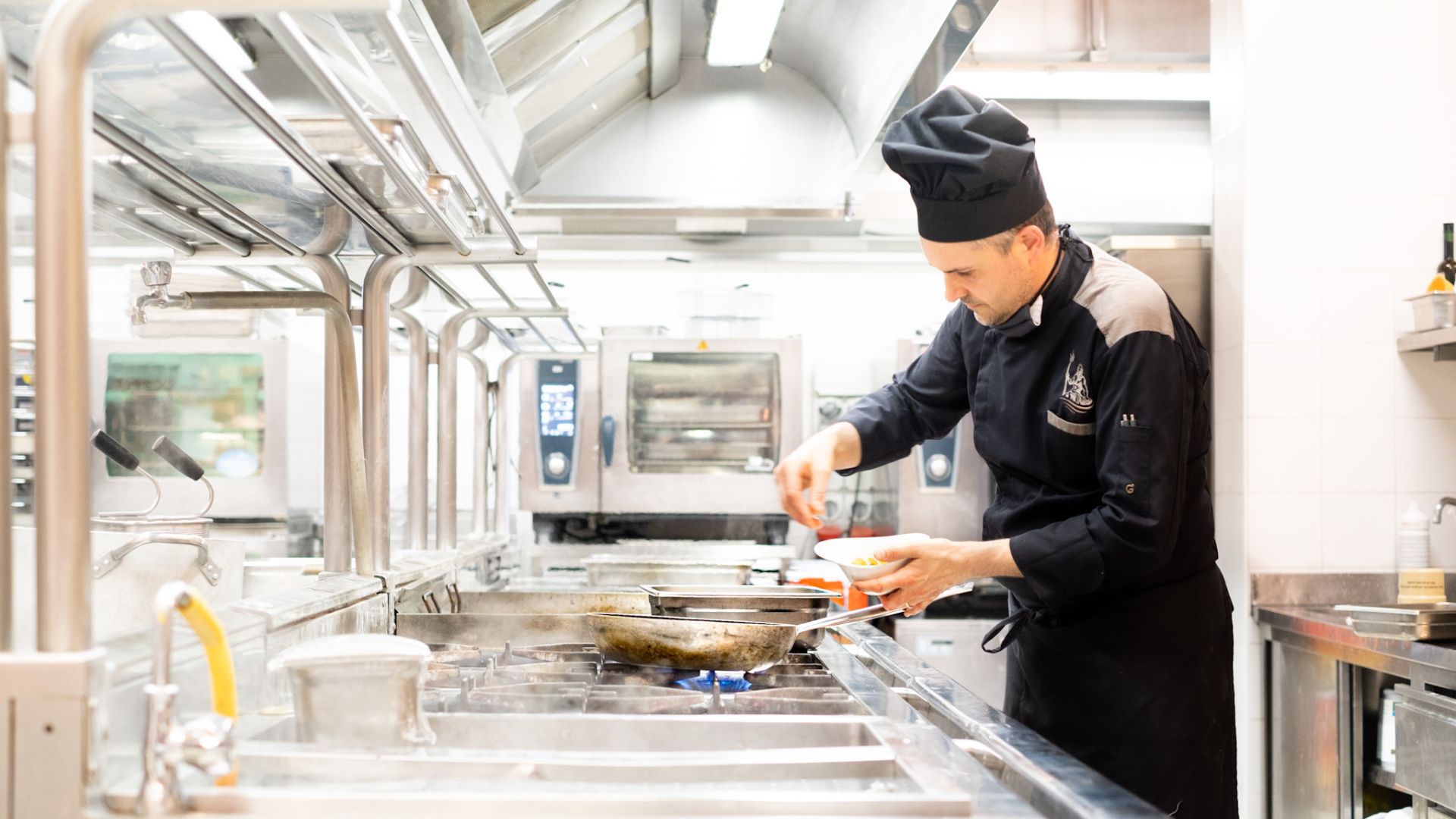 WHAT IS YOUR ROLE AND WHAT ARE YOUR MAIN TASKS?
I am the chef, therefore responsible for the kitchen. I aim to do a job worthy of the Triton and I set out to achieve this in various ways, for example by constantly seeking quality ingredients and selected zero-kilometre products, especially those from the Euganean Hills.
My responsibilities include order and supplier management, kitchen management, ingredient processing and much more. In short, I both work by hand and manage a team of several people.
HOW LONG HAVE YOU BEEN WORKING AT THE TRITONE?
I've been working here since March 2021. In that time I've understood that those who work here at the Tritone must feel it inside them, must make the hotel their own.
WHAT DO YOU LIKE MOST ABOUT YOUR JOB?
I love creativity and being able to express it through cooking. For example, I find a lot of satisfaction in smoking salmon, which I do by hand, or in the spherification of certain foods (chilli, herbs, or turnips) that complement the dish but also offer a different experience to the guest.
I like the experimental phase that precedes the creation of the dish. Also, because we work as a team; our team is very close-knit. Of course, disagreements can happen, but we resolve them because we all have the same goal: client satisfaction. This is why positive feedback from diners is important: it shows that they are happy and at the same time feeds our passion. We are always under pressure but this makes our work anything but boring.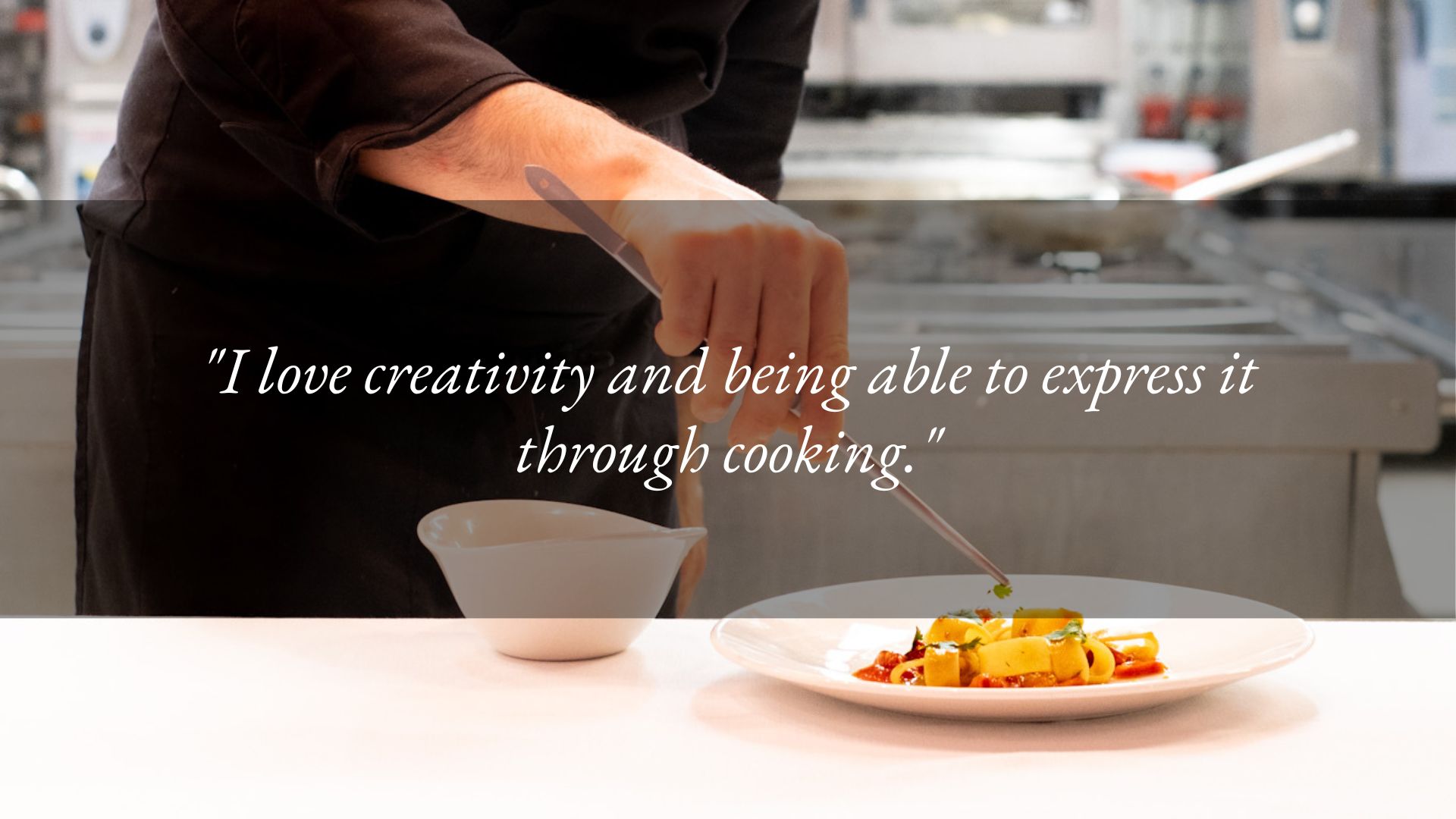 AMONG YOUR DUTIES AND RESPONSIBILITIES, WHAT ARE THE PARTICULAR DETAILS THAT MAKE THE CUSTOMER EXPERIENCE SPECIAL?
Producing traditional dishes but prepared in a modern style. There is no tampering with recipes, because customers want to taste tradition. If they want spaghetti with tomato sauce or pasta with meat sauce, we offer precisely these dishes – just what they expect. The surprise lies in the authentic goodness (which comes from the quality of the ingredients) and the aesthetics, which are always modern.
IF YOU HAD TO DESCRIBE THE TRITONE IN ONE WORD, WHAT WOULD IT BE?
'Regenerating' because those who come here find peace and relaxation: it is like a happy island.
WHAT DO YOU LIKE TO DO IN YOUR SPARE TIME?
I love walking in the mountains and riding motorbikes. The first gives me a sense of peace of mind and the second a sense of freedom – and we need both, don't we?
IF YOU WERE TO BE A CLIENT OF THE TRITONE ONE DAY, WHICH SERVICE OR TREATMENT WOULD YOU TRY FIRST?
Other than the kitchen? I would definitely try the special massages, such as oriental and ayurvedic.
To taste the Chef's dishes and book your next stay at Hotel Tritone, you can write to us here or call (+39) 049 8668099