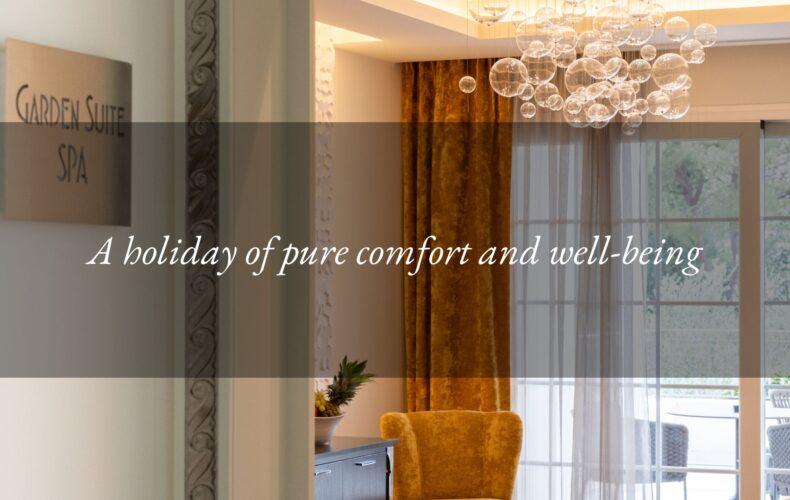 The new Garden Suite Spa and Fitness experience
Posted by

21 September 2023
The Garden Suites welcome guests by building a customised experience for them. The feeling is one of light-heartedness and harmony, as when one enters a second holiday home. Looking at the tall conifers in the garden and the blue of the pools, one immediately feels sheltered from the stresses of the world.
The Garden Suites amaze those who stay there, always unveiling sophisticated new details. The credit for this is due to the elegant furnishings, the aesthetically exquisite paintings and the chandeliers in light blown glass, all made by local craftsmen exclusively for the Hotel Tritone.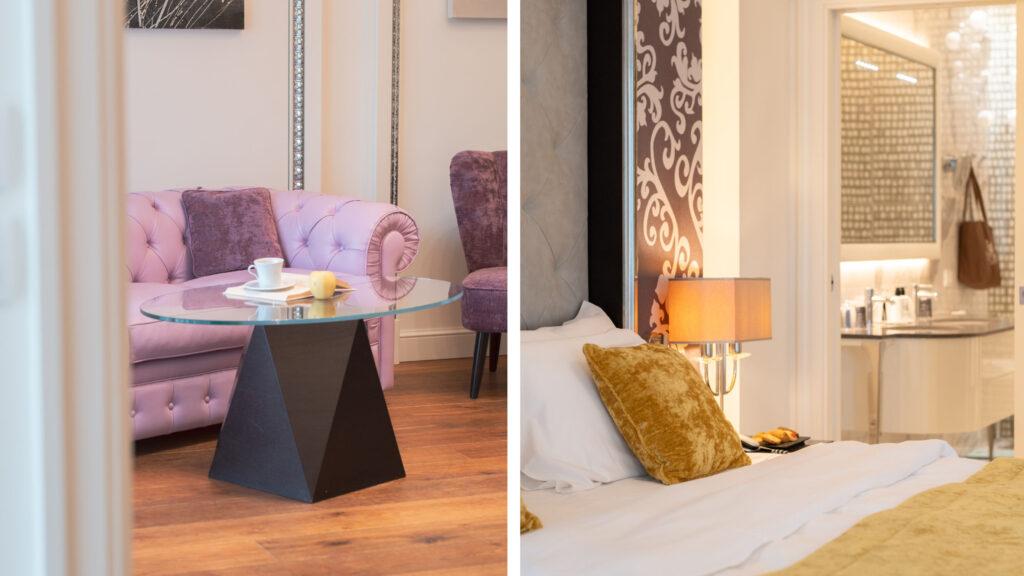 Feeling at home in accessible luxury
This delightful feeling accompanies the visitor in each of the Garden Suites, which differ in the colours of the finishes and in theme. However, what they have in common is what most enchants guests: large, comfortable spaces to relax in while on holiday. One to four people can stay in an area of 103 square metres. 
In all of them, there are two separate zones: the sleeping area and the living area.
The bedroom is dominated by a king-size bed with a walk-in wardrobe. In the living room, the luxury of the sofa and armchairs is combined with a large dining table and two 65-inch cinema-effect LCD TVs. Two bathrooms, one of which has a separate toilet and bidet area, complete the ensemble.
In each Garden Suite, guests will find a small bar and a refrigerator for which Sommelier Mirco selects the ideal labels for the time of year in which they find themselves, chosen from those that are most popular with Hotel guests.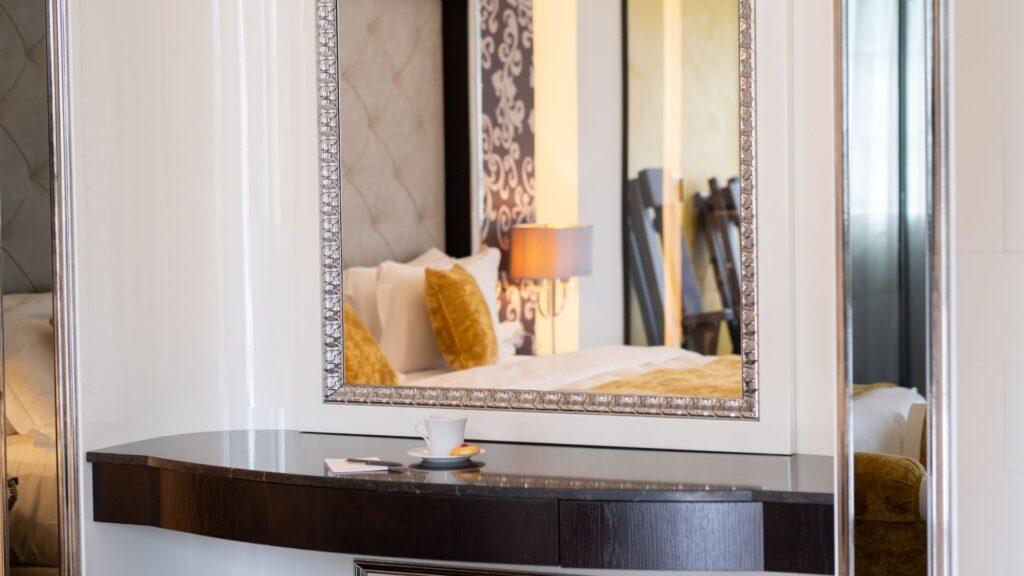 Garden Suite Spa
Ochre-yellow in colour, this suite is distinguished by its dedicated area for well-being achieved through warmth. In fact, there is an infrared cabin with chromotherapy. Gentle Type C infrared rays are emitted from the seats to relieve pain naturally. The body heats up evenly and optimally, exercising the cardiovascular system and promoting purification and detoxification of the body through intense sweating.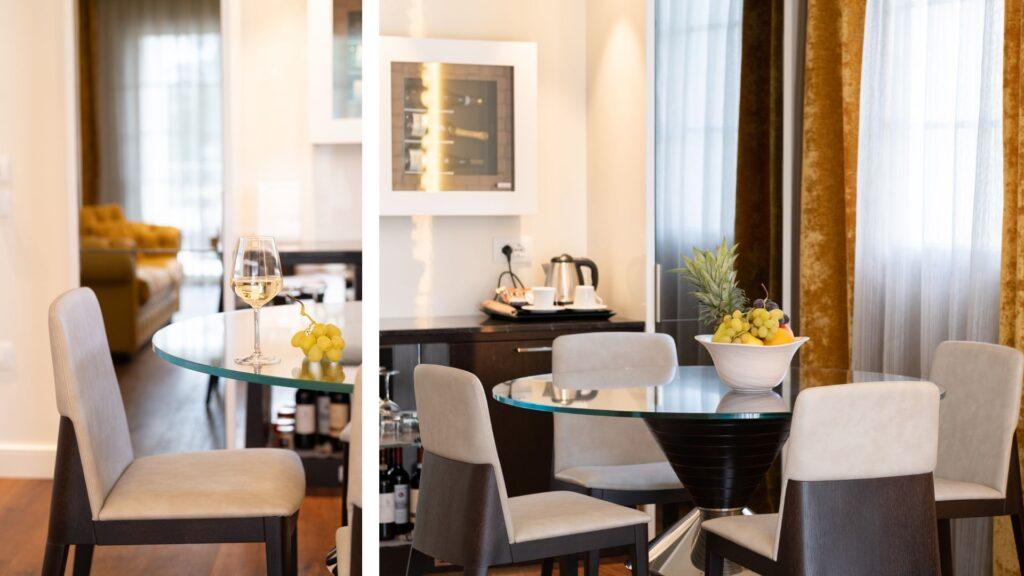 Garden Suite Fitness
The predominant colour is cyclamen, which conveys strength and energy. All you need to get back into shape is the innovative, high-quality Technogym equipment that this suite is equipped with. The exercise bike and functional training wall are located in the sleeping area. The latter allows the body to perform the same three-dimensional movements that it does in everyday life (push-ups, pull-ups, squats, lunges and torsions) to stay in shape by working on flexibility and coordination, helping to improve metabolism.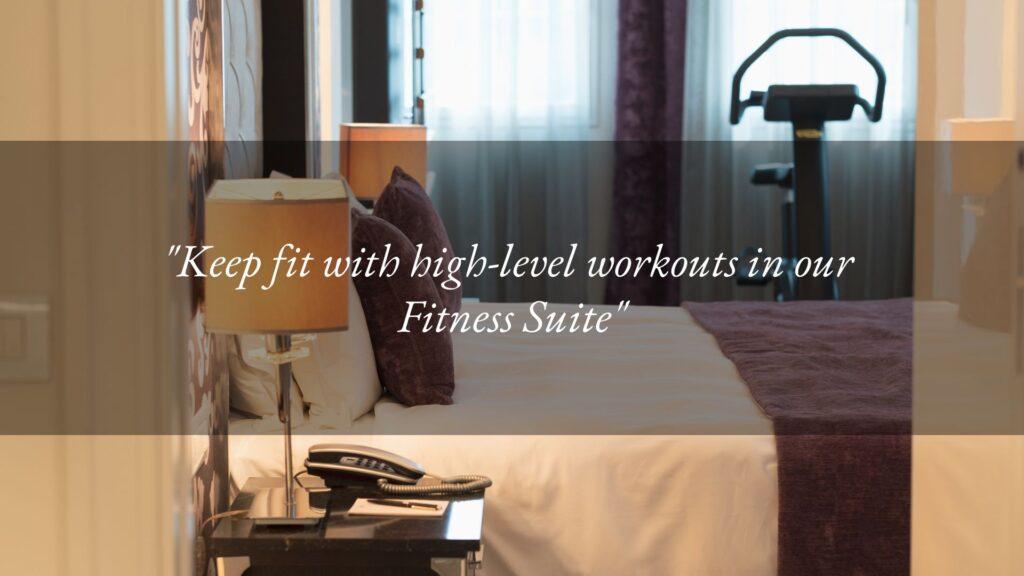 To book the Garden Suites at Hotel Tritone, you can write to us here or call (+39) 049 8668099.