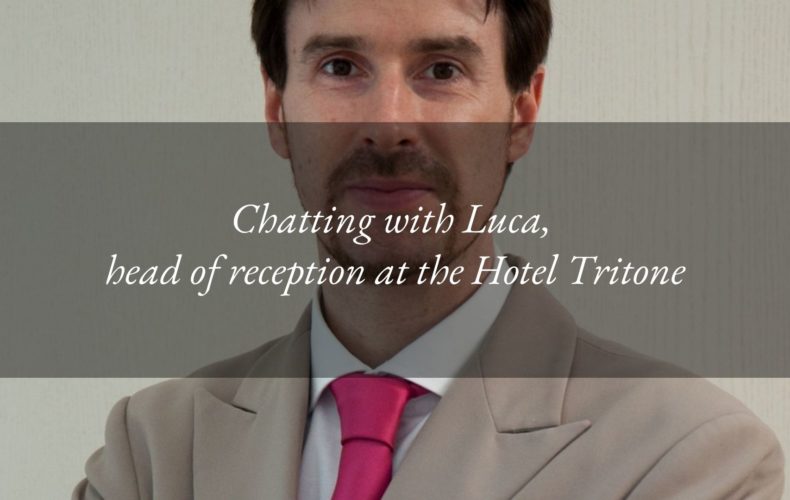 Welcome to the Hotel Tritone: an interview with Luca, our head of reception
Posted by

2 November 2021
When you arrive at the Hotel Tritone, you immediately come into contact with the people who work at reception. This is where we make the first impression, for those who are choosing us for the first time, or where we meet again, in the case of our most loyal guests. We interviewed Luca, our Head of Reception, in this area of the Hotel, sitting in the comfortable armchairs of the lounge overlooking the entrance.
Luca, for those who don't know you already, please introduce yourself.
I'm Luca, I'm 41 years old, and I come from the province of Padua.
What is your role at the Hotel Tritone? And what does your job consist of?
I'm the head of reception, so I act as the face of the Hotel Tritone, especially at a very important moment in your stay: the reception.  On this, and all other occasions, my door is always open to the guests of the Hotel Tritone as I receive and hear compliments, criticisms, and all the new ideas that arise from my experiences at the Hotel.
As well as taking care of the general management, I also look after all the requests that arrive via email and the web, and collaborate with  the various departments and manage a team of seven people. We are a close-knit team, not only in our bonds with each other, but also in the eyes of those who cross the Hotel's threshold.
How long have you worked at the Hotel Tritone?
I've worked here for 12 years. My story is a curious one, as I entered the hotel business purely by chance; I was actually looking for a job between semesters when I was doing something different: teaching Italian.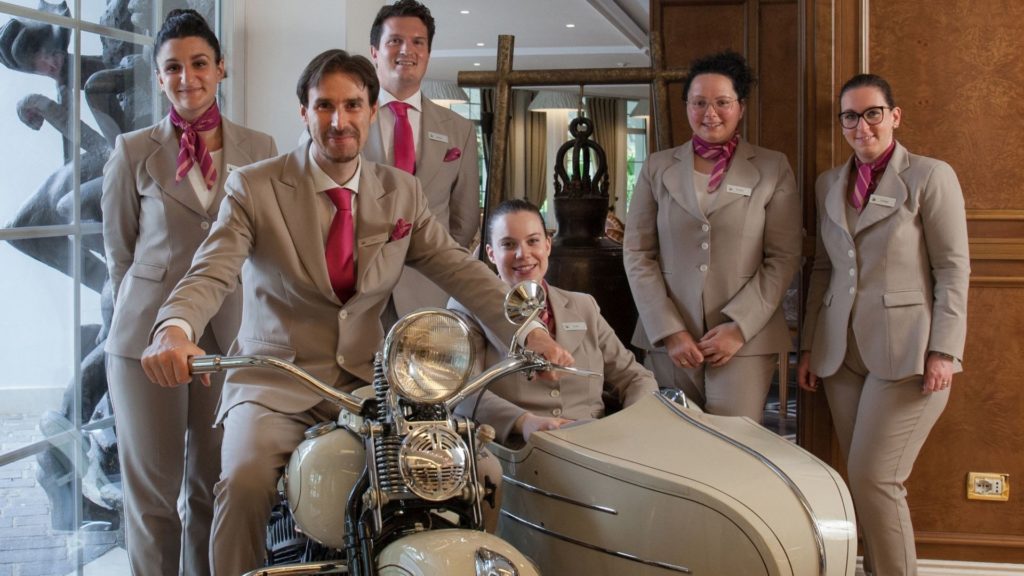 Tell us your story, Luca.
I graduated with a degree in local history, and immediately after university I moved to Hamburg to take part in a Leonardo project on tourism development. I stayed there for two years, during which I learned German and taught Italian, first in a small school and then at the university. 
Following this experience, I decided to complete my teacher training, so I completed a master's degree in teaching Italian as a foreign language in Padua. Afterwards, I worked in two American universities in Padua (California University and Boston University) as a professor of Italian for American students enrolled at the University of Padua.
In the meantime, I also obtained certification as a tourist guide in English, French and German, thus coming closer to the world of tourist hospitality.
What do you like most about your job?
First of all, I like my job: in all these years, there has never been a day when I have gone home unhappy or angry. I'm always happy to give my all, and my working days pass peacefully.
I particularly like the appreciation of clients and being recognised by the guests who return to the Hotel regularly; it's equally a pleasure for me to see them again. It gives me satisfaction to solve any problems, alleviate minor issues, and make guests who have become angry happy again. In short, I like to see that things are going well, and all running as they should be.
Finally, I really appreciate that Dr. Poli [Hotel Tritone's General Manager – Ed.) invests in our training and keeps us growing by offering regular refresher courses.
Among your duties and activities, what are the details that make the customer experience special?
There are many: the smile we give them when we welcome them, or our ability to anticipate their wishes, for example by ensuring that they find their favourite newspaper. 
But I think the most important detail is the feeling of "being at home". This includes those who are returning to visit us; it's essential that the Hotel Tritone is seen as a second home and that our welcome is even warmer.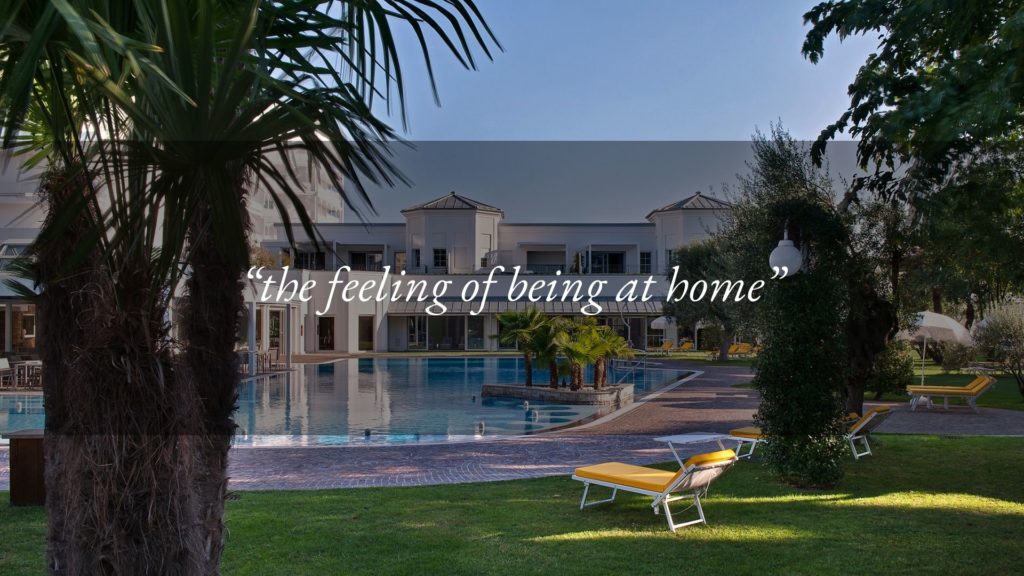 If you had to describe the Hotel Tritone in one word, what would it be?
"Welcoming" is the word that I would choose.
What do you like to do in your free time?
I really enjoy cycling, although with three children my free time is limited. But I try to cultivate my passion anyway, so much so that I often cycle to work.
If you were a guest at the Hotel Tritone one day, which service/treatment would you try first?
I'd try Thai massage, as I've heard the opinions of multiple guests who have told me about its unique power to relax the muscles. It's much recommended, and I'm intrigued.
To book your next stay at the Hotel Tritone, write to us here or call (+39) 049 866 8099