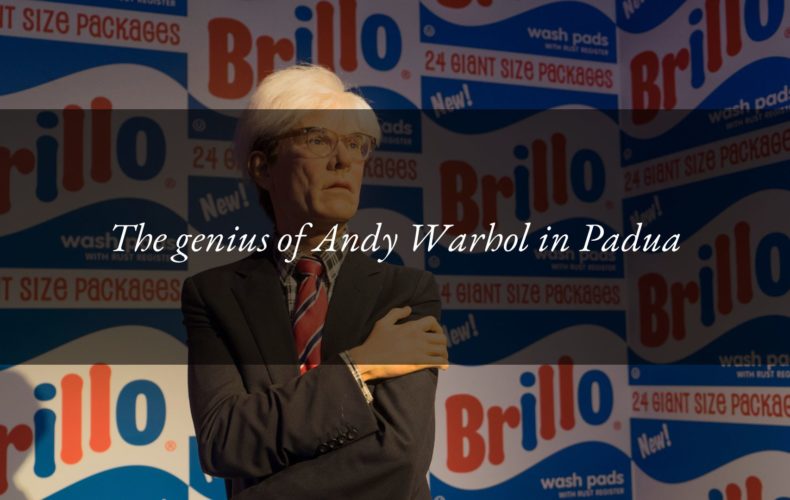 The genius of Andy Warhol on show in Padua
Posted by

28 November 2022
Visiting the Andy Warhol exhibition in Padua, one is immersed in a kaleidoscope of vibrant colours and the atmosphere of the United States in the 1960s and 1970s. A voyage that will excite all lovers of modern art and Pop Art in particular. 
The Pop Art movement was started in 1957 by Jasper Johns and Robert Rauschenberg and was also represented by Roy Liechtenstein, George Segal, James Rosenquist and Claes Oldenburg. However, the acknowledged master of Pop Art is Andy Warhol.
The main objective of pop art, according to Andy Warhol, is the consumerism of mass culture. Therefore, the artist transforms the work of art into a mass-produced product, which thus loses its main characteristic: that of being a unique object.
Andy Warhol, "pop icon" 
Andy Warhol was born in Pittsburgh in 1928 and began his career as an advertising graphic designer. In the early 1960s, he started to produce his first works and recognition as an artist did not take long to follow. His story evolved into a continuum of success so that – at the height of his celebrity – a large group of intellectuals and VIPs always populated his New York studio, not only to be portrayed but also to meet and exchange ideas, concepts and thoughts.
The Padua exhibition: "Andy Warhol – Pop Icon". 
Andy Warhol's eccentric personality can be felt in the exhibition rooms, with an almost psychedelic effect on the visitor.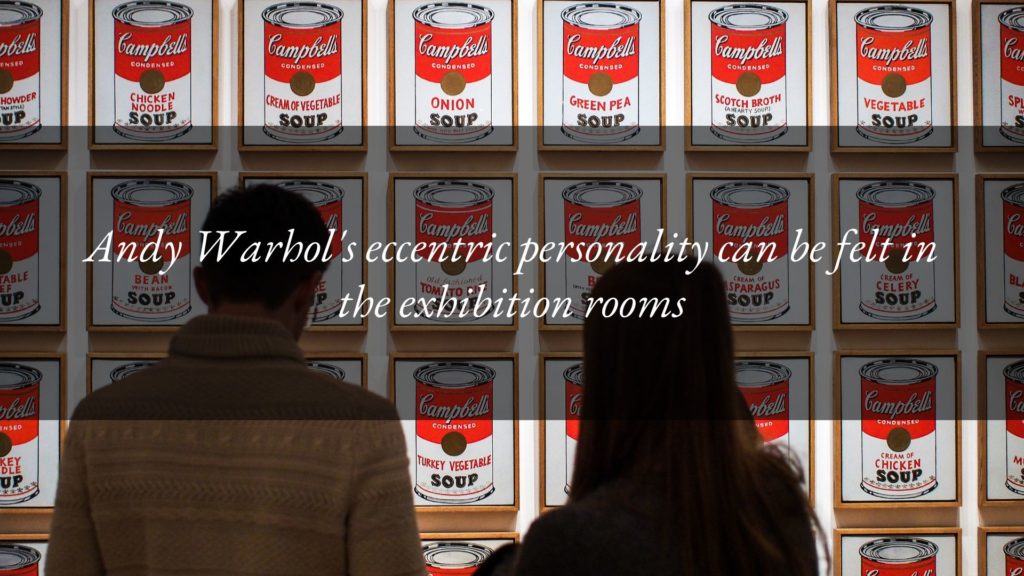 On display are his most famous works, from his serial depictions of Campbell's Soup cans to portraits of Marylin Monroe and Mick Jagger's guitar. However, the less famous photographs and engravings are also stunning, as they convey even better all the facets of Andy Warhol's character, such as his obsession with feet and his ways of exorcising the fear of death.
The exhibition is divided into six themed sections and also includes a part devoted to a biographical portrait of the great New York artist. Guests who want to visit it will find themselves faced with 150 works including drawings, engravings, silkscreens, sculptures and postcards that recreate the artist's eccentric world. Ask the reception staff at the Hotel Tritone for information on opening hours and tickets.
The exhibition "Andy Warhol – Pop Icon" will be on display at the Centro Culturale Altinate until 29 January 2023.
To book your next trip to Padua and at the same time your stay at the Hotel Tritone, write to us here or call (+39) 049 8668099.