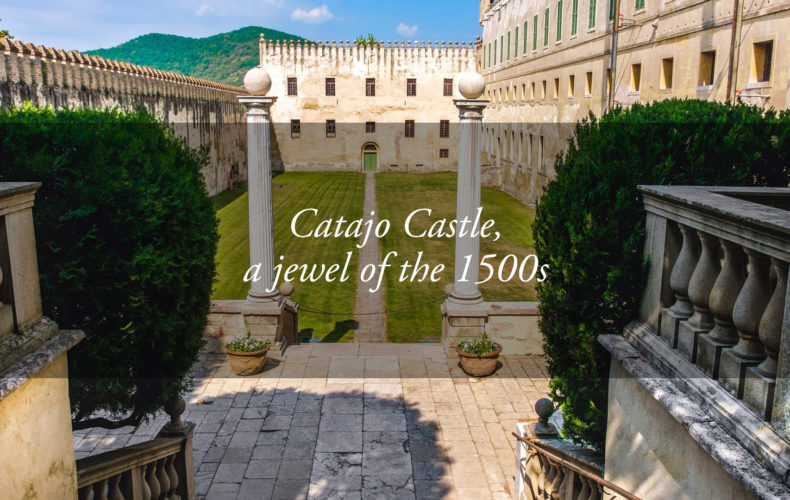 The Royal Palace of the Euganean Hills: a visit to Catajo Castle
Posted by

27 August 2019
Nestled in the greenery of the fairy-tale setting of the Euganean Hills is one of the most majestic fortresses in the province of Padua. Catajo Castle, located a few kilometres from Abano Terme, is considered one of Europe's most impressive historic palaces, thanks to its 350 rooms and 40 hectares of grounds.
Catajo is a unique setting where visitors feel they are in an unforgettable dream in a place filled with magic.
For information and advice on the most beautiful places around Abano Terme, please email us here or call (+39) 049 8668099.
Catajo Castle: five centuries of history of a timeless palace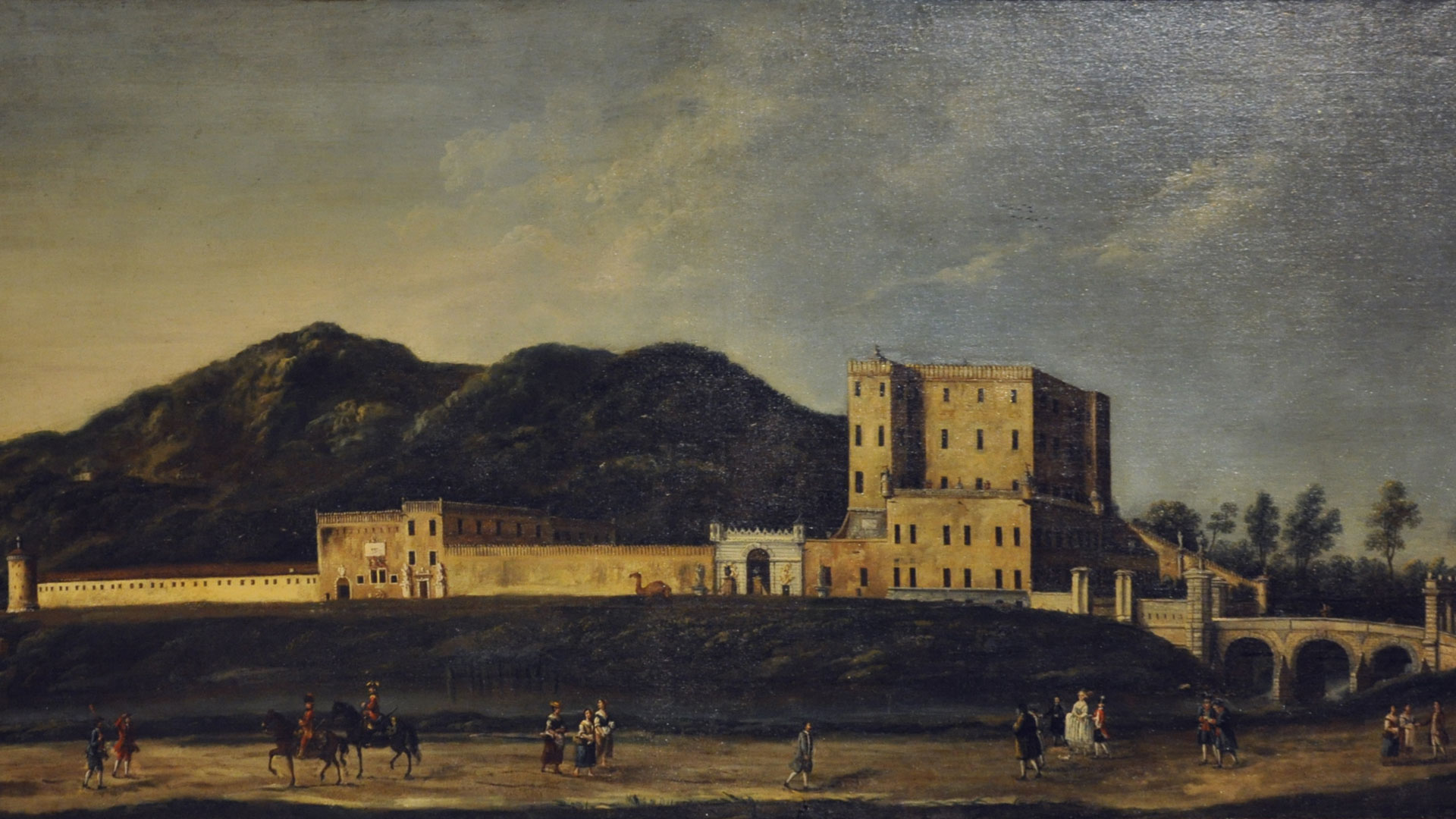 In 1570, Pio Enea I of the Obizzi family decided to build a fortress at the foot of the Euganean Hills, having been captivated by the unique beauty of the place. This stunning mansion, halfway between a military castle and a princely villa, was built in just three years by the architect Andrea da Valle.
In parallel, Giovanni Battista Zelotti, a pupil of the famous Paolo Veronese, was entrusted with the castle's frescoes. Zelotti created one of the most extraordinary fresco cycles of all the Venetian Villas.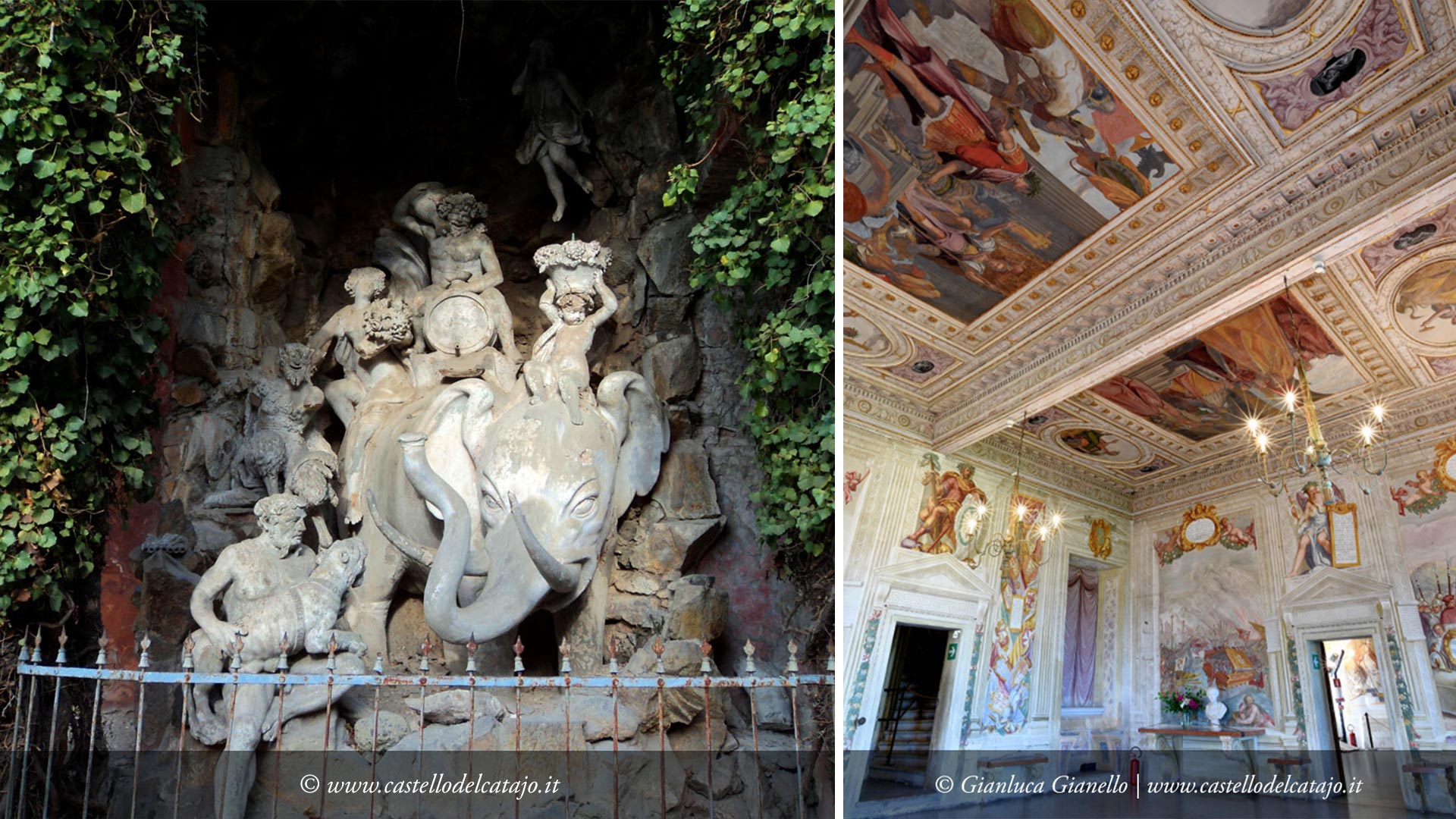 In the early 1800s, Catajo Castle passed into the hands of the Archdukes of Modena of the House of Este. In those years the house went through a period of immense prosperity: the owners decided to expand the spaces of the castle on the occasion of the visit of the Austrian imperial court.
After the childless death of Francis V, Catajo Castle passed to the heir to the Austrian throne, Archduke Franz Ferdinand von Habsburg.
A fascinating journey behind the walls of the Royal Palace of the Euganean Hills
Once you cross the threshold of the castle, you will find yourself immersed in a magical world, full of art, mystery and colour. The courtyard adjacent to the portal is known as the Courtyard of the Giants, and in the past has hosted events such as theatrical performances and tournaments.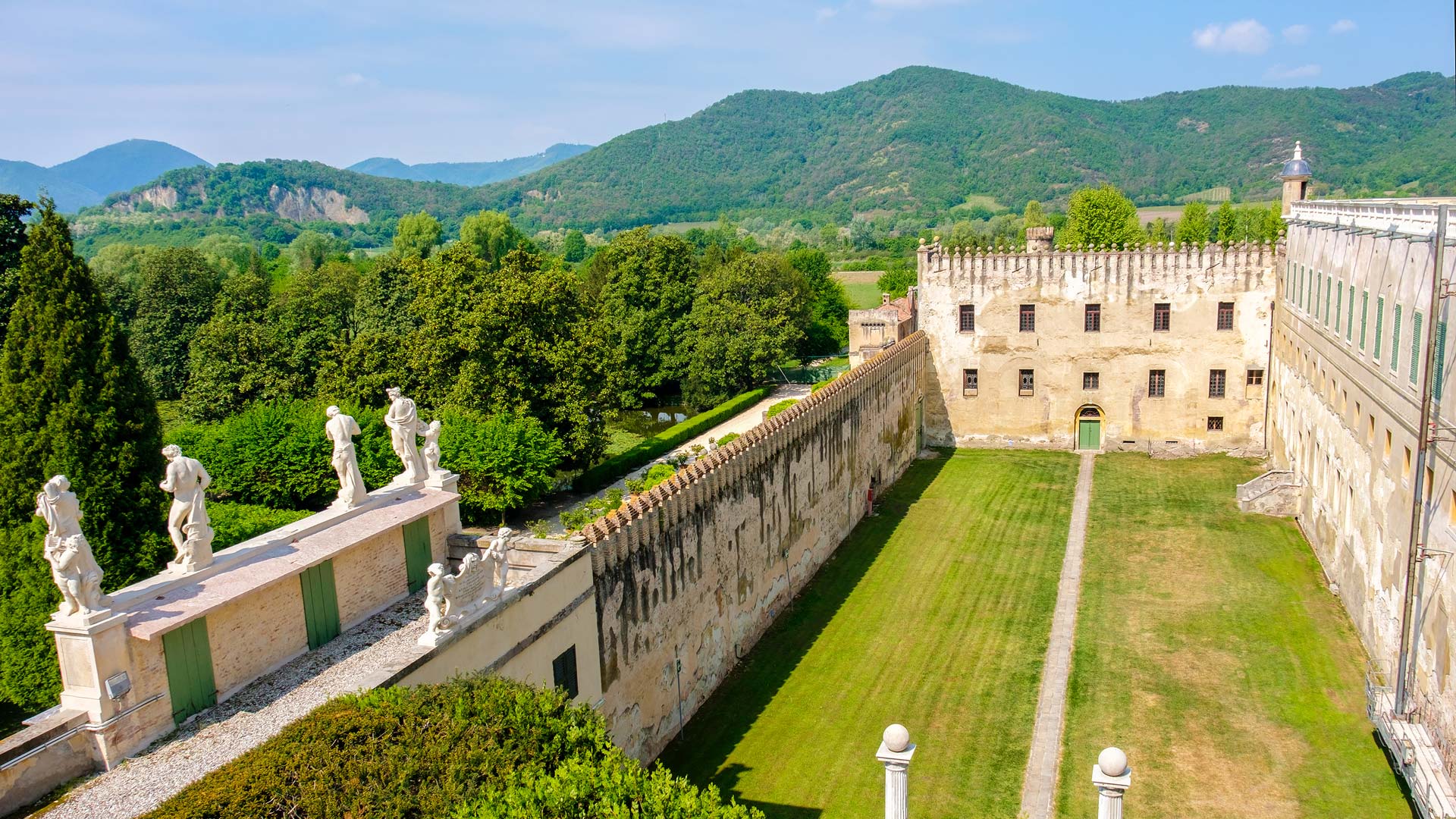 On the courtyard stands the famous Elephant Fountain, which was built by the Obizzi family in the 17th century; a timeless beauty, it is one of only three sculptures of elephants made in Italy in that century.
Continuing with our visit we come now to the main floor, or piano nobile, dominated by a large frescoed salon that will leave you breathless. Outside the salon, the Grand Terrace provides an unforgettable glimpse of the Euganean Hills.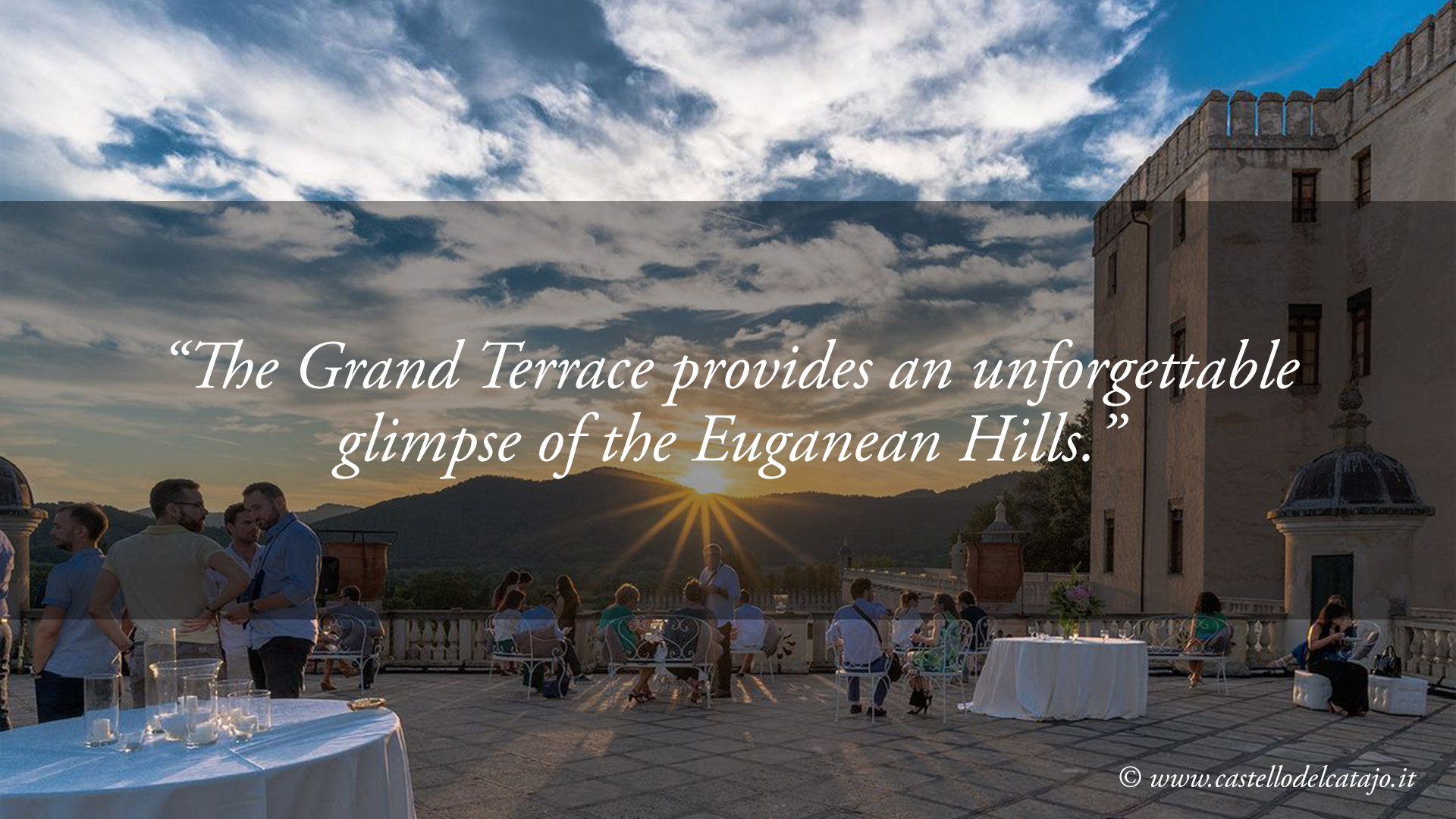 Catajo Castle is famous in Italy for the wonderful Garden of Delights, where colours, scents and unique sensations blend in a multisensory harmony.
The garden, among its many beauties, boasts the presence of three of the most important trees in Europe: two gigantic magnolias from the 1700s and a towering sequoia.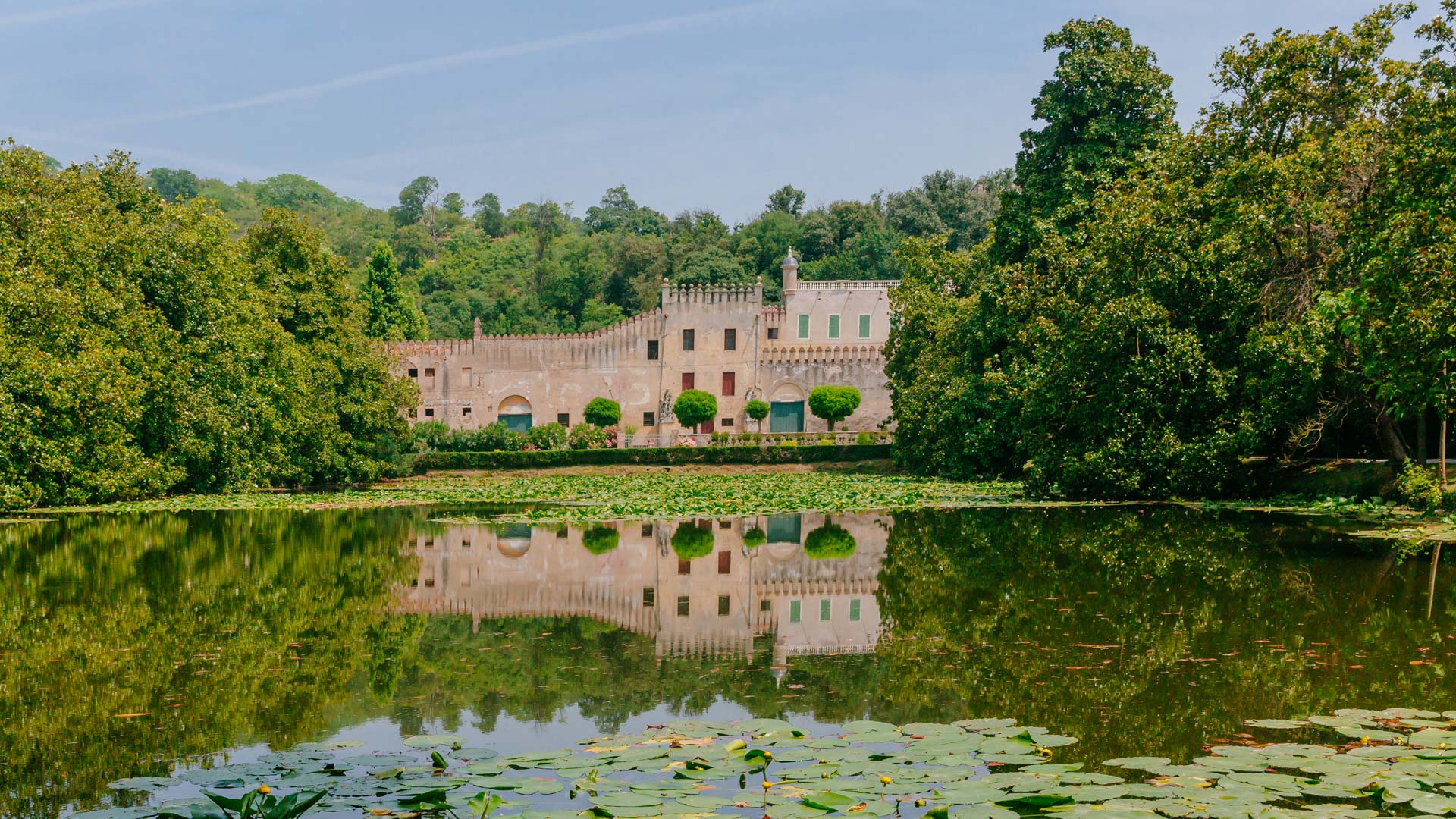 Our staff are at your disposal to book trips and excursions in the beautiful Regional Park of the Euganean Hills. For information and advice, please email us here or call (+39) 049 8668099.