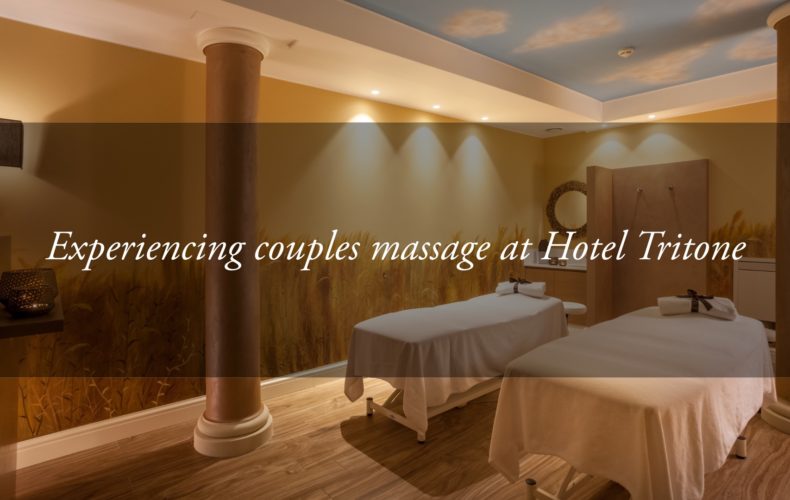 The healing power of couples massage: new experiences at Hotel Tritone
Posted by

1 April 2021
Sharing the experience of renewed well-being  with someone you love, to whom you are connected, is a wonderful thing to do: the Hotel Tritone team offers our guests couples massage.
Before discovering our offers and the new treatment rooms, let's explore the advantages of this practice.
THE BENEFITS OF COUPLES MASSAGE
Since ancient times, massage has had a primary role in  soothing the body and spirit.  Today, in an era that revolves around the anxiety of doing, and the frenzy of results, the search for well-being is even more important.
Starting this journey together with a loved one means  sharing the same sensations: letting yourself be transported to faraway worlds by the same music and being stimulated by identical scents and lights. It means experiencing the same emotions stimulated by thaumaturgical power at the expert hands of professional massage therapists.
The consequences of all this can only be extraordinarily positive for the couple:  closeness is revived, the relationship is strengthened by a new openness and  availability towards the other, and  each person comes to know themselves and the other in equal measure.
Finally, the endorphins released during the massage lead us into a state of  relaxation  that is easily lost in daily stress.
THE NEW TREATMENT ROOM FOR COUPLES WELLNESS
All these benefits are also achieved through the physical room in which the couple's experience takes place. During  the recent renovations carried out at Hotel Tritone,  this treatment area was enhanced as well.
The new room for couple massage is  an oasis  in which to take refuge, holding hands and rediscovering  happiness in the other's smile.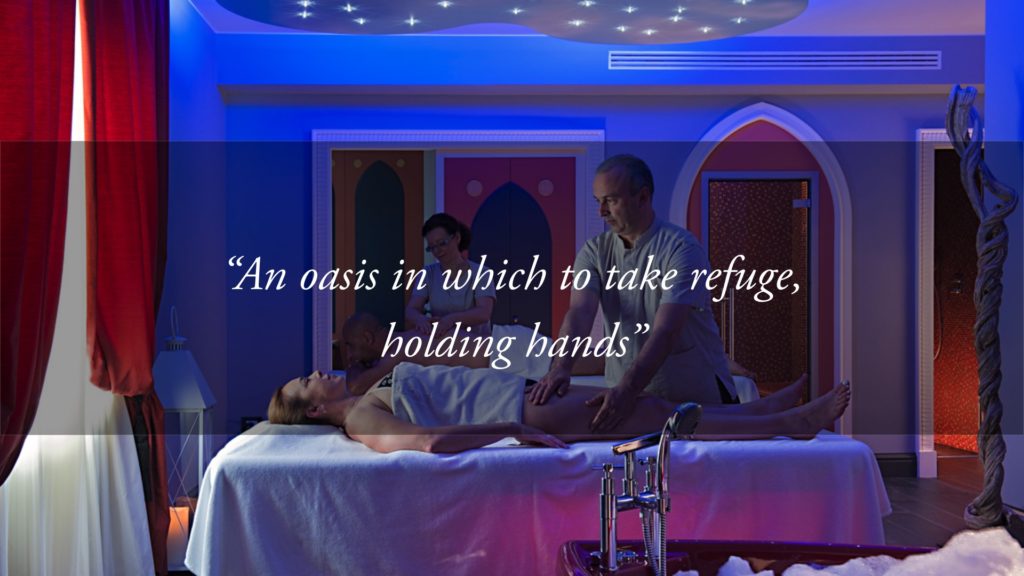 COUPLES MASSAGE AT HOTEL TRITONE
Along with the new treatment room, the experience itself has been enriched. The Spa now offers two new massage treatments for couples who decide to cross the threshold into this area of wellness.
Massage by candlelight
This is a romantic and relaxing moment that is enhanced by the candles' dance of  light  and beneficial  warmth.   Invigorated by the pleasant aromas of diffused essences and  fragrances, it is possible to concentrate on the skilful movements of our operators' hands and to share every sensation with the person lying next to you.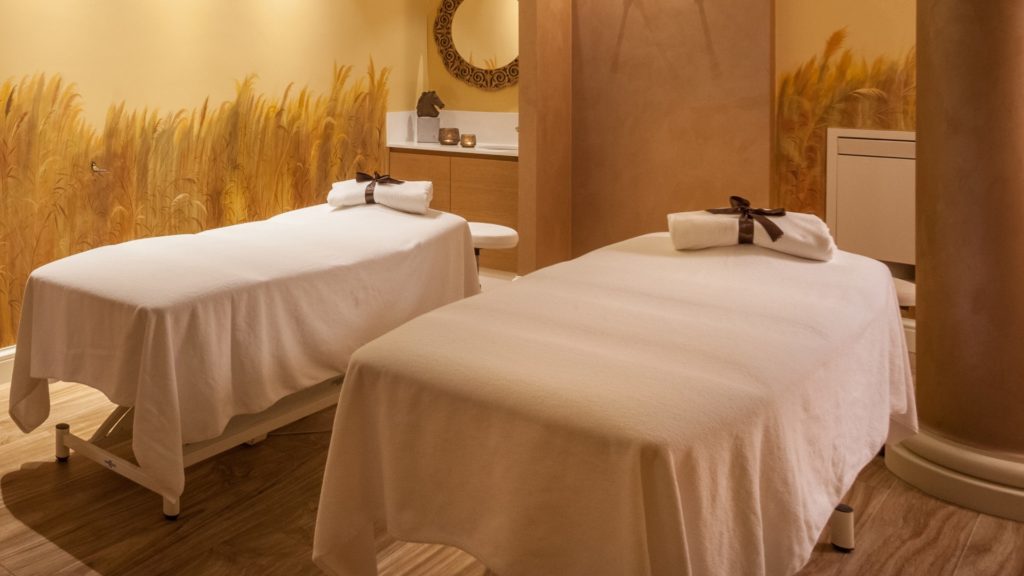 Aromatic massage
This is a scented embrace, an enveloping and sensory massage that gathers the unique properties of  essential oils  and releases them on to the body that benefits from such new sensations. Relaxing, slow and deep, it accompanies partners through a feast of the senses toward a long-awaited goal:  a state of complete well-being  for the mind and body.
Hotel Guests can also choose from other types of couples massage such as therapeutic massage, foot reflexology, and Californian or Ayurvedic massage.
To book a couple's massage and reserve a room for your next stay at Hotel Tritone, you can write   here  or call (+39) 049 8668099