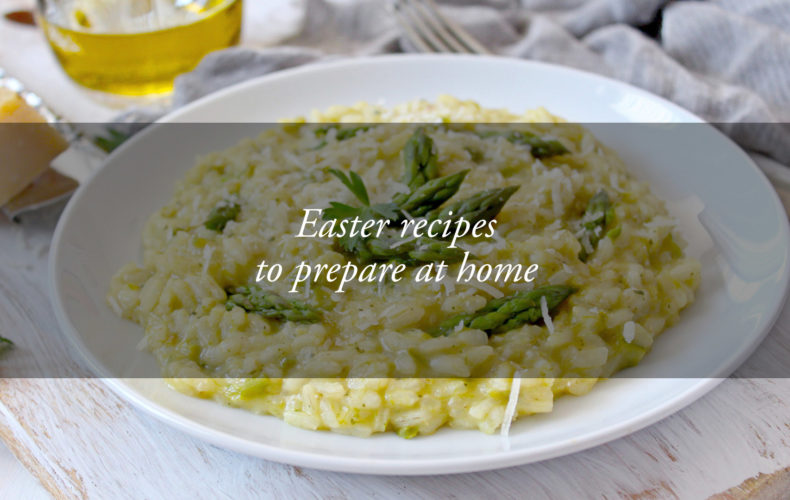 2020 Easter Menu to prepare at home
Posted by

9 April 2020
The 2020 Easter will be reported in the annals as an original and different Easter from all the others we have known. This Easter will be with our families, without ceremonies and processions but with the pleasure of enjoying the company of those we love the most and are closest to us, in an atmosphere of warmth not taken for granted that many of us are discovering again after years of unexhausted and frantic working days.
Given the opportunity to take pleasure of this time at home, why don't we dedicate ourselves to the preparation – which is for its essence healing and repairing – of delicious delicacies to cheer up our Easter Lunch?
Our resourceful and creative Executive Chef Luigi Facciotti is offering you a Menu to prepare at home for Easter 2020; his proposal suits the current conditions and balances tradition and innovation as well as elegance and simplicity to allow the kitchens of every family to serve a banquet that will be right out of a classic novel.
The following are 4 recipes for a complete Easter Lunch, to enjoy under the spring sun to remind you of your holidays at the Hotel Tritone.
THE STARTER: ROCKET SALAD AND SMOKED SCAMORZA CHEESE PIE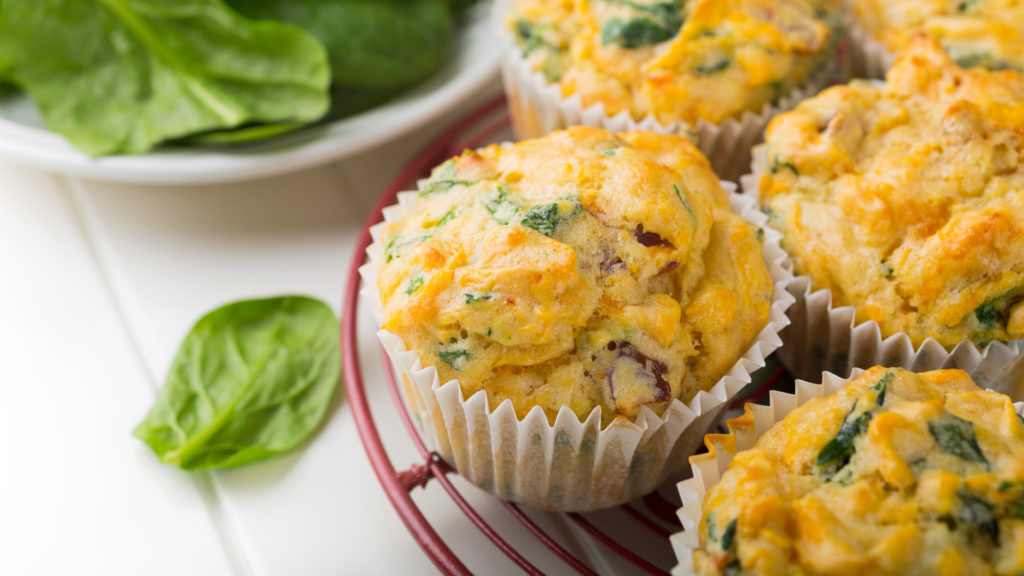 With this starter, you can give the Easter Lunch a beginning worthy of the celebration, flavored with traditional eggs, seasonal rocket and tasty cheese.
INGREDIENTS FOR 4 PEOPLE:
200 g shortcrust pastry or puff pastry
2 eggs
200g fresh cream
100g rocket salad
100g smoked scamorza cheese
an aluminum large muffin pan with at least 4 molds
DIRECTIONS:
Butter the 4 aluminum molds and cover each one of them with some pastry. Chop some rocket and cut the scamorza cheese in cubes.
Whip the eggs in a bowl and season with salt and pepper. Add cream and mix until the mixture is smooth and foamy. Now add the rocket and scamorza cheese and pour the mixture in the 4 molds.
Bake in the oven at 180° C for about 12/15 minutes.
After the pies are cooked, wait for them to cool down before removing them from the molds. To make the dish richer, put aside some lamb's lettuce (sometimes called corn salad) with grape tomatoes and pistachios.
FIRST COURSE: bassano white asparagus RISOTTO
This typical dish of the Veneto land is the first delicacy of our menu. Rice and local asparagus and fresh ingredients are highly recommended. It is essential to follow every phase with loving care to offer your guests a risotto with the unmistakable taste of spring.
INGREDIENTS FOR 4 PEOPLE:
300g rice
300g asparagus
Vegetable broth
Shallot
White wine
Butter
Grated Parmigiano cheese
Oil
DIRECTIONS:
Peel and cut the asparagus in slices. Finely chop finely the shallot and brown it, adding asparagus. Cook them halfway.
Add the rice and let it absorb the water released by the asparagus then add white wine. Continue cooking, adding vegetable broth, and season with salt and pepper.
When the rice is cooked, switch off the burner and stir while adding the butter and Parmigiano cheese. Wait a few seconds and serve it.
THE MAIN COURSE: LAMB RIBS WITH WILD SPRING HERBS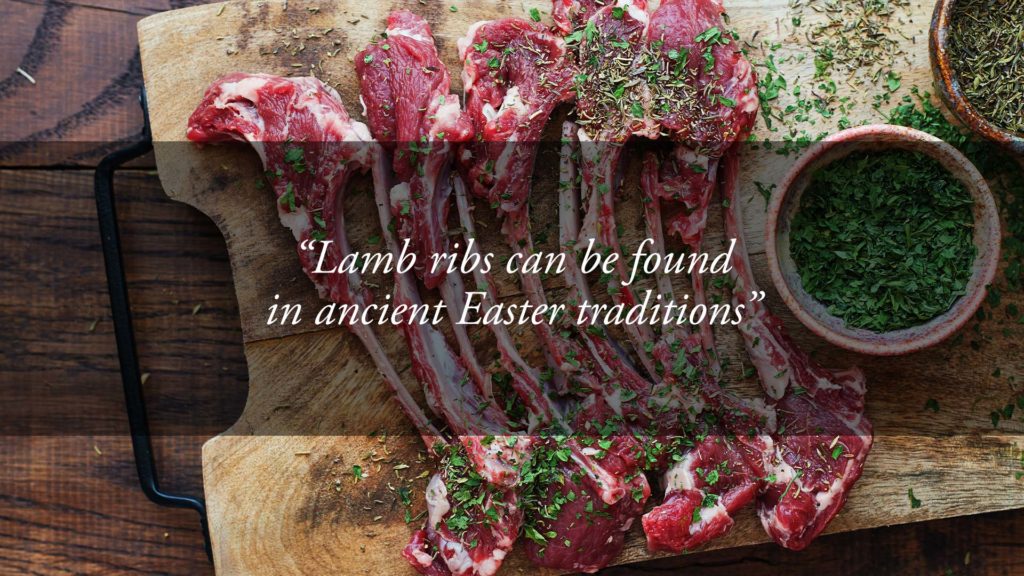 Lamb ribs can be found in ancient Easter traditions and are present in many cultures. Our Executive Chef wanted to exalt this traditional dish by adding a touch of classic spring herbs that will satisfy even the most refined and demanding palates.
INGREDIENTS FOR 4 People:
1 kg of lamb ribs
Wild herbs (rosemary, marjoram, mint)
Extra virgin olive oil
Salt, pepper
White wine
Butter
Flour
Beef broth
DIRECTIONS:
Coat the ribs with flour and brown them in a pan on all sides. Add salt and pepper. Sprinkle with white wine and continue cooking until desired, adding some broth when needed and always keeping the meat covered.
Sprinkle the ribs with wild herbs, which should be finely chopped, and then add a few pieces of butter. Serve the ribs well covered in sauce.
THE DESSERT: STRAWBERRY AND CHOCOLATE MOUSSE*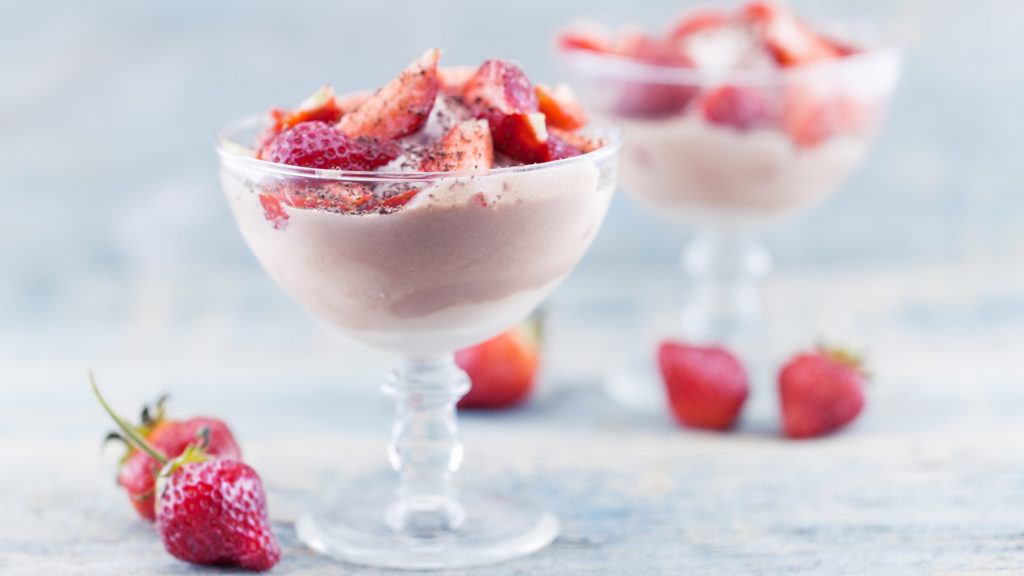 Strawberry is the fruit of spring and it is ideal both for adults and children, as it combines sweetness and sourness as no other ingredient does. The traditional match with black chocolate exalts the strawberry aroma and perfectly matches the Easter Menu you have prepared at home.
* make it at least one day prior to serving
INGREDIENTS FOR 4 PEOPLE:
150g cream
150 g whole milk natural yogurt
150 g strawberries
150 g icing sugar
50 g chocolate flakes (preferably black chocolate)
2 isinglass sheets
DIRECTIONS:
Remove the strawberry stems and wash the fruit. Blend the strawberries, adding a few drops of lemon juice to the pulp. Separately, in a bowl, whip the cream with sugar until it is very foamy. Gently add the strawberry puree and yogurt into the bowl.
Soak the isinglass in water and put the bowl in the microwave. Then add isinglass mixture as a final ingredient to the mousse and mix well.
Distribute the mousse in 4 glasses. Pour a layer of mixture into the glass and then a layer of chocolate flakes, repeat to get 3 layers.
This dessert should stay at least one day in the fridge to let the isinglass firm the mixture.
Now your refined lunch is ready, so Happy Easter with your family and have a day of relaxation and peace. We hope to welcome you soon and together enjoy all the recipes by our Executive Chef!
To know more about our Chef's ideas for the spring and the summer, please write here or dial (+39) 049 8668099.