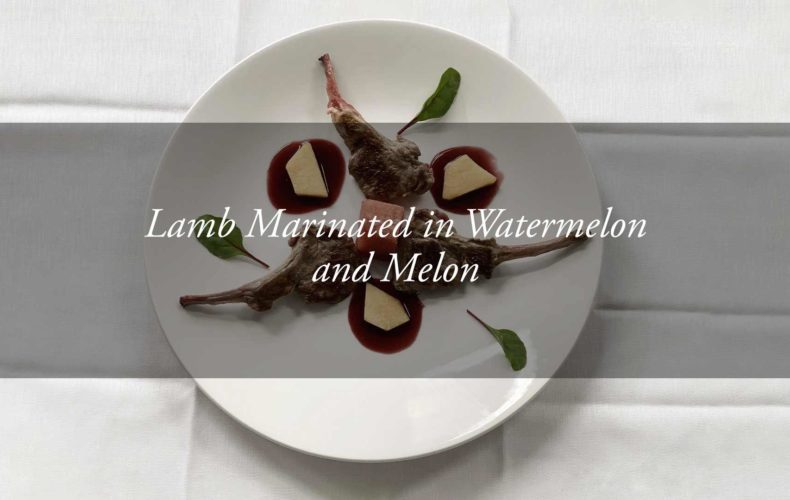 Lamb Marinated in Watermelon and Melon with Myrtle sauce
Posted by

21 July 2020
The Italian summer, for many months a distant and unreachable mirage, has come back to visit us: warm, cheerful, relaxing and carefree. To make the most of the sun and the colours of the Terme, our Executive Chef Luigi Facciotti proposes a dish that starts with a traditional ingredient, lamb, adding a baroque marinade of seasonal fruits and a sauce that completely redefines the flavour of the dish.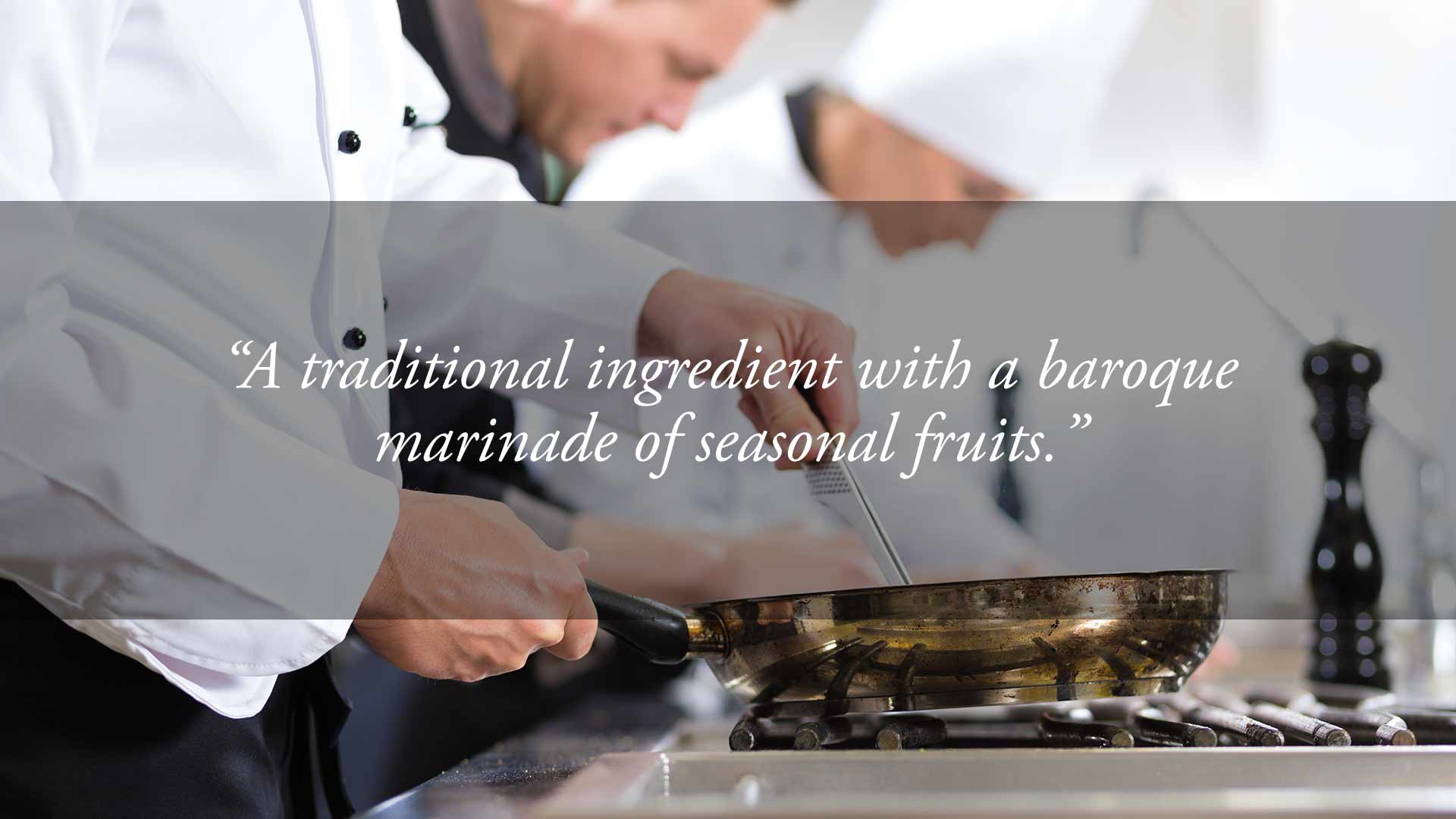 THE RECIPE: Lamb marinated in watermelon and melon with myrtle sauce
Watermelon and melon, traditionally eaten in slices – the first as a worthy conclusion to the evening, the second accompanied by excellent hams and a dash of pepper – give up their role as main players and become servants of the tastiest lamb, suggesting an unusual accompaniment such as that of myrtle liqueur.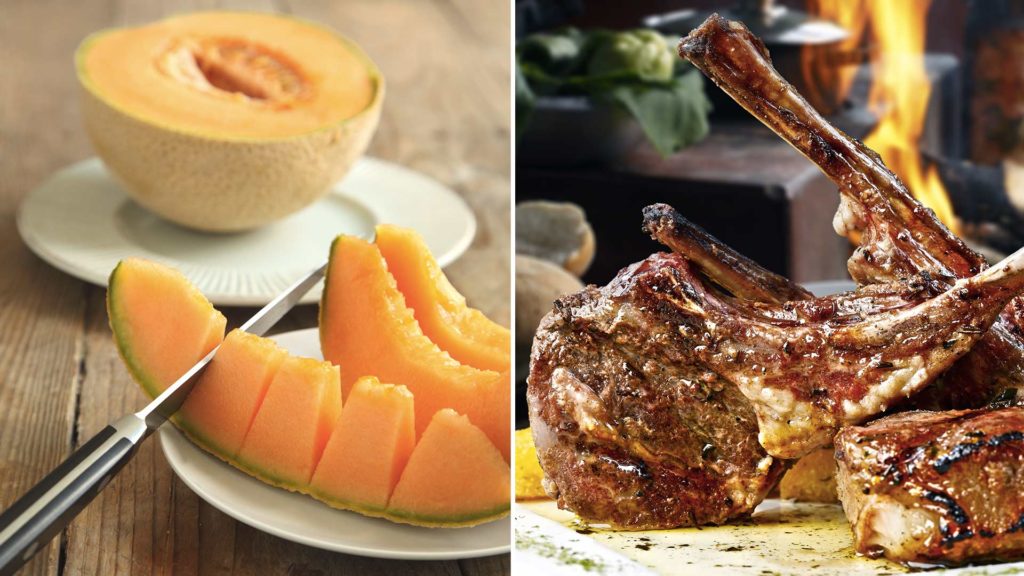 INGREDIENTS FOR 4 PEOPLE:
12 lamb chops
2 slices of melon, cut into small cubes
1 slice of watermelon, deseeded, and cut into small cubes
100ml myrtle liqueur
100ml vegetable stock
00 flour
salt and pepper to taste
extra virgin olive oil
METHOD:
Start by flouring the lamb chops and browning them in a pan with a drizzle of oil. During this first stage of cooking, season with salt and pepper to taste.
When the lamb is well browned, add myrtle liqueur. Leave to cook slowly to reduce the myrtle to a creamy consistency, and add the cubed fruit.
To obtain the sauce, add a little stock and continue cooking for a few minutes. The melon and watermelon will soften and accompany the myrtle as a tasty garnish to the lamb.
Plate up with some mint and basil leaves, which go well with the marinated fruit, then serve still warm, to taste this delicious dish at the right temperature and enjoy its wide range of scents and flavours.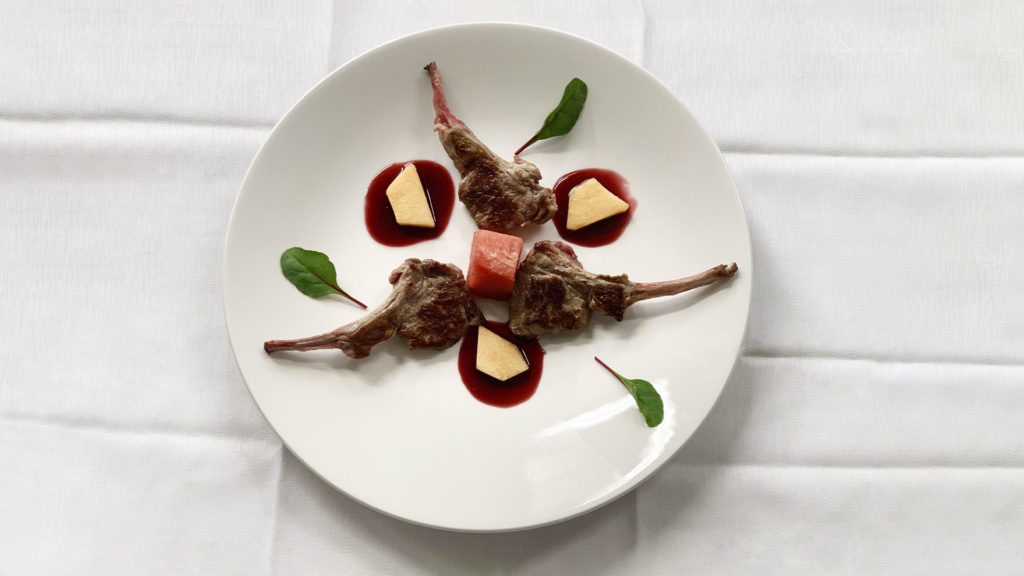 Our Chef offers this and other summer dishes with joyful inspiration, not only at lunch and dinner but also in the cooking classes held in the outdoor pavilion every week, so that our Guests can learn the secrets of extraordinary cuisine and take home a taste of their holiday.
To find out what suggestions the Chef has in store for us for the summer or to participate in the cooking classes reserved for Guests, you can write to us here or call (+39) 049 8668099.