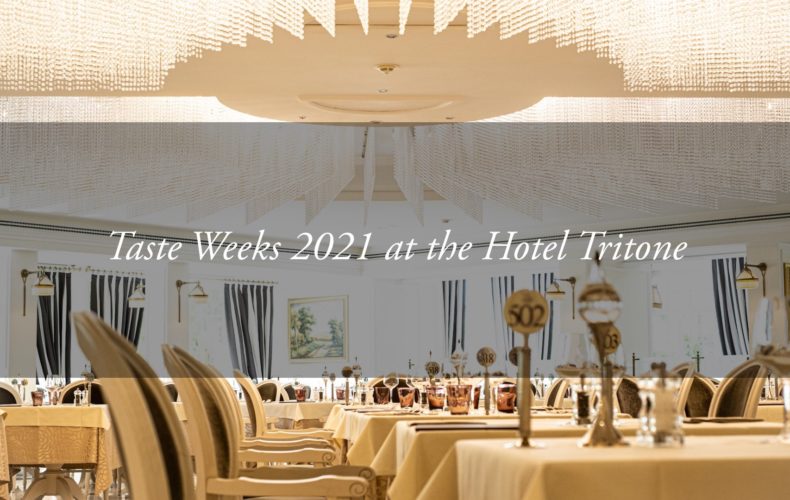 Taste Weeks 2021, and two recipes to make at home
Posted by

1 July 2021
Among the events that distinguish your stay at our hotel, there are some designed to satisfy the intendents of taste, lovers of the refined experiences that we strive to achieve every day.
The most popular initiatives are the food and wine weeks, recurring programmes that run all year round and can therefore be enjoyed by all hotel guests, regardless of the period they choose to stay.
The most popular initiatives are the food and wine weeks, recurring programmes  that run all year round and can therefore be enjoyed by all hotel guests, regardless of the period they choose to stay. The latter is proposed in its many applications and is found within the menu in some of the dishes created by the chef, along with all the usual options. In this way, diners can explore all the taste experiences around the special ingredient, discovering new flavours and combinations.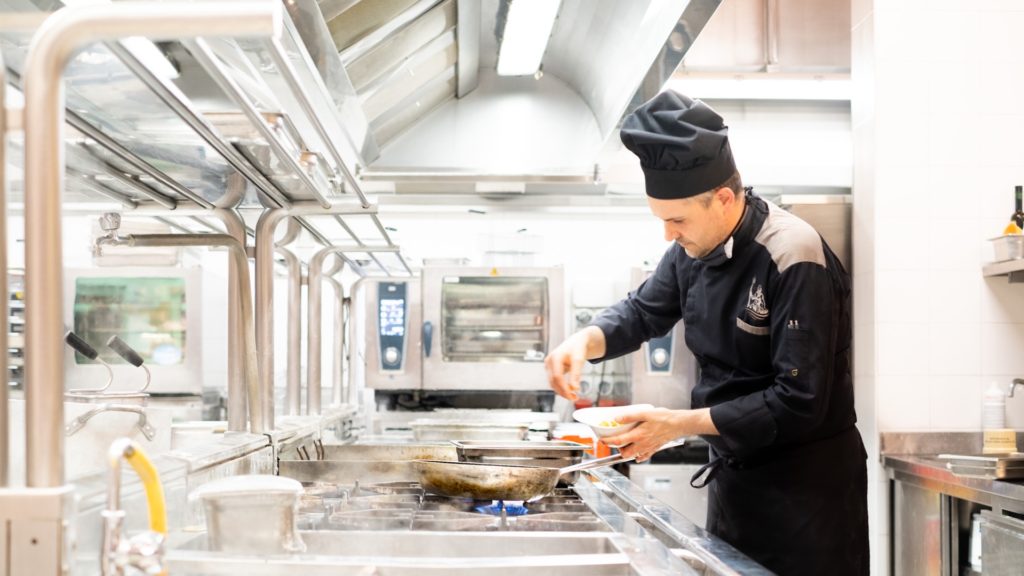 Each guest may therefore want to add a unique taste experience to their holiday. Therefore, we present below the list of food and wine weeks in 2021:
Monday 21 to Sunday 27 June: Strawberry Week
From Monday 28 June to Sunday 4 July: Solanaceae Week (Tomatoes, Peppers, Potatoes, Aubergines)
Monday 5 to Sunday 11 July: Adriatic Fish Week
Monday 12 to Sunday 18 July: Egg Week
From Monday 19 July to Sunday 1 August: Berry Weeks
Monday 2 to Sunday 8 August: Melon and Watermelon Week
From Monday 9 to Sunday 15 August: Cod Week
Monday 16 to Sunday 22 August: Pizza and Focacce Week
Monday 23 to Sunday 29 August: Tomato Week
Monday 30 August to Sunday 5 September: Game Week
Monday 6 to Saturday 11 September: Pear Week
Sunday 12 to Friday 17 September: Fig and Grape Week
From Saturday 18 September to Sunday 3 October: Beer Festival Weeks
Monday 4 to Sunday 10 October: Artichoke Week
Monday 11 to Saturday 23 October: Mushroom Week
Sunday 24 to Sunday 31 October: Pumpkin Week
Monday 1 to Sunday 7 November: Radicchio Week
Monday 8 to Saturday 13 November: Chestnut Week
From Sunday 14 to Saturday 20 November: Veneto Cheese Week
Sunday 21 to Saturday 27 November: Rice Week
From Sunday 28 November to Saturday 4 December: Legume Week
Sunday 5 to Saturday 11 December: Chocolate Week
Sunday 12 to Sunday 19 December: Potato Varieties Week
To ease the wait for these gourmet appointments, here are two recipes from past asparagus and apple weeks.
Both are signed by Hotel Tritone's Chef and Chef Patissier.
Soft-cooked duck breast with white Bassano asparagus and redcurrants
Ingredients
1 duck breast
a package of redcurrants
1 bunch of white asparagus
salt
pepper
extra virgin olive oil (preferably from the Euganean Hills)
thyme, marjoram, valerian
orange and lemon peel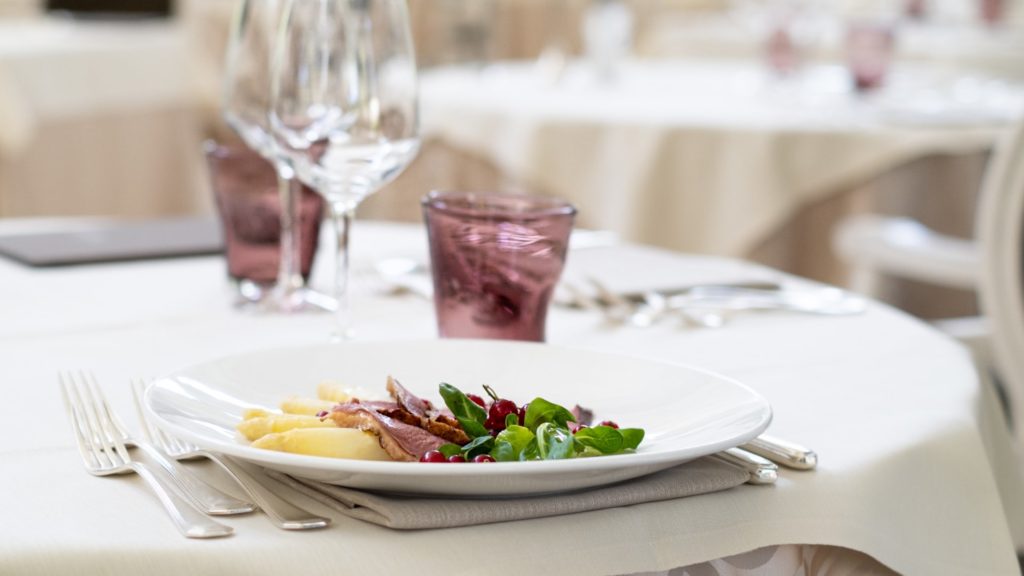 Procedure
Prepare the duck breast by making small incisions in the skin side. Season with salt, pepper, thyme, marjoram, lemon and orange peel, and massage with extra virgin olive oil. Place the meat, together with all its flavours, in a vacuum cooking bag and seal it. Bake in a steam oven for 3 hours at a temperature of 57°.
At the end of 3 hours, open the vacuum bag, drain all the cooking juices from the duck in a pan and reduce with redcurrant clusters to a glaze. Strain the sauce through a sieve and add salt to taste.
In an asparagus pot, boil water and salt and immerse the asparagus, making sure that the tips remain outside the water. Close with a lid and leave to cook for a few minutes. When they are cooked, drain the asparagus and place them on a plate with a dash of extra virgin olive oil.
Take a frying pan, heat it very well and brown the duck breast to create a caramelisation.
Then, place it on the cutting board and slice it.
Serve the meat with the asparagus while still hot and drizzle it with its cooking sauce, garnishing with the redcurrant sprigs and a tuft of valerian.
Apple Streusel Cake (for 4 persons)
The "Streusel"cake is a German cake characterised by a soft dough and a crumbled pastry coating. Streusel' is, specifically, the coating of shortcrust pastry.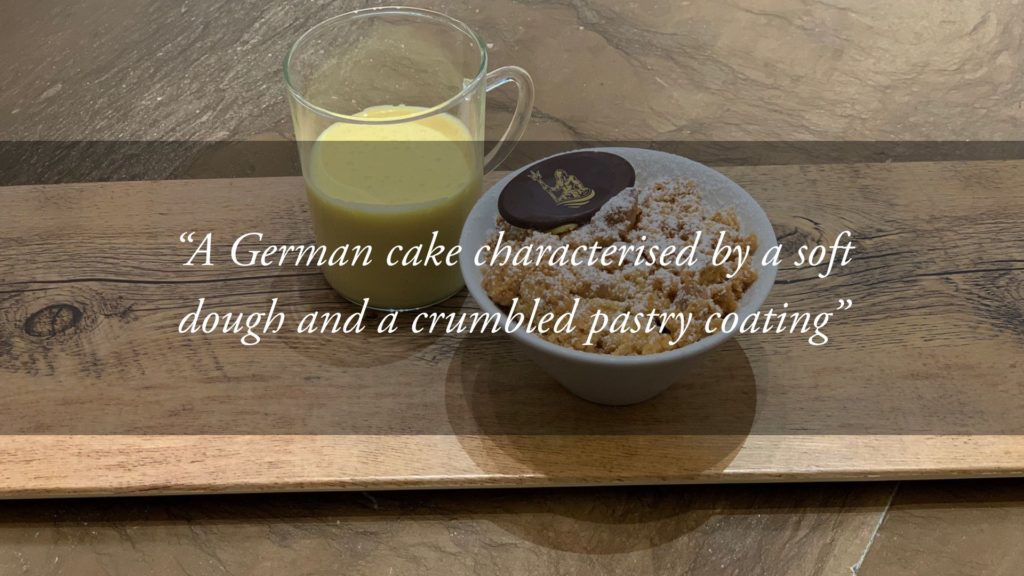 Ingredients for the filling
2 apples
30 g sultanas
50 g marsala
a knob of butter
50 g brown sugar
Cinnamon to taste
Ingredients for Streusel
100 g butter
100 g 00 flour
100 g almond flour
100 g sugar
20 g whole almonds
20 g pine nuts
Salt to taste
Brown sugar qb
Ingredients for the vanilla sauce
100 g fresh cream
100 g milk
2 yolks
20 g sugar
1/4 vanilla
salt
5 g cornflour
Procedure
Preparation of the filling. In a pan, melt the butter with the sugar and cinnamon. When hot, add the diced apples and sultanas, deglaze with marsala and continue cooking for 5 minutes.    Remove from the heat and allow to cool to room temperature. Place the filling in the bottom of a ceramic bowl.
Preparation of "Streusel". Mix the butter with the sugar, almond flour, 00 flour, chopped almonds and pine nuts and salt. Create a lumpy mixture and place it on top of the apple filling. Sprinkle with a little brown sugar and bake in the oven at 160º for about 30 min.
Preparation of the vanilla sauce. Heat the cream with the milk and vanilla. Separately, mix the rest of the ingredients and then combine the two compounds. Cook over a low heat until the sauce thickens, but without boiling. Filter and chill in the fridge before use.
Serve the Streusel cake still warm with a sprinkling of icing sugar and the cooled vanilla sauce.
To book your next stay at Hotel Tritone during one of these weeks, you can write here or call (+39) 049 8668099