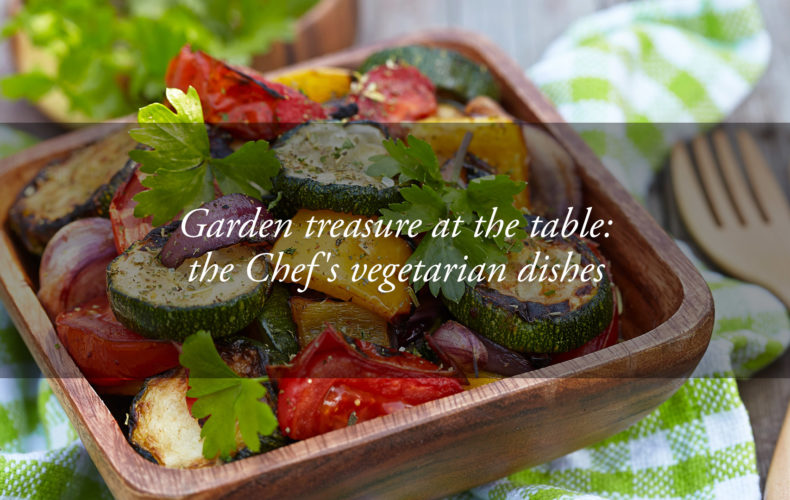 Summer in the heart of winter: crock of vegetables with extra virgin olive oil
Posted by

12 February 2020
If you have a vegetable garden next to the library, you have all you need.
For Marco Tullio Cicerone, this motto represents the very essence of happiness: a text to meditate on and a dish of simple and authentic flavours to give relief and joy to the body. This same profound satisfaction is offered by the cuisine of Executive chef Luigi Facciotti: carefully sourcing raw materials and creating unusual combinations, the Chef offers seasonal dishes for rediscovering the pleasure of living in rhythm with nature.
To experience summer in winter write here or call (+39) 049 8668099.
The colours of our countryside at the table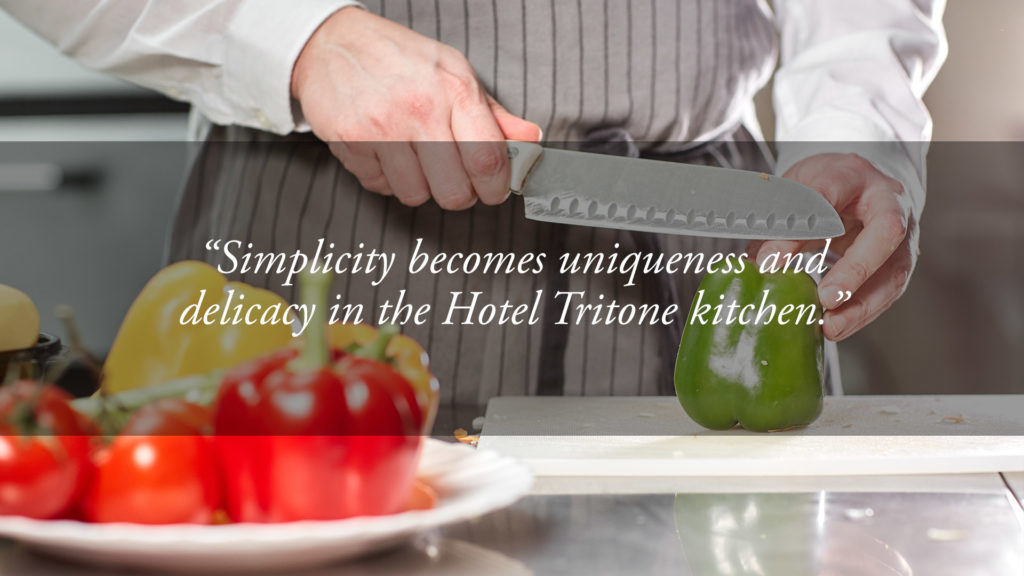 The best things come from simple, genuine ingredients; these evoke pools of precious memories of times past. A dish that offers all the flavours of the countryside is like a journey of taste that extends beyond the confines of space and time. With every bite one can experience all the wonder of the first light of dawn, see the warm colours of a sunset over the hills and breathe in the dense scent of vegetables from the garden.
Every day, for lunch and dinner, Hotel Tritone delves into the wisdom of the area and offers vegetarian recipes that make guests fall in love with the ancient flavors of local cuisine. Vegetarian recipes are a lifestyle for some, while for others they are an opportunity to discover new light and delicious dishes. Zero kilometer ingredients made spectacular by the chef's culinary technique that is capable of transforming simplicity into uniqueness and delicacy.
Chef's recipes: crock of vegetables with extra virgin olive oil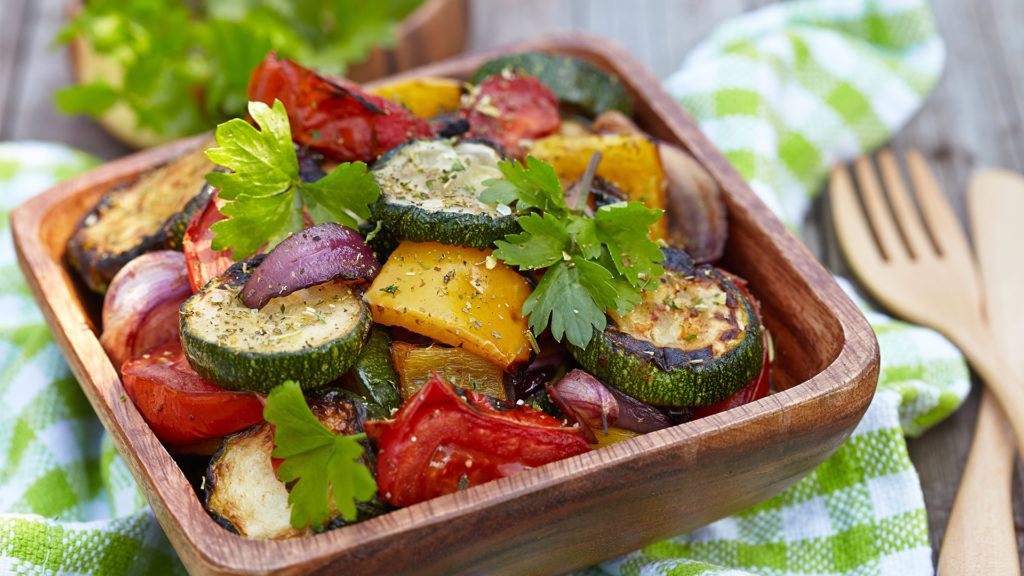 In our Chef's cuisine, the past and the present meet in the search for excellent raw materials and in the fusion of traditional and modern techniques.
Today's recipe is a riot of traditional Italian flavour, which brings to the table the sun of the Mediterranean summer and the enjoyment of evenings spent in the company of good friends.
Ingredients for 4 people
2 zucchini;
1 Puglia eggplant;
1 red pepper;
1 yellow pepper;
4 Cherry tomatoes;
1 Tropea spring onion;
Oregano;
Parsley;
Extra virgin olive oil;
Salt;
Pepper.
Preparation
After washing and chopping the vegetables, season them with oil, salt and pepper. Roast the vegetables on the grill or on high heat, taking care not to burn them.
Once cooked, place the vegetables on a plate in layers. To flavour, add oregano and oil between the layers. Finish by garnishing the dish with a few sprigs of parsley.
Experimenting, renewing and reinventing are essential for the Hotel Tritone kitchen: a few ingredients and an untiring inventiveness transform simplicity into bliss.
To taste forgotten authentic flavours write here or call (+39) 049 8668099.