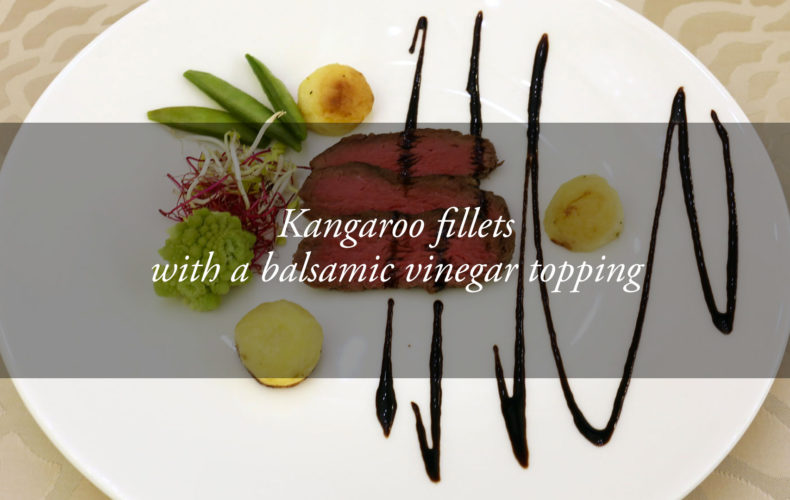 The Specialities of the Chef: sliced Kangaroo Fillet
Posted by

14 January 2019
Many of the most popular and delicious dishes in the world have their origins in Italy. But every country has its own gastronomic culture, and there are many recipes and ingredients that we may not know simply because they belong to faraway places. Discovering these exotic dishes can be a wonderful surprise.
Today, our Executive Chef, Luigi Facciotti, driven by his indomitable creative and innovative spirit, will suggest a delicacy that few people probably know: kangaroo meat.
Would you like to try our exclusive gastronomic offerings during your stay at Hotel Tritone? For more information, you can write to us here or call (+39) 8668099.
A delicacy rich in properties: from Australia, kangaroo fillet
Kangaroo meat is a welcome ingredient for those who do not want to compromise on taste, but still want to eat healthily. Indeed, in Australia, marsupials live in some of the least polluted areas of the world and in complete freedom, free from fences or forced diets.
Kangaroo meat is a red meat that is renowned for its low fat content, is rich in protein, and has a classic game favour. But what is the best way to celebrate this magnificent and unusual ingredient?
Taking on the challenge, our Executive Chef has created an exclusive recipe for you, which is just as healthy as it is delicious.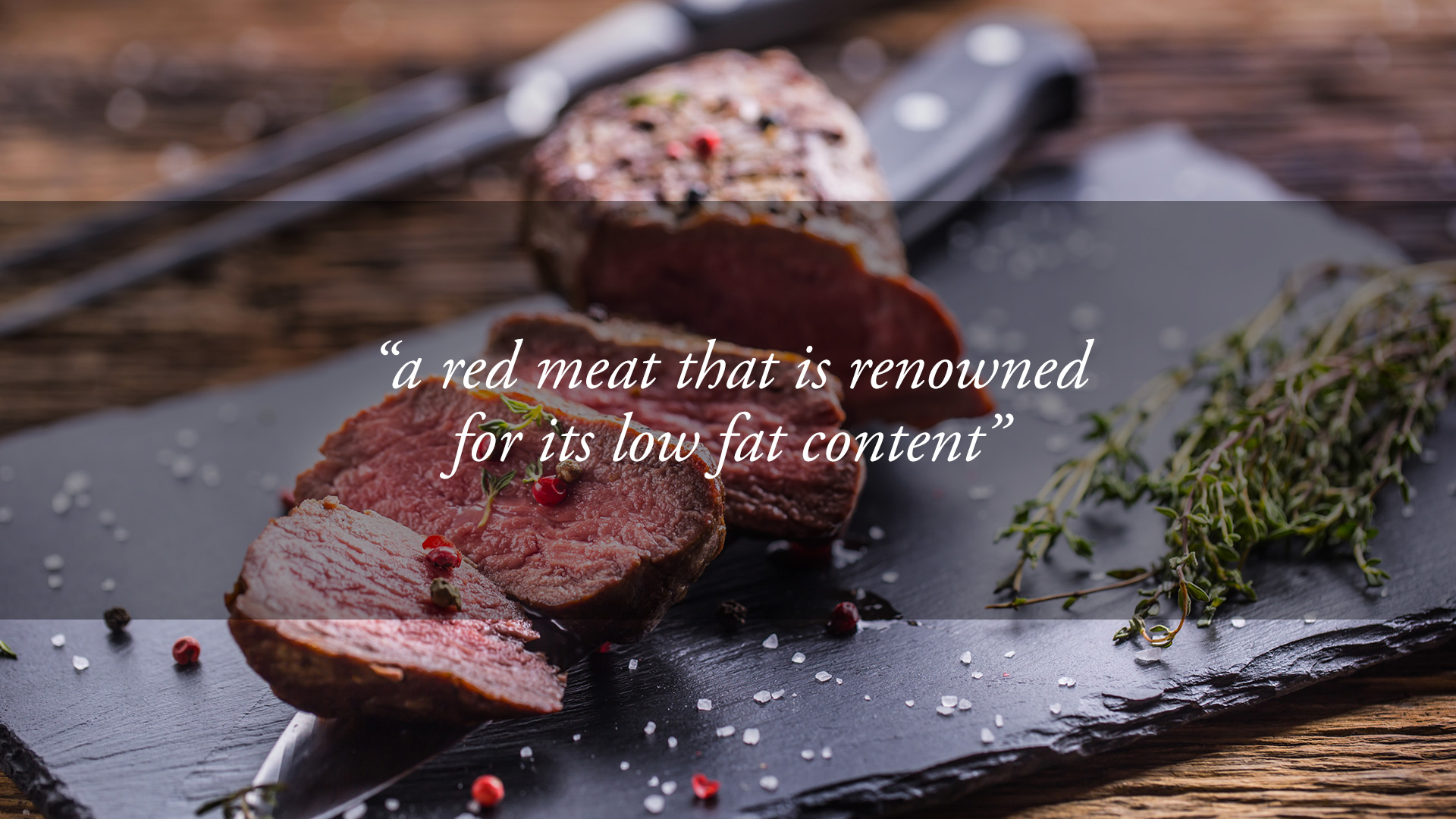 Kangaroo fillet with balsamic vinegar topping
INGREDIENTS FOR 4 PEOPLE
600g whole kangaroo fillet
Thyme
Butter
Salt and pepper
Extra virgin olive oil
FOR THE GARNISH
PREPARATION
Season the fillet with salt and pepper, then cook it quickly in a frying pan with a few sprigs of thyme, a drizzle of oil and a little butter. Brown the fillet on a high heat on both sides: the cooking time will naturally depend on the preferences of those eating: for a medium fillet, roughly 8 minutes are required.
Once cooked, leave the meat to rest for a few moments, then scallop the fillet into slices with a thickness of 1cm (or up to 2cm, depending on preference) before plating. As a final touch, garnish the fillets with thick balsamic vinegar before serving.
Kangaroo fillet goes very well with roasted or sautéed potatoes.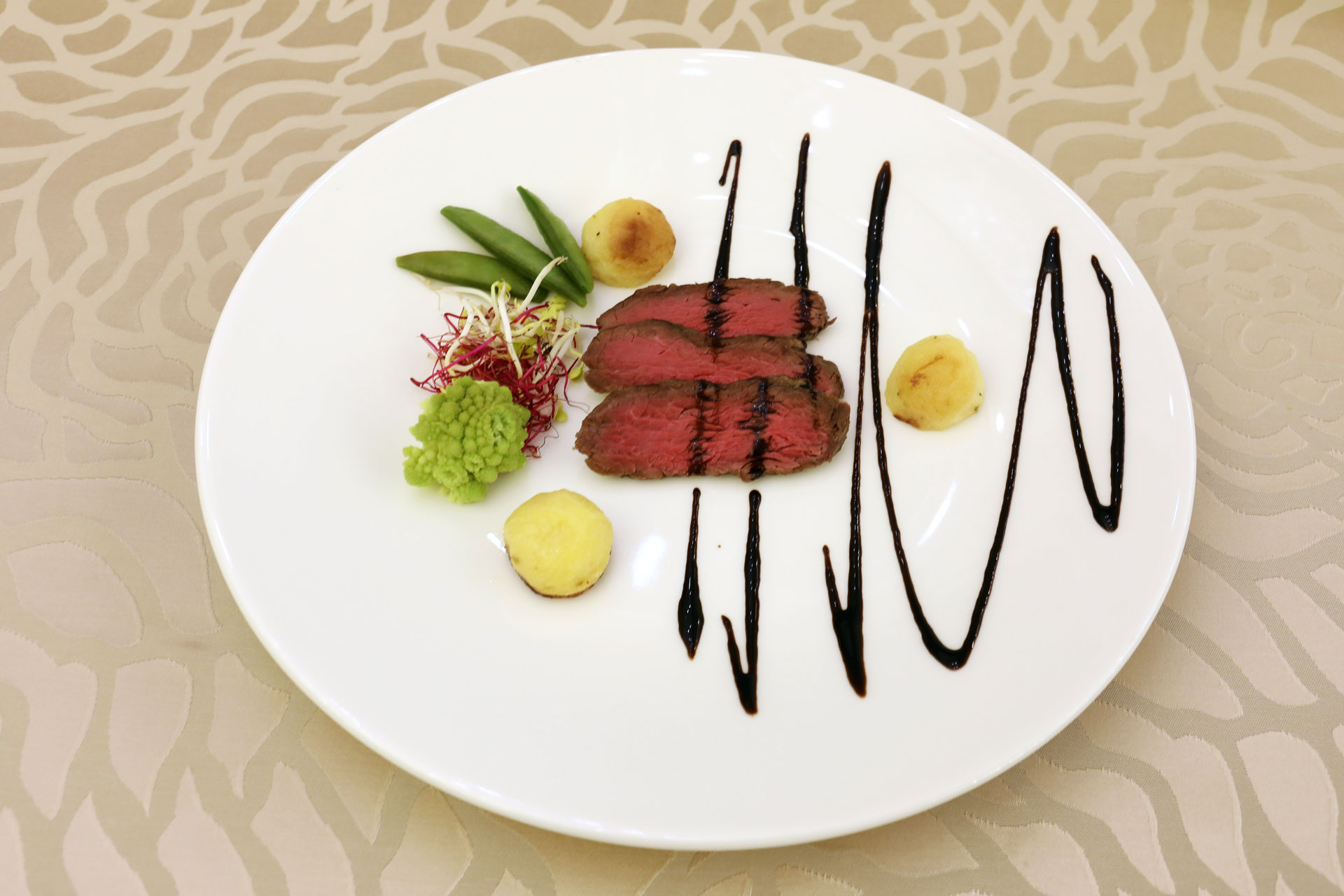 THE CHEF'S SECRET
The value of the raw ingredient and simple cooking that celebrates its flavours makes kangaroo fillet a delicious dish in itself. The magic touch is the careful selection of a high-quality balsamic vinegar, which should be dense and sweet to the right extent.
It's not always easy to find restaurants that offer exotic and unique cuts of meat such as kangaroo fillet. Thanks to the creativity and careful research of our Executive Chef, during your stay at Hotel Tritone you will be able to taste this delicacy too.
If you would like to know more about our gastronomic offers and enjoy a dream holiday at our thermal establishment, write to us here or call (+39) 049 8668099.