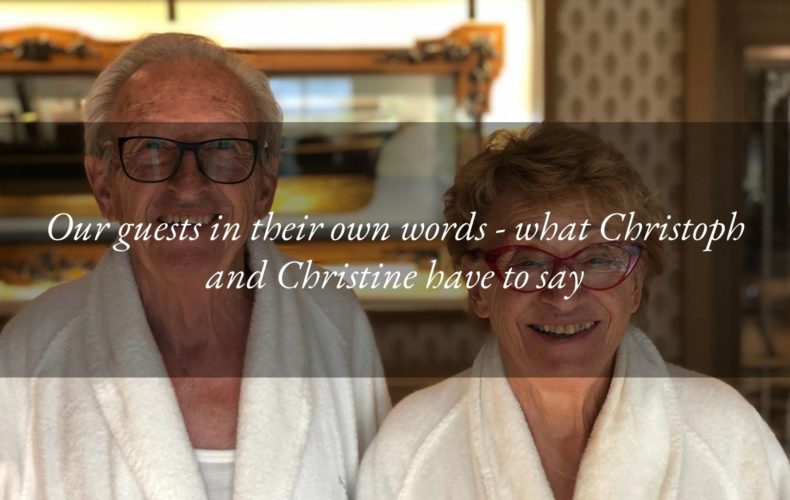 Get to know our guests Christoph Schmid and Christine Petzei
Posted by

12 August 2022
Each guest has their own desires, and interviewing them provides deeper insight into those needs. Married couple Mr Schmid and Mrs Petzei share their satisfaction with the light, tasty cuisine, the restorative treatments, and the sunset buffets. This is their story.
Can you tell us a bit about yourselves?
I'm Christoph Schmid and I'm 82 years old. My wife, Christine Petzei, is 76. We're partly Italian, partly German, and partly Ladin. I've been a winemaker and fruit grower by trade, as well as a trade unionist in fruit growers' associations.
What kind of travel or holidays are your favourite?
We enjoy travelling the world, and in the past we travelled a lot, to see as much as possible. These days we don't go on grand voyages any more, but of course we come here.
When we're at home we go on trips to the mountains and a range of hikes, and in the summer we go to Austria and the Alpe di Siusi (Seiser Alm).
Who do you travel with?
We do some trips with a German group, with whom we've gone to Greece and Spain. We come to the Hotel Tritone by ourselves, but we get to know a lot of people, including staff and other guests.
How many years have you been coming to the Tritone?
We've been coming to this hotel for nearly 12 years.
Do you come for the therapies?
We also come for the therapies. We feel good doing mud therapy, physiotherapy, massages, beauty treatments and swimming in the pool.
How long do you stay?
We stay at the Hotel Tritone for two weeks at a time, and we come twice a year.  We prefer to leave and return on Sundays because there's little traffic.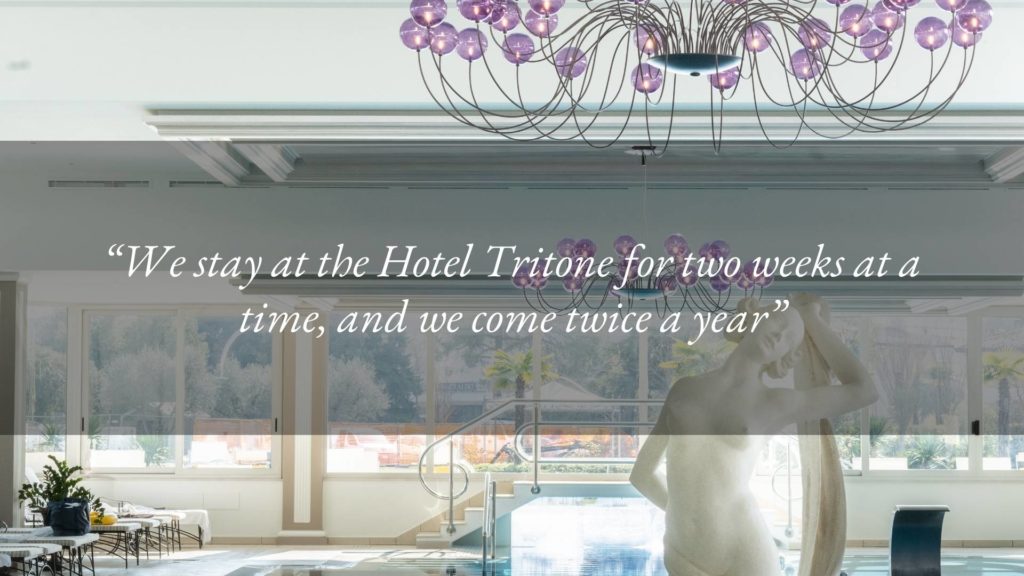 What are your favourite experiences?
Definitely the therapies and treatments.
CHRISTINE: I really like the mud therapy.
CHRISTOPH: My favourite is swimming in these beautiful pools. The pool is always quiet, even if the hotel is full…other people probably do something else.
From a culinary point of view?
We eat very well. There are light dishes, which we like, lots of vegetables and salads. We like fish a lot, so if it's on the menu, we have that.
At our age, certain aspects of cuisine are important, such as lightness, because we don't eat much and we want to enjoy good meals that are easy to digest. 
What do you think of the local area?
We've visited the Euganean Hills many times. When we were younger, we did a lot of walking and driving around, up and down the hills.
Who here do you know best or have got to know well?
Every member of the staff is good, and we know practically all the waiters. The great thing here is that the people don't change, they are always the same. We know them well and they remember us. They are all friendly — you can tell it's a good team!
What are your favourite memories of the Tritone?
It's hard to pick one — there are so many. Well, the pool parties you have in the summer are wonderful: you eat outside, near the water; the cooks are all there and they let you taste all the delicacies they have to offer. It's a lovely thing, and the dishes are light but good.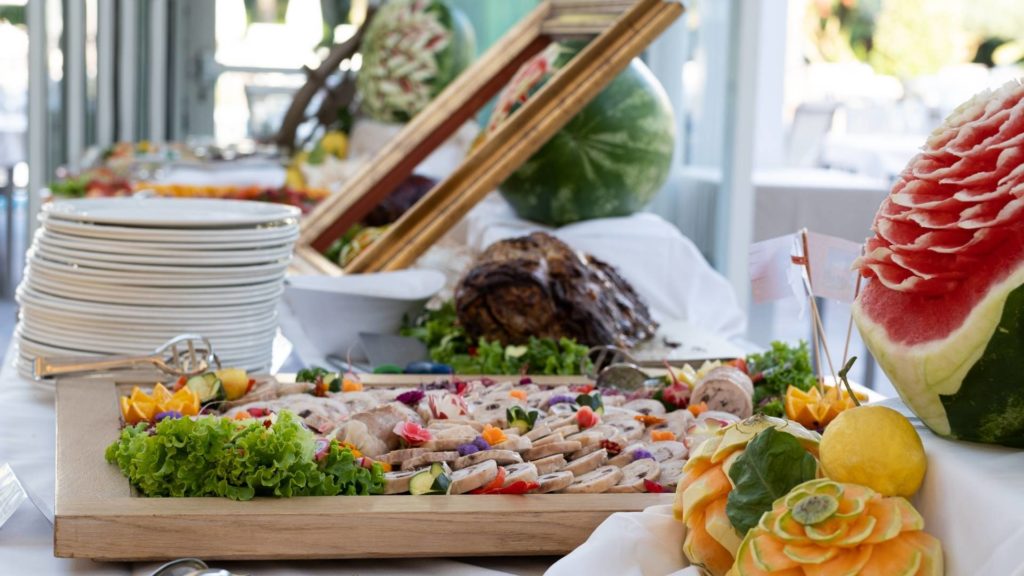 Why would you recommend the Tritone to friends?
It's a very familiar place, especially because you know the staff — they don't change over time. We know 98% of the people who work here.
The hotel is well-run and there is a great atmosphere. The therapies and treatments last a full hour, whereas in other hotels they always last 28 minutes.
If something doesn't work well, you just say so and everything is taken care of.
To book your next stay at the Hotel Tritone, write to us here or call us on (+39) 049 866 8099.