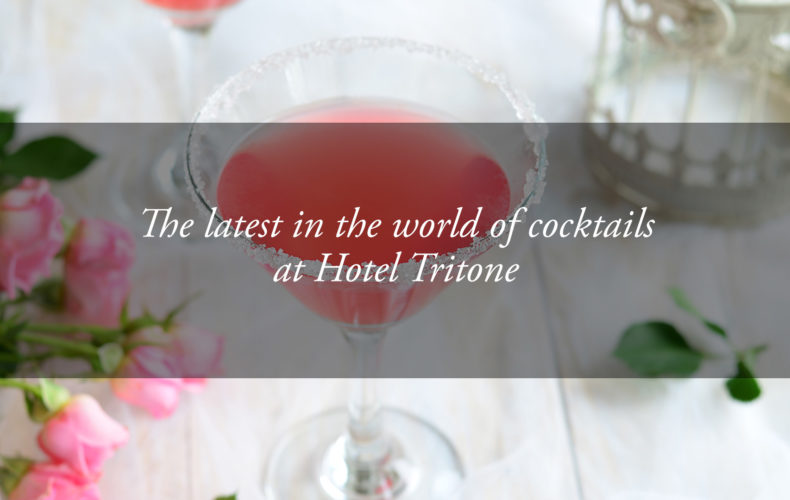 New cocktails to try at Hotel Tritone: have a chat with our very own "Lady Barman"
Posted by

18 April 2019
Like the world of gastronomy, the world of cocktails is always evolving – in search of new, unusual or reinvented sensory experiences. To ensure that we can offer an up-to-date and high-class service when it comes to cocktails, our experts – with guidance from "Lady Barman" Daiana Vreme – attend annual excellence courses to refine their technique and stay up to date with the latest innovations.
We've had a chat with Daiana, who's been telling us how good these courses are – and also about the latest Springtime cocktails you can try at Walter's Bar at Hotel Tritone.
For more information, write to us here or call us on (+39) 049 8668099.
Stay up to date with the latest in the world of cocktails
The most recent excellence course attended by the Hotel Tritone bar team was led by certified head barista Leonardo Cisotto. Widely experienced, in recent years he has worked for the Alajmo family at the Gran Caffè e Ristorante Quadri in Venice. He's a top-level guru in the cocktail world, who has explored various aspects of the craft in depth.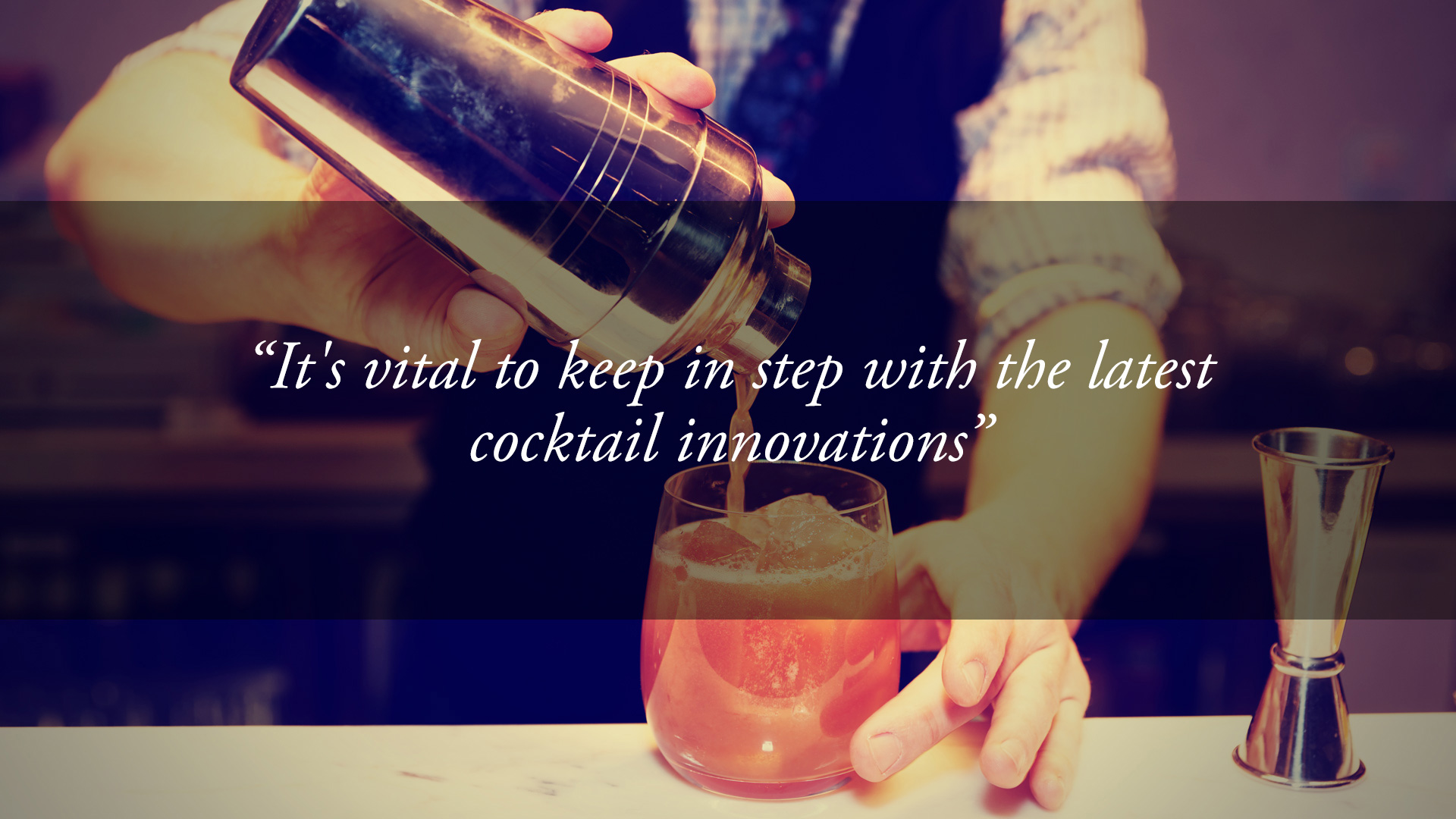 "Lady Barman" Daiana tells us:
Attending this type of course is vital to keep in step with the latest cocktail innovations, and the constant introduction of new products.  Doing these courses, students can exchange ideas and different working methods – for example, perfecting the creation of drinks mixed in the American Style.
How do you see innovation in the cocktail world?
It doesn't matter whether you're talking about history or about art – the consumption of alcoholic drinks has constantly evolved over time. As a barman, your technique develops in line with people's customs and habits, regulations and style of consumption – you apply your creativity to current trends.
Our latest cocktails at Hotel Tritone
The main subject explored on the course – continues Daiana – was spirits, though in 30 hours' workshop time we touched on many other subjects.
For our latest cocktail offering, we highlight two new creations for spring and summer: Russian Spring Punch and Sweet Flower.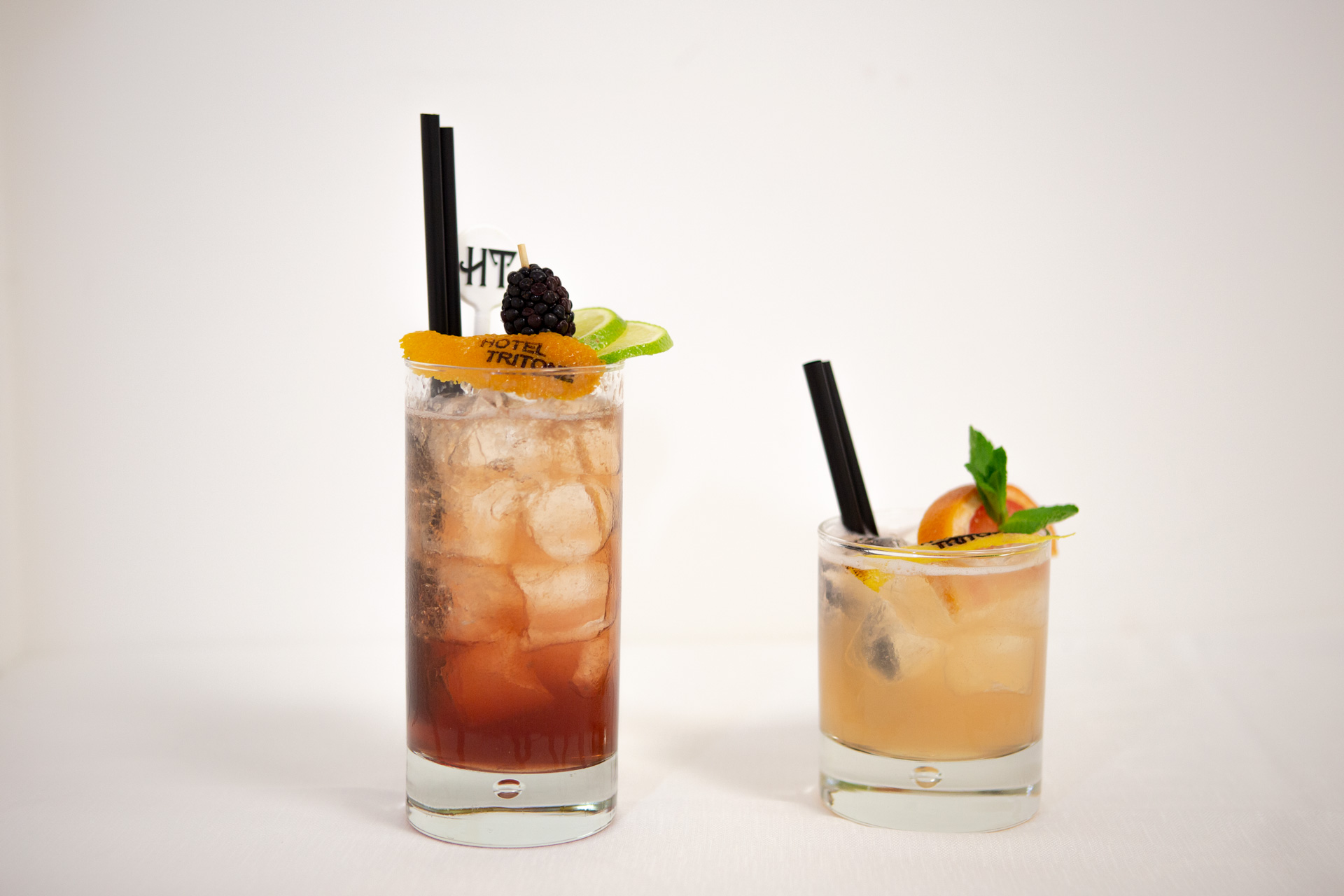 RUSSIAN SPRING PUNCH
To make Russian Spring Punch you'll need:
25ml vodka
25ml fresh lemon juice
15ml crème de cassis
10ml sugar syrup
prosecco
Shake together all the ingredients – except the prosecco – with plenty of ice and pour into a highball glass, then top with prosecco. Decorate with a slice of lemon and a mulberry.
SWEET FLOWER
Every bit as fresh, and completely new – try Sweet Flower. You'll need the following:
60ml grapefruit juice
40ml white rum
10ml crème de banane
10ml bitters or lemonade.
Shake all the ingredients together with ice, then pour through a strainer into a tumbler. Decorate with a slice of grapefruit and mint leaves.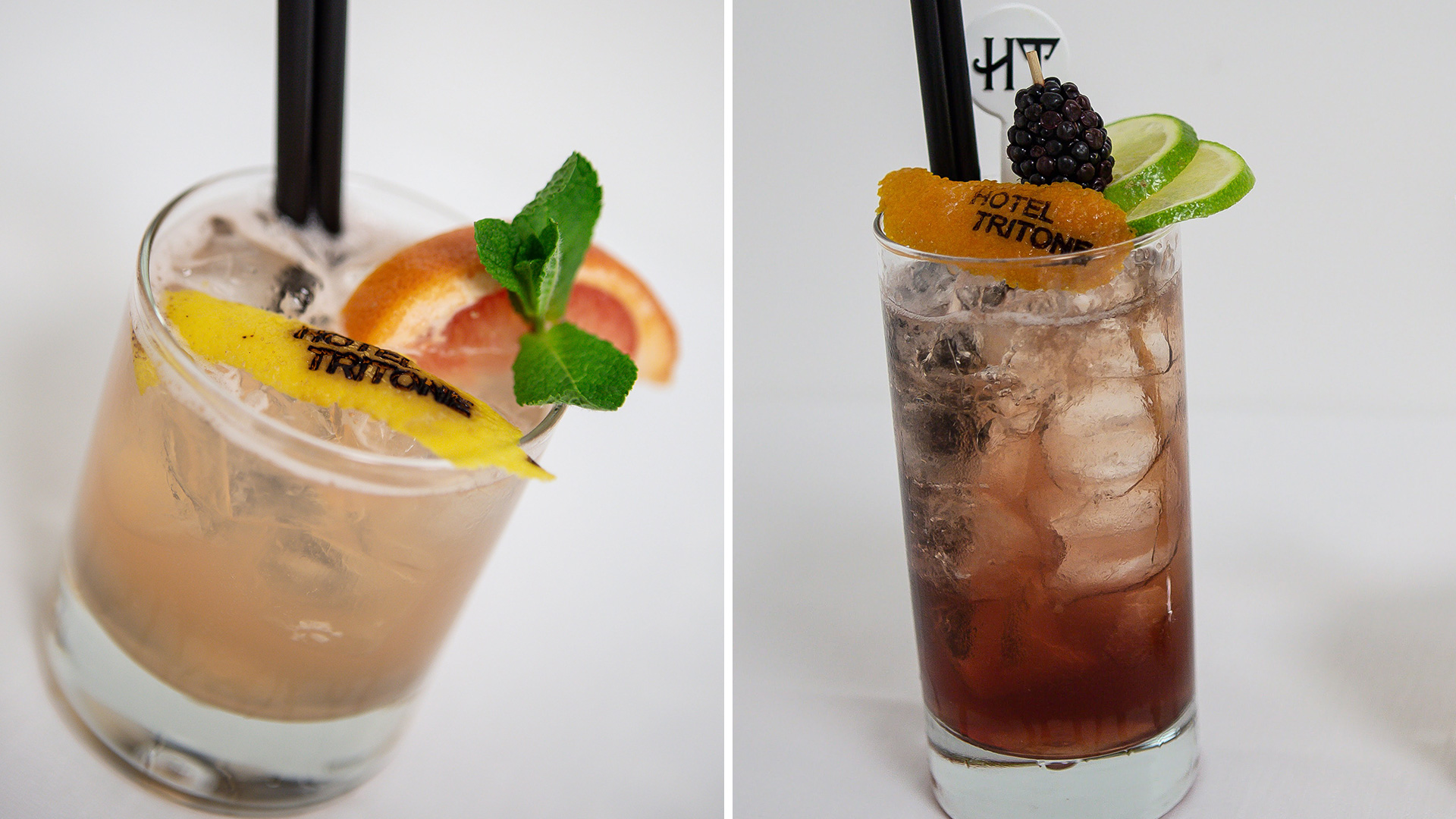 Two exceptional new cocktails served at our bar for spring and summer evenings – 2019 is already set to be a year of innovation! 
Take a moment to relax and refresh with one of our exclusive range of refined cocktails, lovingly crafted by our "Lady Barman" and her expert team.
We're always here to provide information, answer any questions you may have, and to help with booking your stay. Write to us here or call us on (+39) 049 8668099.