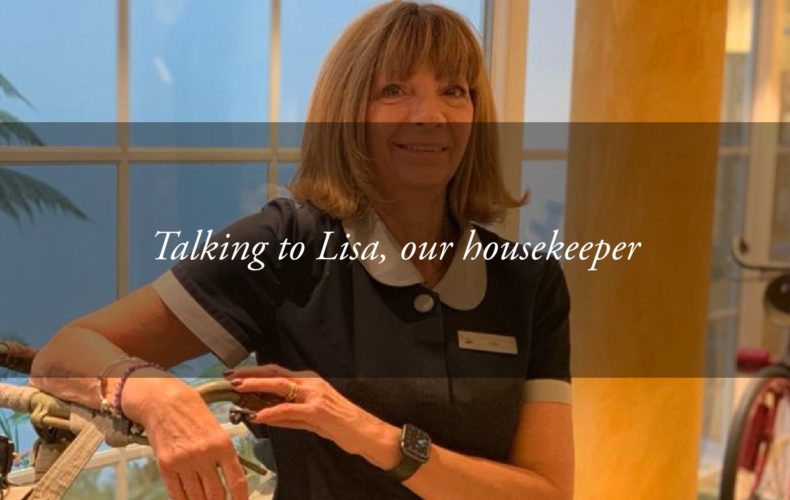 Talking to Lisa, the Hotel Tritone housekeeper
Posted by

17 January 2022
With a love of detail, and innate artistic taste, Lisa takes care of all the immense spaces at our hotel. Lisa's role requires a special delicacy and sensitivity, which she has shown since she became housekeeper at Tritone: this is her story.
Lisa, introduce yourself to those who don't know you.
I am Lisa, I was born in Padova and live in Abano Terme.
What is your role, and which are your main duties?
 I am the housekeeper, and am responsible for making sure Guests are always welcomed to high quality environments in which to spend their stay. 
 Every part of the hotel, from rooms to the common areas, are subject to very precise quality standards and very strict hygiene standards that allow for a safe, superb stay. 
 For this to happen, it is important to organize everything perfectly: we want our guests to enjoy maximum comfort.  
 I also strongly believe in teamwork, so I like to create synergy between my colleagues ("my girls") and staff from the various other departments at the hotel. 
How long have you worked at Tritone?
 I have worked at Hotel Tritone for about 20 years.During this time I have seen the hotel evolve in phases that were created and designed with class and foresight by our General Manager Walter Poli.
How did you get to Hotel Tritone, what studies did you complete and how do you update yourself?
After undertaking artistic studies in Padova, I worked at other hotels  before settling at Tritone. I update myself on everything related to my work, so I have taken all the housekeeping courses. I also attended courses on safety and rescue, firefighting, and those relating to the current health emergency.
What do you like most about your work?
It gives me great satisfaction to do my job and I do it with love and a sense of responsibility. In particular, I am pleased to be able to satisfy every customer's requests so that their preferences are met during their stay. 
 Among my activities at work, I really like creating compositions of fruit and flowers. I am also very happy during the Christmas holiday season because I really like taking care of the decorations.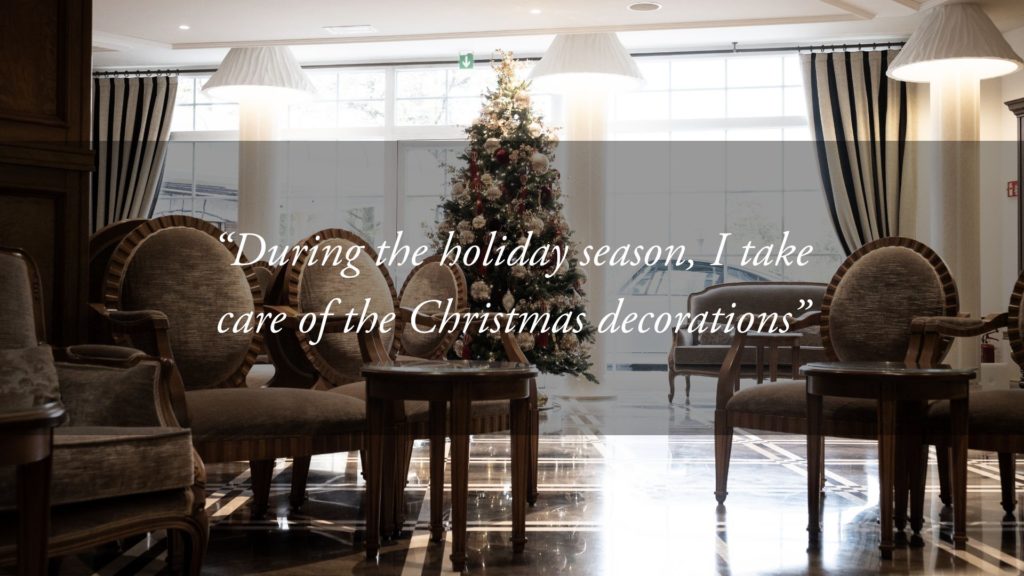 Many people tell me that I have a good photographic eye so, when I have time, I love taking pictures for the Hotel Tritone social media accounts. 
Finally, it makes me happy to see that guests recognize me when they return.
Among your duties and activities, what are the details that make the guests' experience special?
 I always recognize regular guests, and remember everything they want to find on their arrival or during their stay, such as the type of blankets they like. On the other hand, I always ask new guests what their preferences are for the entire duration of their stay. My job consists of entering into a guest's personal space, into what is their temporary home – the hotel room – and it is a great responsibility.
If you had to describe Triton in one word, what would it be?
A luxurious stay that absolutely must be experienced. Hotel Tritone makes you fall in love: it is like the most beautiful guy in the room, the one everyone goes mad for.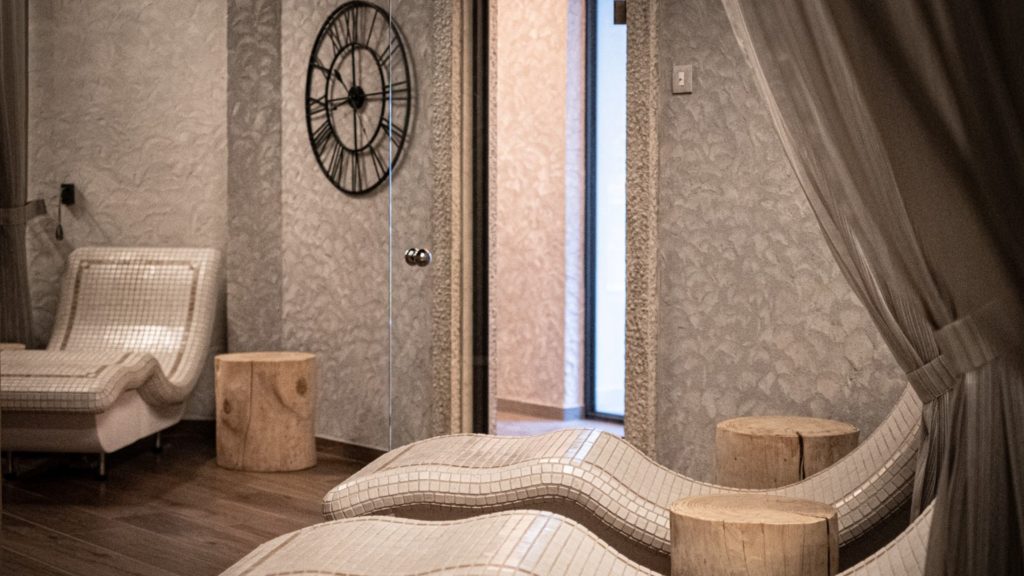 What do you like doing in your free time?
In my free time I take care of my house and garden. My greatest passion is  painting  and my favourite artist is Van Gogh. I love to paint with the oil on canvas technique and I often enjoy reproducing Van Gogh's paintings. I also love being a grandmother and spending as much time as possible with my  10 year old granddaughter.
If one day you were a guest at the Tritone, which service / treatment would you try first?
I would definitely spend a weekend in the Royal Garden Suite to enjoy the splendid Jacuzzi on the terrace.
To book your stay at Hotel Tritone, you can write here or call (+39) 049 8668099