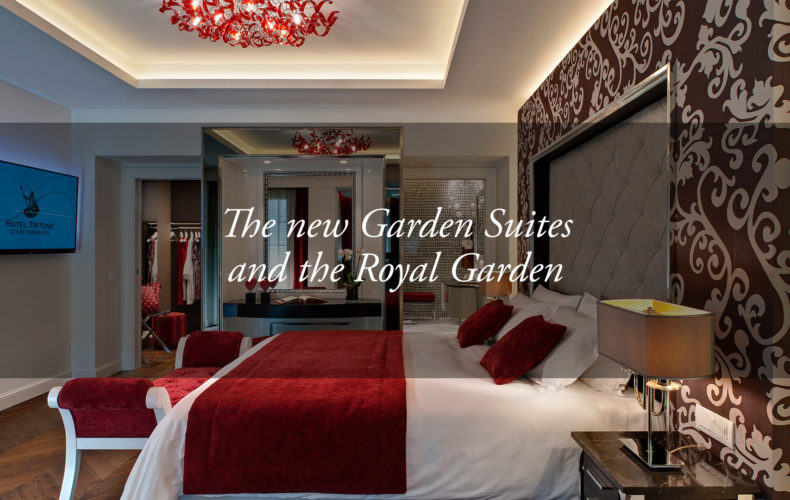 The Garden Suites of Hotel Tritone, a paradise in the heart of Abano Terme
Posted by

16 December 2019
Upon arrival at our Hotel in Abano Terme, each guest is welcomed like royalty.
Director Walter Poli has set an inspired, outstanding level of service and staff commitment. Impeccable, exemplary hospitality. Everyone can enjoy fabulous experiences in an oasis of serenity and peace.
In 2020 Hotel Tritone will receive 5 stars, an affirmation of its natural commitment to increasingly excellent standards.   It is known that the heart lingers and retains the memory of experiences that have touched it profoundly; such experiences reach beyond the routine business of everyday life. And this is why, in wanting to transcend the limits of habit and expectation once again, the Director had a strong desire for the new Suites to be built.
For information on the new suites, and to book, write to us here or call (+39)  049 8668099.
The Garden Suites: shining stars in the luminous Tritone sky
"One's destination is never a place, but a new way of seeing things."
(Henry Miller)
The new suites were creatively designed and built with one goal: to provide an unforgettable experience. Designed to give rest, the hotel room concept has been partly renewed for guests to enjoy a uniquely memorable time in a truly special place.   The suites are close to the outdoor pool, which is framed by a well-kept garden. The suite area is located in a newly built wing of the hotel, above the  Arquà Petrarca SPA.  An intimate, exclusive zone that is sheltered from the hotel's busiest parts, the suite area is still easily accessible.
Each of the quiet, private suites offers unique benefits and each is decorated in its own distinctive colours. Guests can therefore choose the atmosphere that best suits them, a place in which to have their own living area and enjoy peace.
GARDEN SUITE SPA
The Garden Suite SPA is perfect for those seeking the joy of relaxation. Golden yellow in colour, the spa has a wonderful  infrared cabin for two people, for the exclusive use of Suite guests.   The spa also offers dry heat baths for a relaxing sensation of well-being that is similar to that experienced when sun tanning. A  golden gift,  like an autumn sunset, which colours blissful days of peace and rest.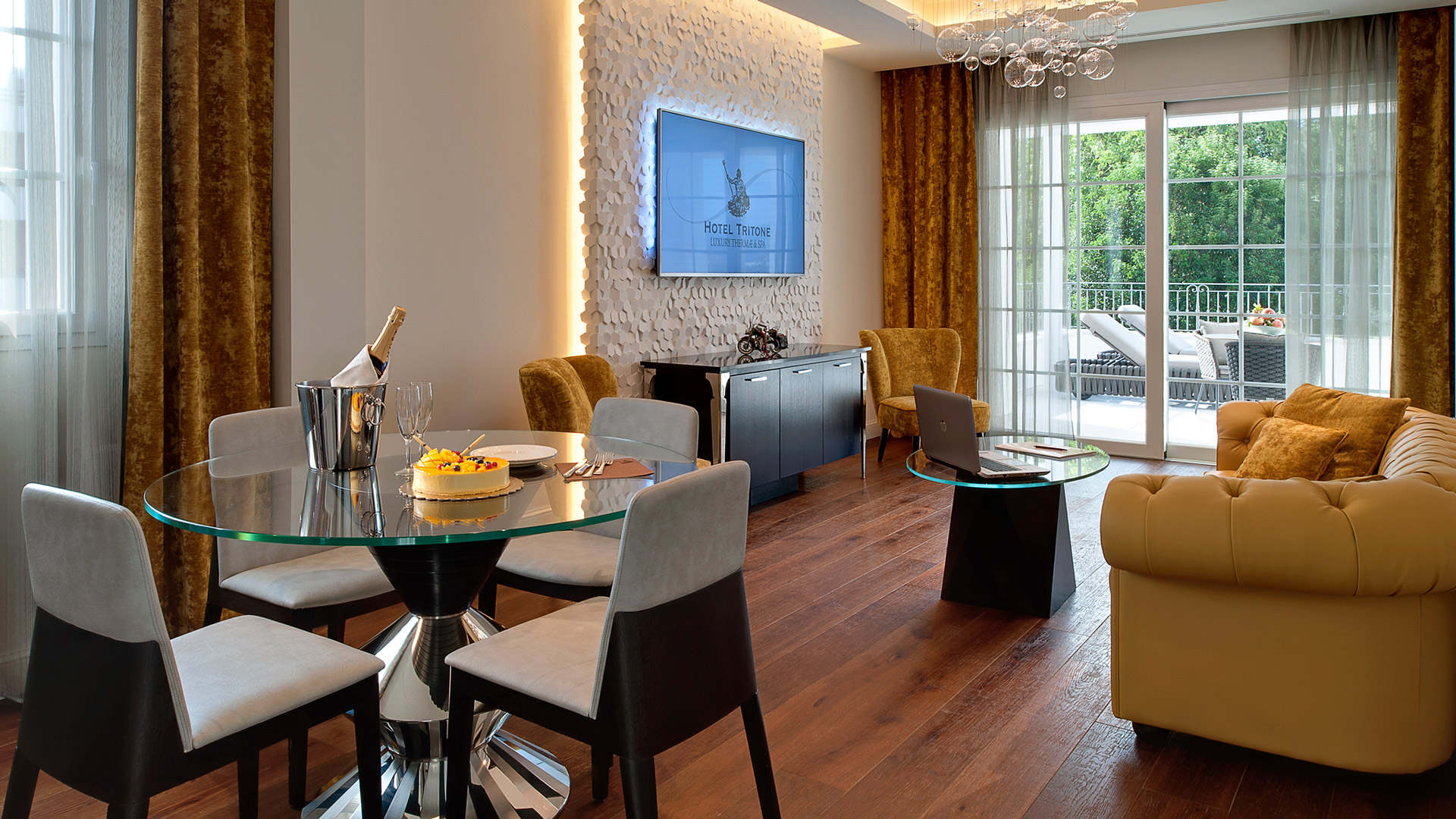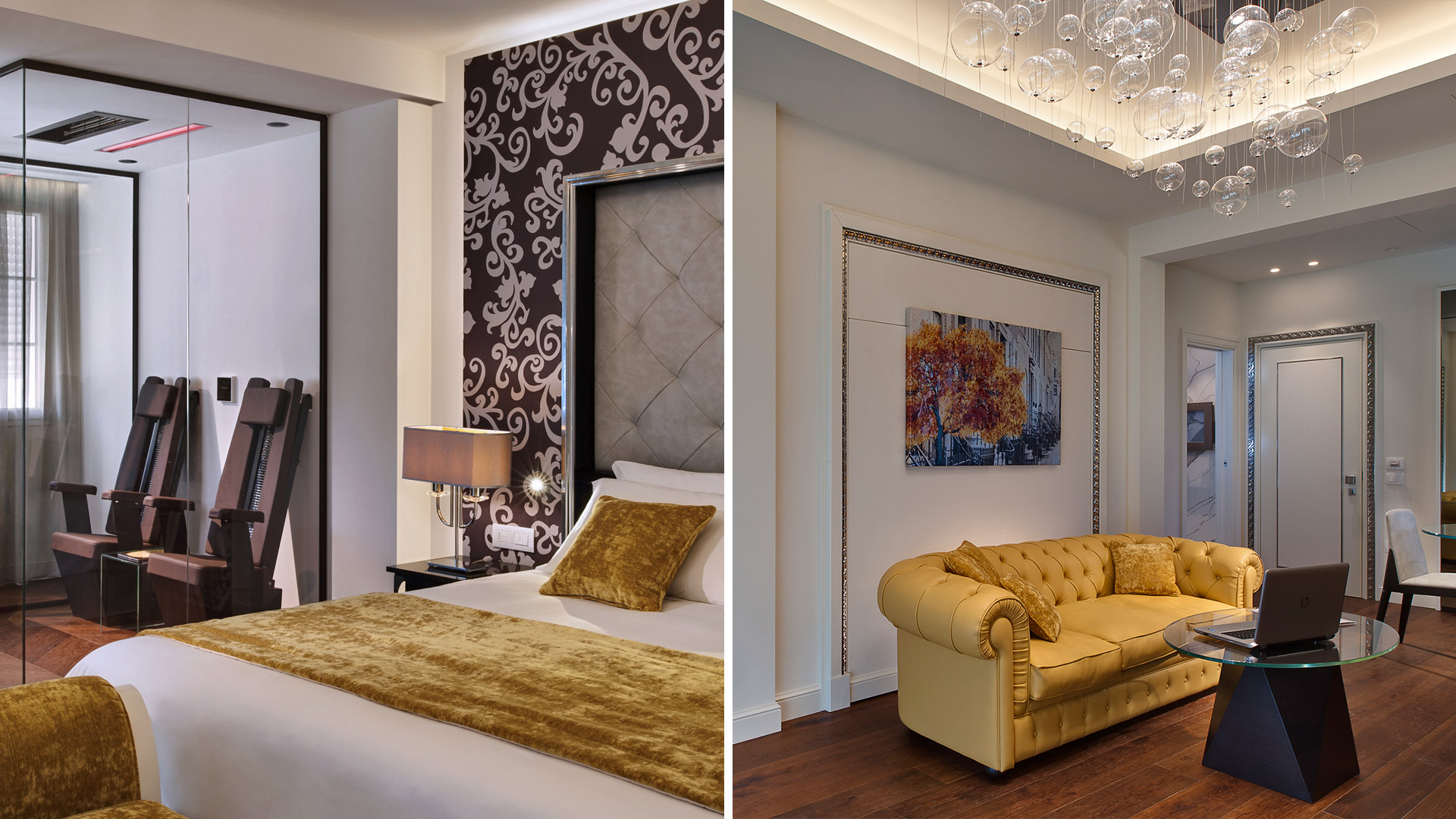 GARDEN SUITE FITNESS
The Garden Suite Fitness area is for reviving body and soul; decorated in purple, this is a place in which to reach for new levels of vitality and energy.    Technogym features provide an exclusive option for restorative activity. The indoor area has  exercise bikes  and  Personal  Kinesis  for rediscovering and improving strength, coordination and flexibility, control of posture and breathing.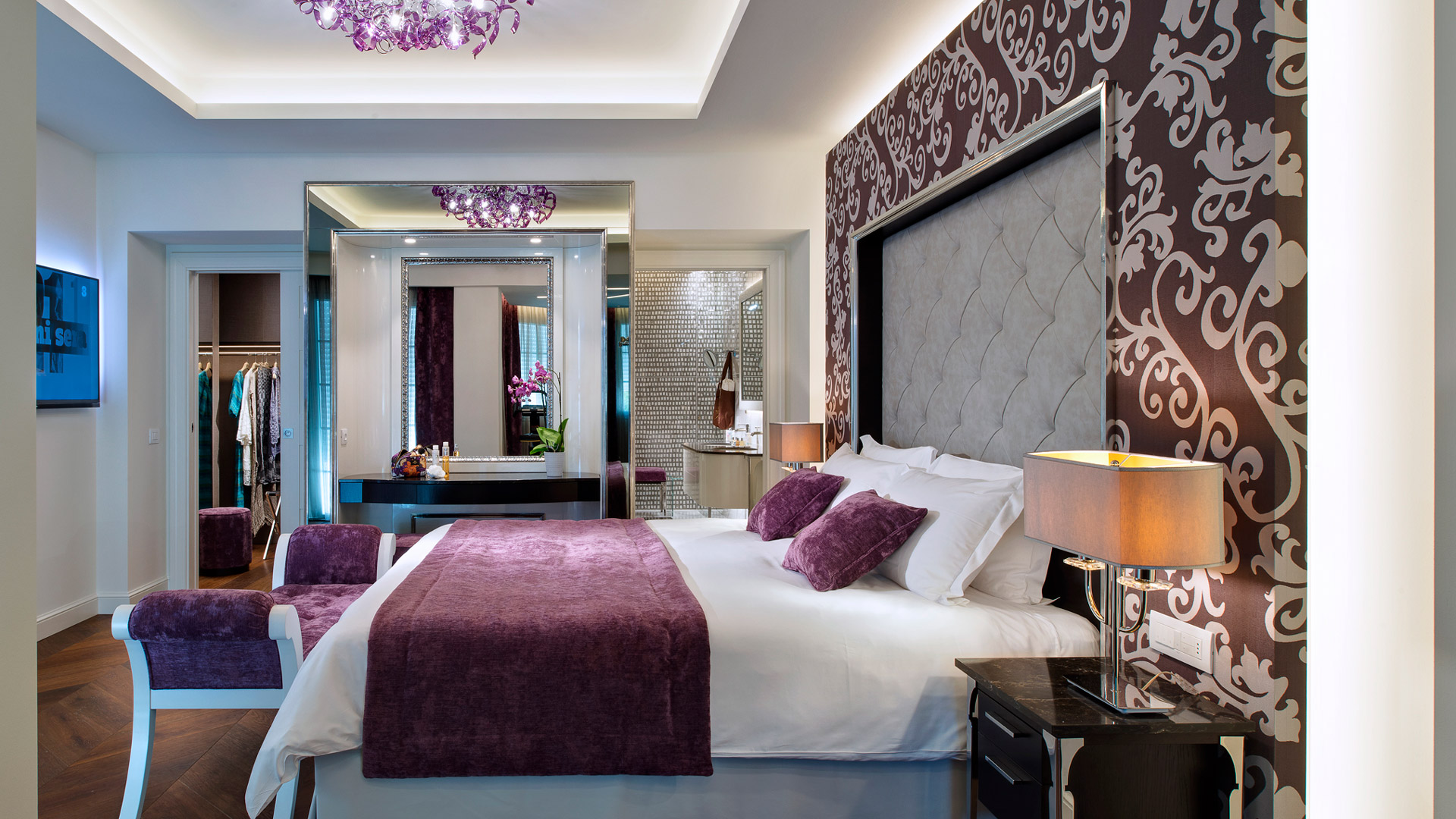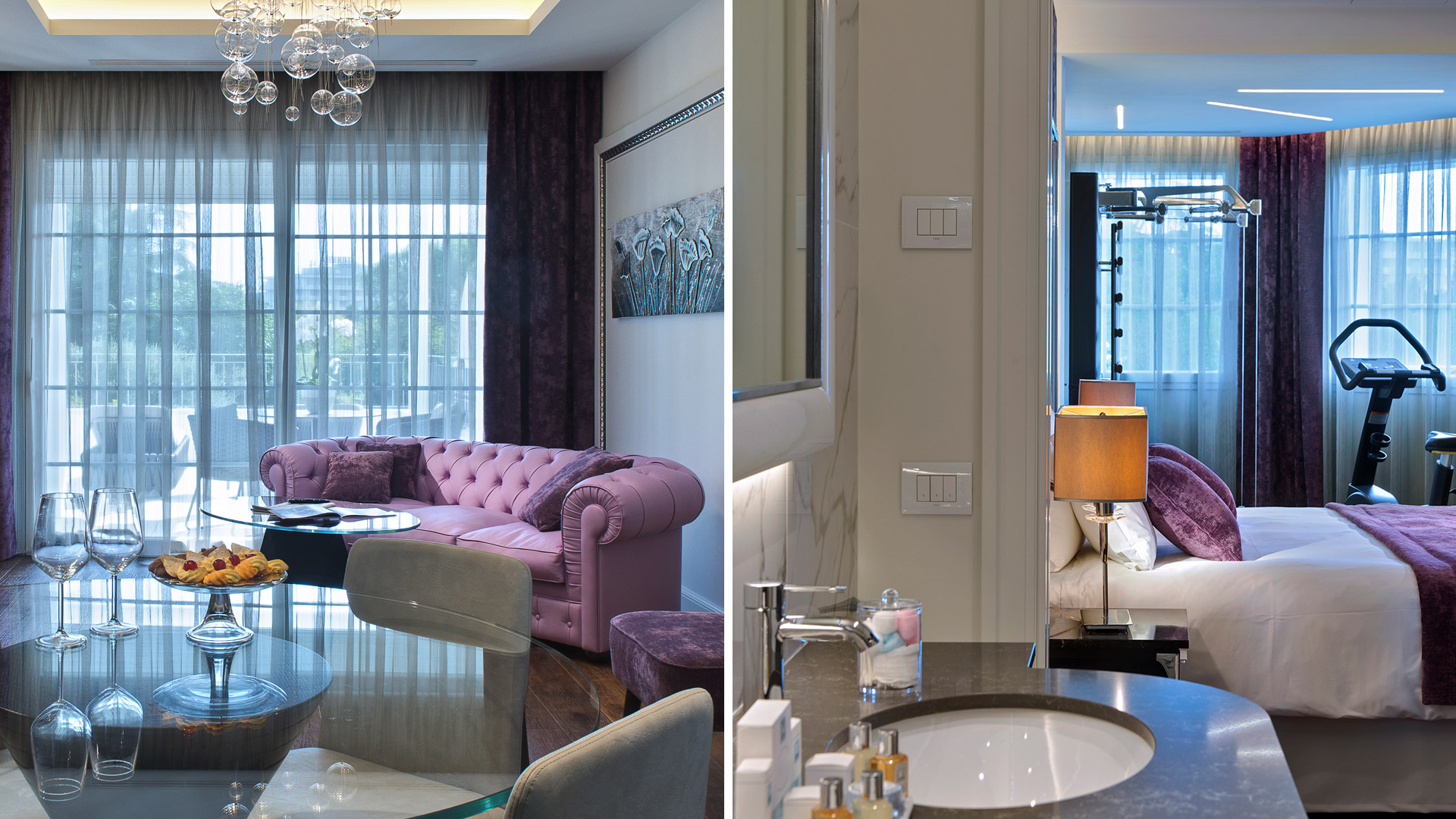 GARDEN SUITE HYDRO
Immerse yourself in a glorious  couple's spa  in the bedroom. Choose Garden Suite Hydro and let yourself be pampered by wonderful sensations and feelings.  Evocative of sea breeze,  it quiets your thoughts and opens your senses to rest. Close your eyes and almost feel the salty air and hear the roar of the waves of a tropical ocean, like a castaway who happens to arrive on a lush volcanic island.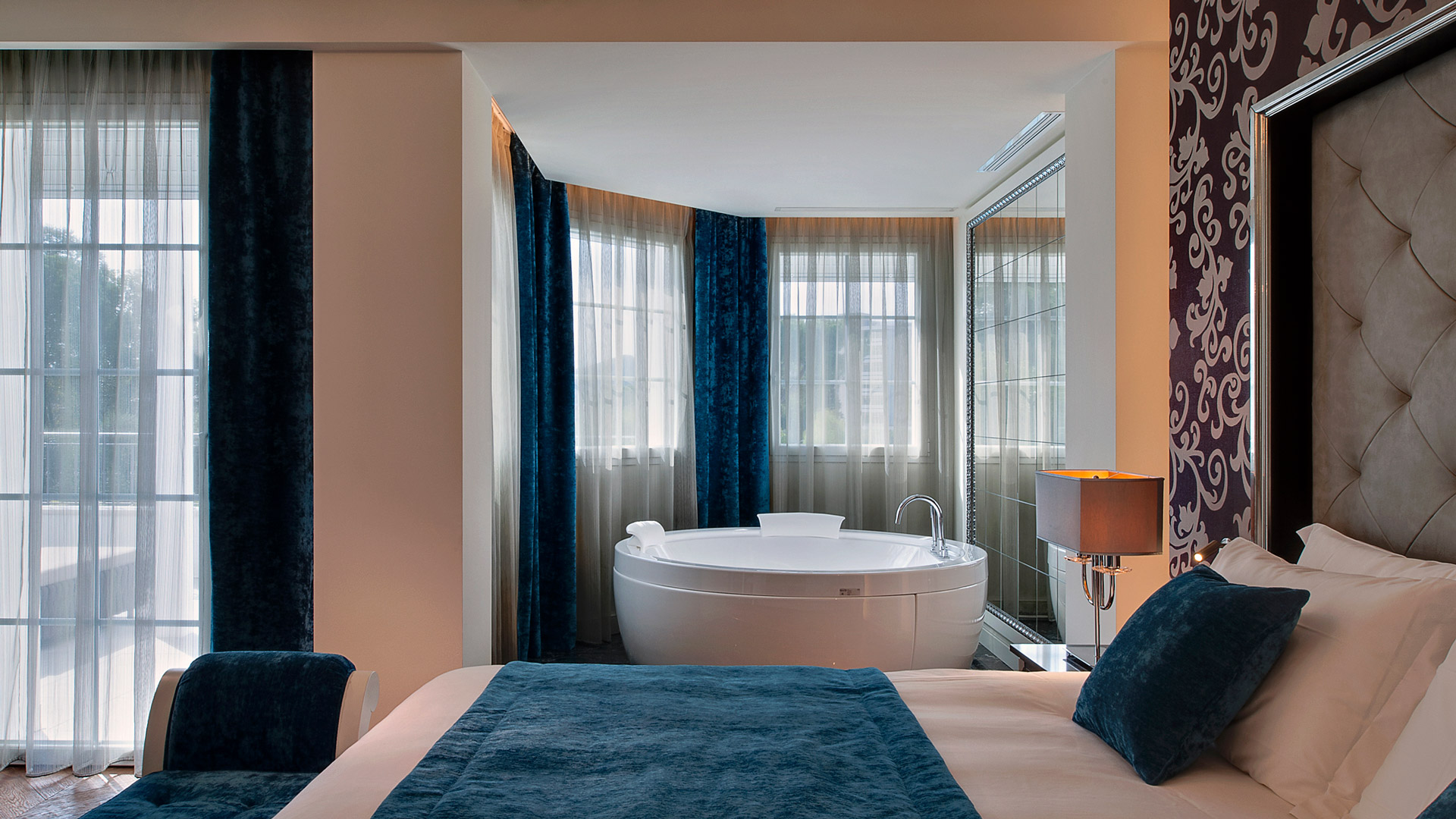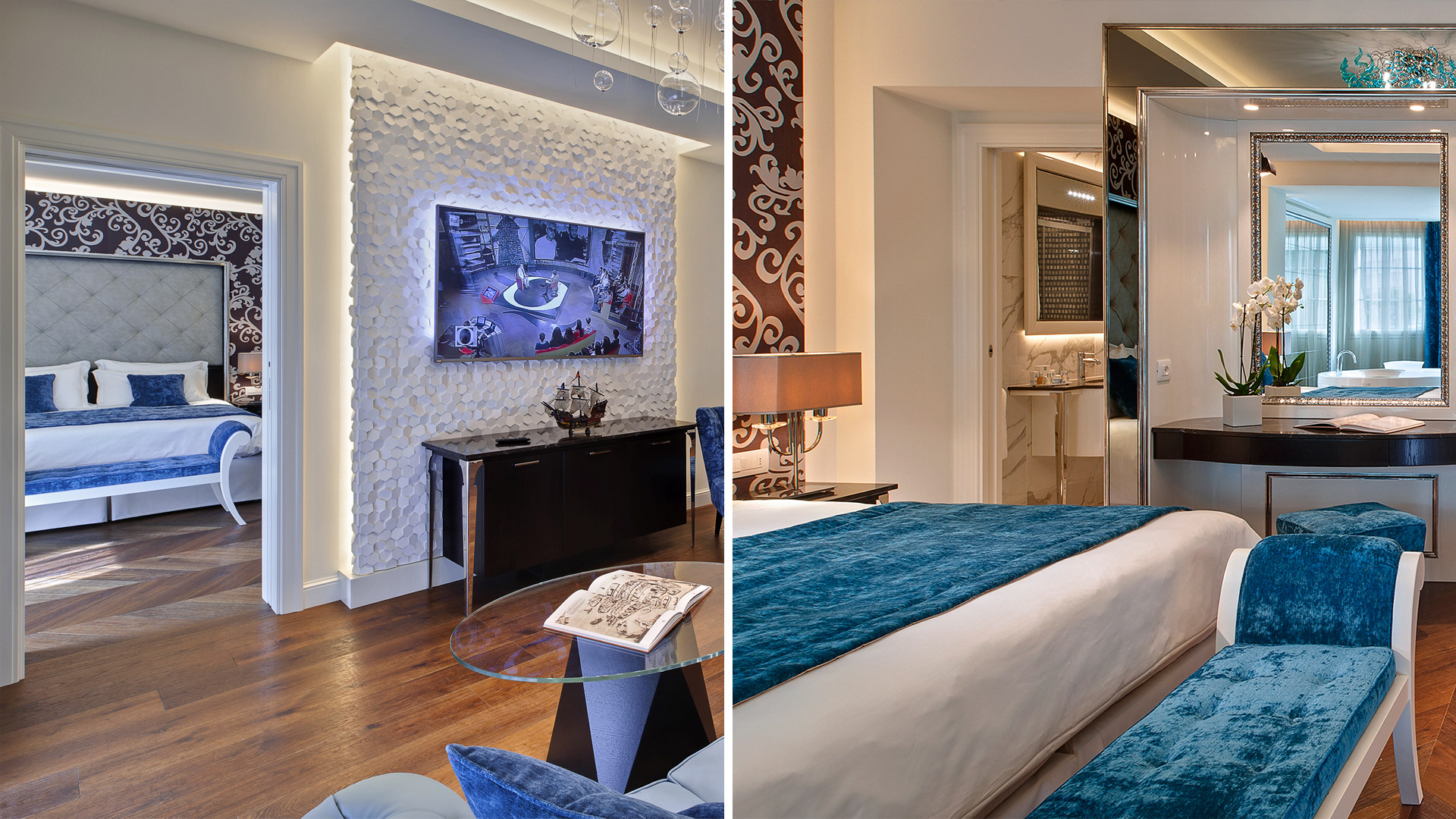 ROYAL GARDEN SUITE, the new Hotel Tritone flagship
Coco Chanel said "luxury is the opposite of vulgarity." Hotel Tritone takes this philosophy to heart, as the Director says:
"Every day we offer our guests quality luxury that is elegant and rich in services, without ostentation."
The Royal Garden Suite is the crown jewel of the Hotel's new luxury area: it is larger than the other Garden Suites and  was created to amaze and excite the senses. The entrance, living area and bedroom display passionate vermilion against a background of white.  The indoor fitness area is equipped with a treadmill and an exercise bike. The real  coup de theatre  is the panoramic terrace where, in addition to enjoying the splendid view of the garden, the guest can relax in the  private sauna  or be immersed in the exclusive outdoor whirlpool bath.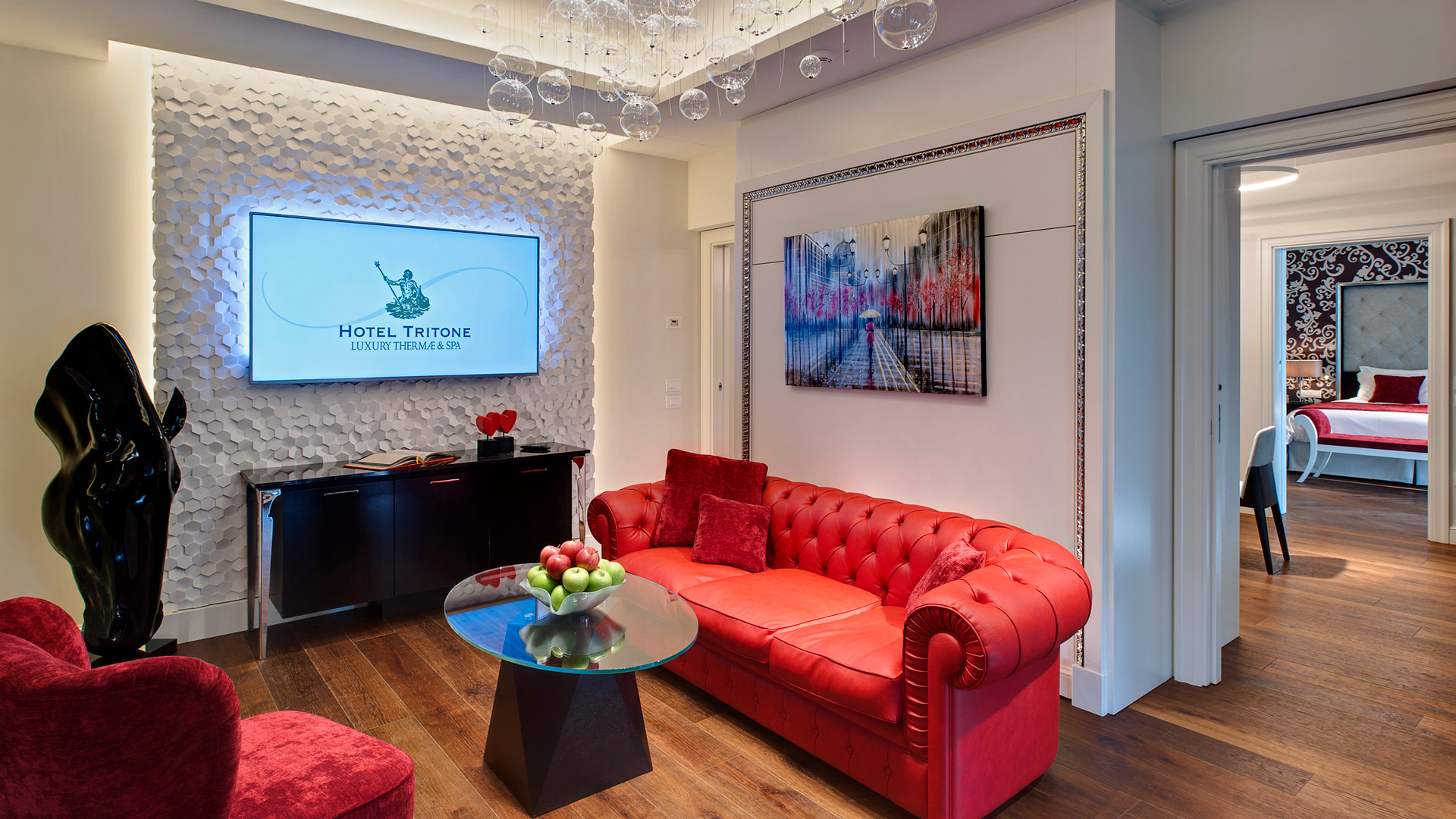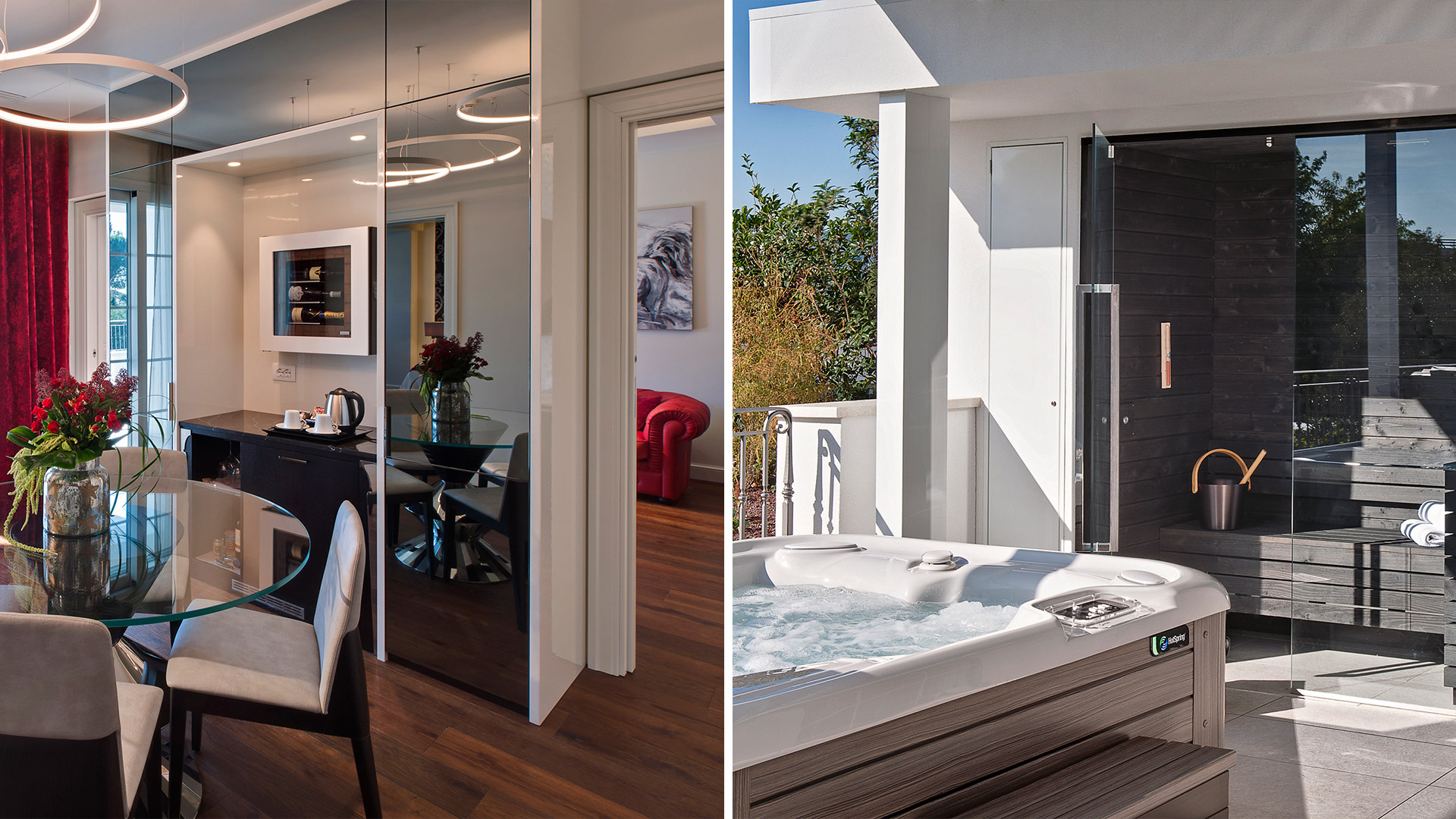 As promised, novelties will continue to arrive. Desiring to always offer the best, Hotel Tritone is  renovating all its other rooms as well: just choose your favourite room and let yourself be pampered at Hotel Tritone in Abano Terme.
All Garden Suites come with exclusive services. For more information, or for reservations, the staff of Hotel Tritone can be reached  by writing here  or by calling (+39)  049 8668099.