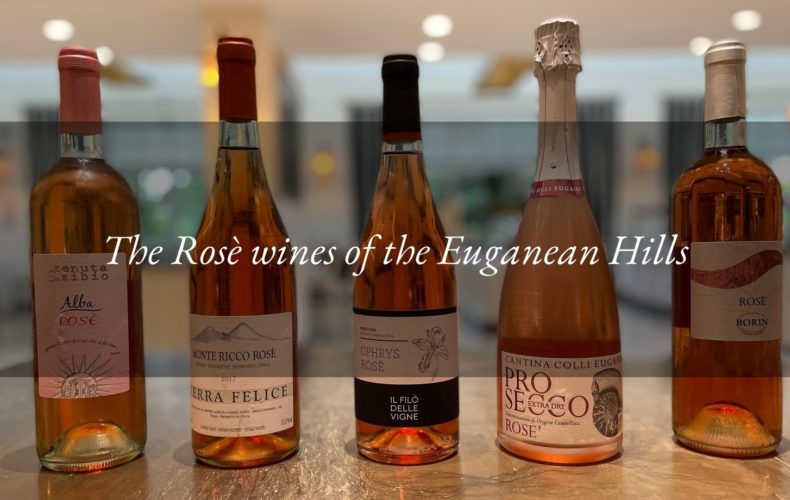 Rosé wines from the Euganean Hills: fine labels to taste at the Hotel Tritone
Posted by

21 September 2021
The wine cellar at Hotel Tritone is a treasure chest of priceless jewels. Inside this place are kept  excellent vintages and special wines from carefully selected wineries:  our sommelier takes great care in deciding which ones to recommend to our guests.
THE HOTEL TRITONE WINE LIST: A GREAT MAP OF TASTE
The shelves of our cellar hold the labels indicated in the Wine List, a large map of taste that allows us to travel along the peninsula and go abroad as well. 
Listed in order, there are products from all the regions of  Italy –  obviously headed by  Veneto,  land of DOC and DOCG vines.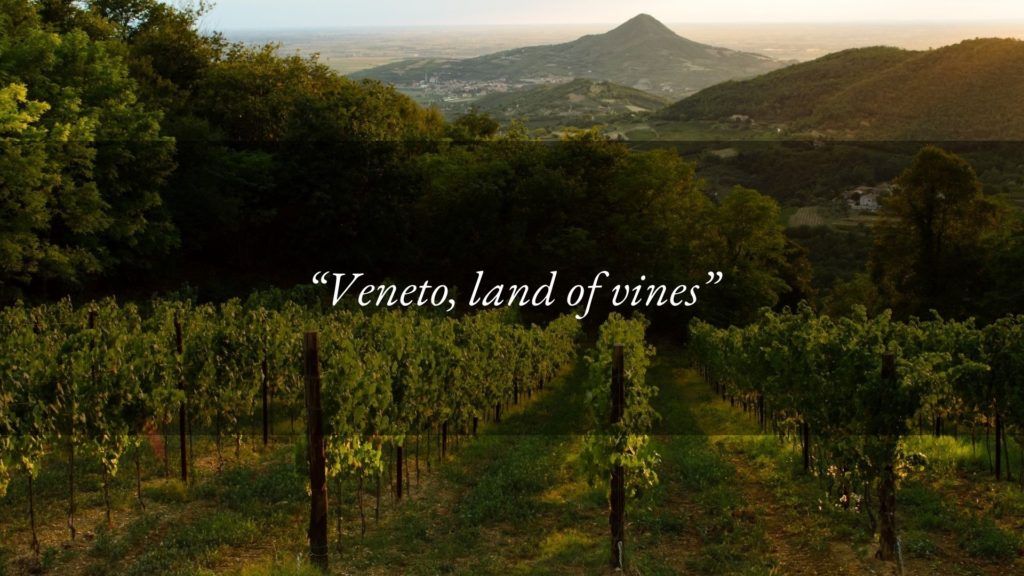 Furthermore, you will find labels from our diners' most loved wine countries:  France,   Germany  and  Austria. 
So, with the  Wine List  in hand, our Hotel Guests will be able to journey among the aromas and flavours of different territories, discovering the countless combinations of vines, grapes, terroir, and winemaking methods. 
Like a modern guide, the sommelier will be happy to accompany each of you on the journey of taste that most intrigues you in that moment. 
THE STARTING POINT ON THE MAP: THE ROSÉ WINES OF THE EUGANEAN HILLS
To help you prepare, this article explores the large Map of the Wine List: we begin with the  Euganean Hills, the territory closest to us.  In particular, we explore this region's "freshest" light and summery wines: the rosé wines.
Once considered a "half wine", the rosé has now conquered the place it deserves alongside the most renowned red and white wines. It is able to satisfy all palates precisely because it is  structured but not very demanding at the same time; it is sparkling to the right degree; it is light, especially in summer.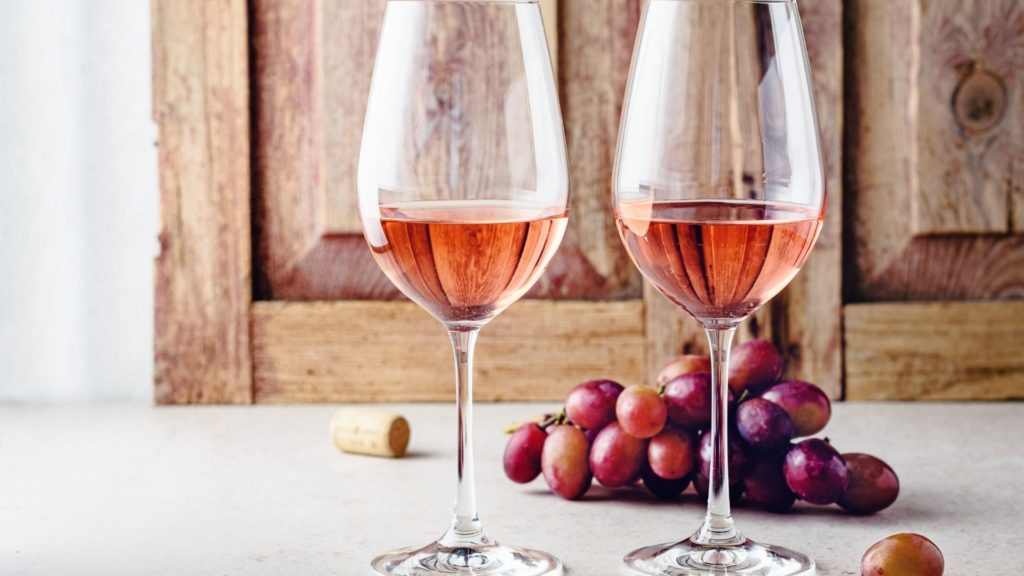 Rosé nuances in the "vineyards of the Doges"
The rosé wines from the Euganean Hills selected by our sommelier come from the area that in the past was known as the vineyard of the Doges;  vineyards were cultivated in the volcanic soils of the Euganean Hills.  There are about 20 grape vine varieties, planted with the aim of creating exceptional wines that reflect the peculiar and unique characteristics of this terroir. This is where the rosé wines we present below come from.
Alba Rosé IGT, San Zibio Cellar
Made with the raboso grape, which is characterized by its pale pink colour with orange reflections, this wine is special for its  minerality.  It is a peculiarity that whets the appetite and renders it suitable for any meal and any occasion. It goes well with light dishes based on fish, meat and cheeses.
Rosato Veneto IGT (Sparkling), Borin Winery
The adjective " nice "  was chosen by our sommelier to describe this wine, produced from Marzemine grapes. Its  bubbles  are delicate compared to those of a prosecco or the classic Serprino of the Euganean Hills. However, it is an undemanding, summery wine that is perfect with the light dishes already described above.
Ophrys Rosè IGT, Il Filò delle Vigne Winery
This rosé is a table wine made from Merlot grapes, structured but soft, ideal for  demanding palates.  It is also produced by a small winery that uses  rare grapes  which are safeguarded by the managing body in charge. This wine pairs well with tasty white meats, and refined fish and fried dishes.
Monte Ricco Rosè IGT 2017, Terra Felice Winery
Our sommelier defines it as a " wine in a tuxedo: " it is not a comfortable wine to taste. Produced with Pinot Noir grapes, it is characterized by  metallic, ferrous and intense aromas.  Structured as it is, this wine goes well with elaborate dishes such as Venetian liver, roast, rabbit in fricassee and fish soup.
Prosecco Rosè DOC, Cantina dei Colli Euganei
A  novelty  on the menu and on the Veneto landscape is this extra dry DOC Prosecco, produced from a single harvest from a 10-hectare vineyard that grows in a favourable position. It is a  quiet  wine, suitable for a toast at any time or for a summer aperitif.
RECIPE OF THE MONTH: AMBERJACK EMBRACES AUTUMN. 
To conclude, we offer you our Chef's "Amberjack embraces Autumn" recipe: a dish that goes well with the rosé wines of the Euganean Hills.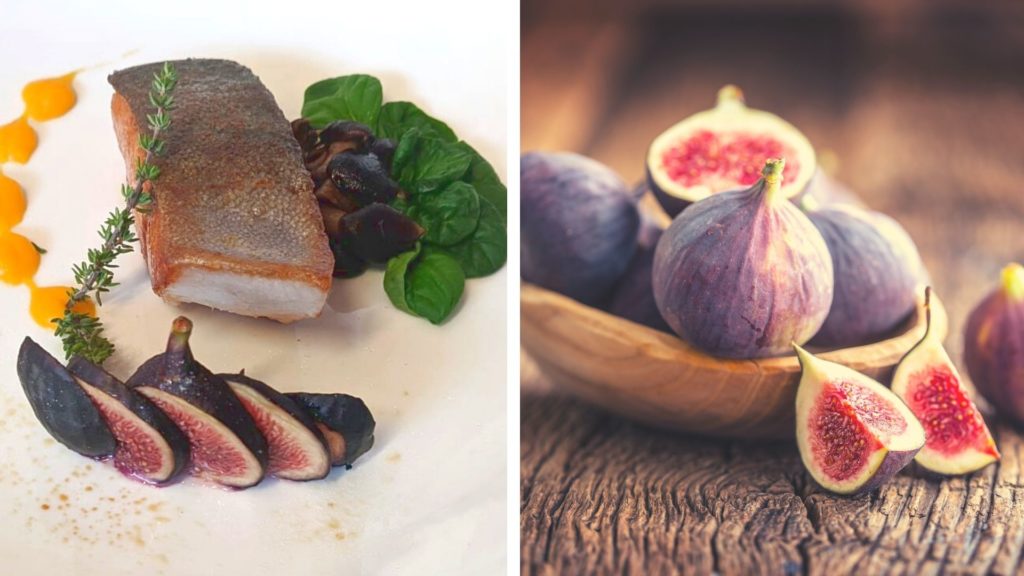 INGREDIENTS
150 grams of amberjack

100 grams of pioppini mushrooms

50 grams of fresh baby spinach

50 grams of figs

200 grams of Mantovana pumpkin

A few sprigs of thyme

One chopped shallot

Salt to taste

Extra virgin olive oil

A clove of garlic

Chopped parsley to taste
METHOD
In a pan, sear the  pioppini,  drain and sauté them with a clove of poached garlic. Adjust to taste and add a pinch of chopped parsley.
Blanch the  baby spinach leaves  very quickly in boiling, lightly salted water, drain and immerse the leaves in water and ice to keep their colour bright. After drying the spinach leaves, sauté them in a pan with a drizzle of extra virgin olive oil and a pinch of salt.
Clean and dice the  pumpkin.  Put the chopped shallot in a saucepan and simmer with the oil and a drop of water. Add the pumpkin cubes and a drop of vegetable broth and cook. Season with salt and then emulsify the pumpkin until a delicate, glossy cream is obtained.
Salt the  amberjack fillet. Heat a non-stick pan, add a drizzle of extra virgin olive oil, a few sprigs of thyme and the slices of fig, and start cooking the fish: first on the skin side and then on the pulp. This enables delicate cooking of the fillet and the qualities of the fish remain unaltered.
Once it's ready,  serve  the amberjack fillet with the baby spinach, the sautéed pioppini, a few slices of caramelized fig, and the drops of Mantovana pumpkin. Finally, decorate with a sprig of thyme.
 To taste the wines from our cellar and book your next stay at Hotel Tritone, you can write  here  or call (+39) 049 8668099.