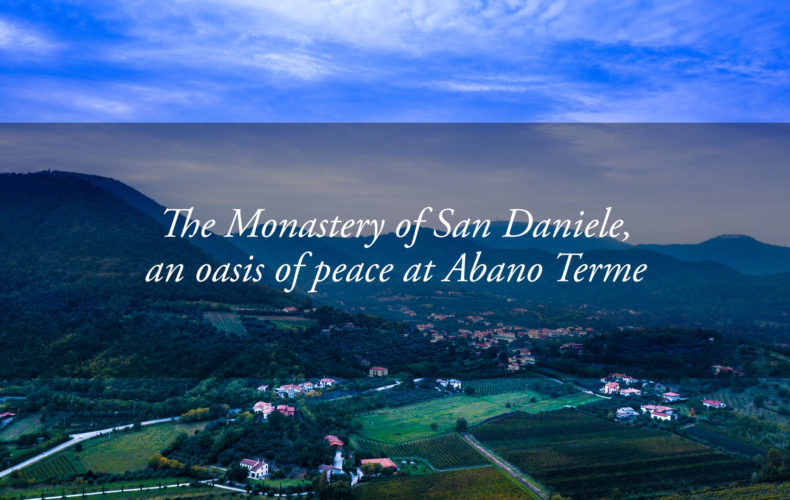 The Monastery of San Daniele, pearl of the Euganean Hills
Posted by

19 March 2019
Abano Terme is among the most important and famous spas in Europe. Known in the era of the Roman Empire, it is an even more attractive destination because of its location in the fabulous Euganean Hills. Here there is a regional park that is rich in splendid paths and landscapes, as well as small jewels for lovers of history and culture.   One of these jewels is  the ancient Monastery of San Daniele
For those who want to enjoy somewhere that is different, or who simply want to spend a few hours of peace and relaxation, a visit to this Monastery is ideal for discovering  fascinating history  and its hidden treasures.
For information and advice on what to see at Abano Terme and its surroundings, you can  write us here  or call (+39)  049 8668099 .
The history of the Monastery over the centuries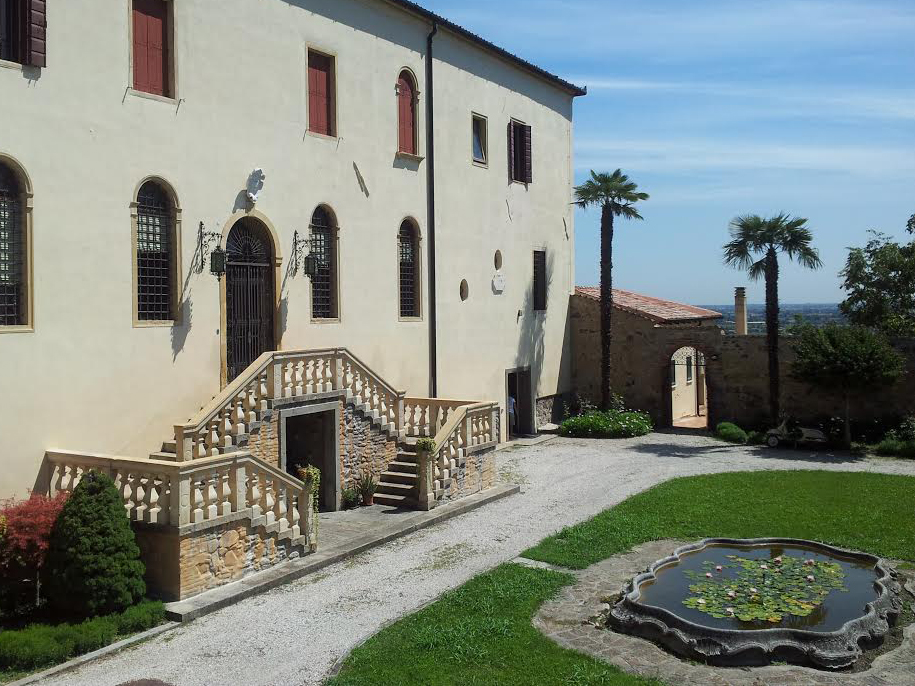 The Monastery of San Daniele was built on hill of the same name, in memory of the Holy Martyr, towards the end of the 11th Century. At that time the monks contributed significantly to the reclamation of land, which was made cultivable for wheat and fruit.
In the 16th century the Monastery was demolished and rebuilt according to the criteria and taste of the time. It later flourished again, thanks to structural reforms. These included the restoration and construction of embellishment projects such as  the church designed by Palladian architect Francesco Muttoni.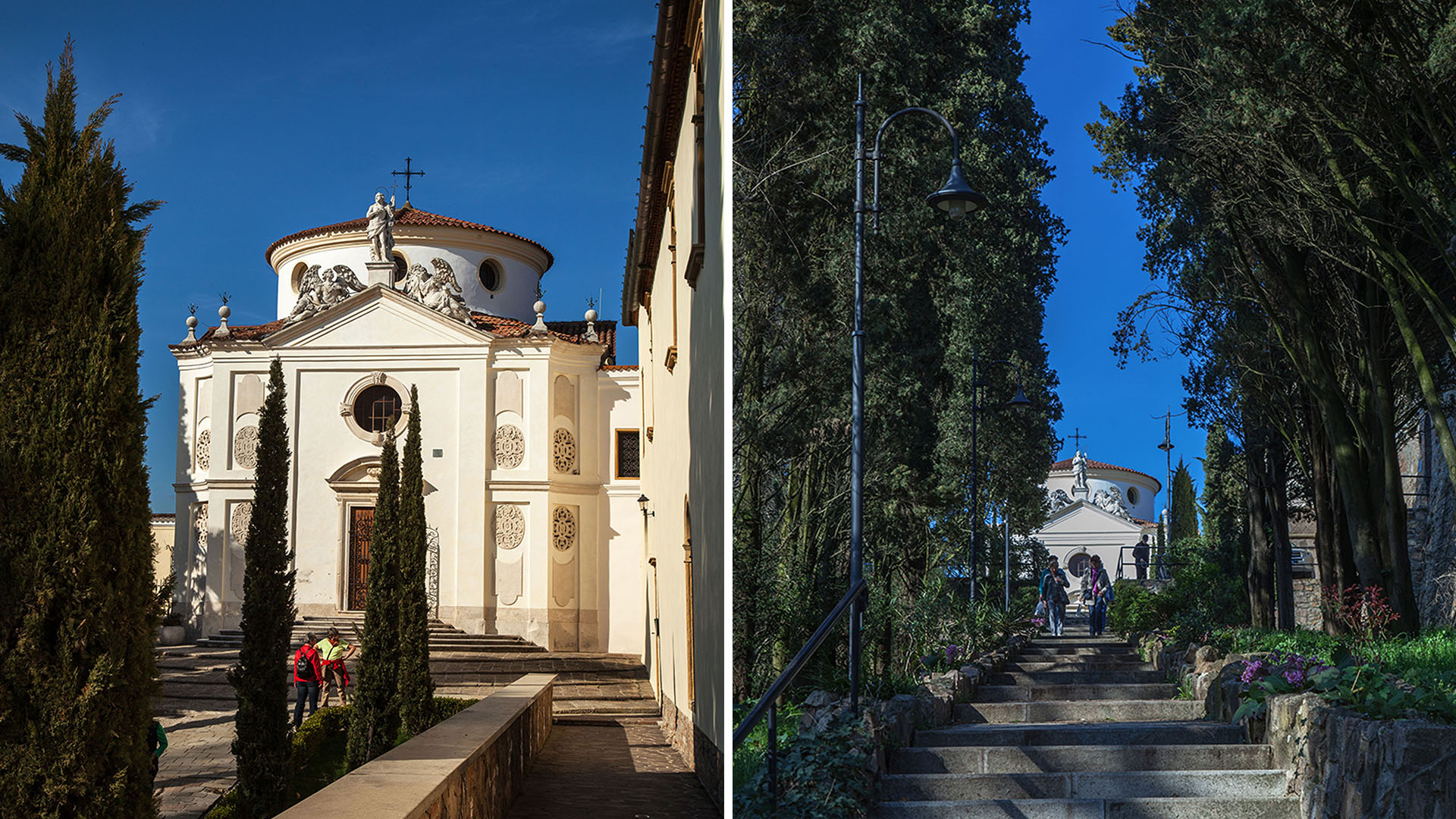 At the end of the 18th century the building became a private villa, and remained as such until Benedictine nuns settled there in 1948.
From the church to the Belvedere, this is an oasis dedicated to those seeking peace.
The church will welcome you at the end of a short and pleasant climb up the steps to the hill . Inside, you can admire the paintings and the magnificent dome fresco or  give yourself to a moment of peace and stillness .
You can then go out to the garden and admire the view over the cities of Abano and Montegrotto,  one of the most lovely views in the Euganean Hills . On the Monastery's ground floor you can visit the rooms as they were when the building was a private Villa and used as a summer residence.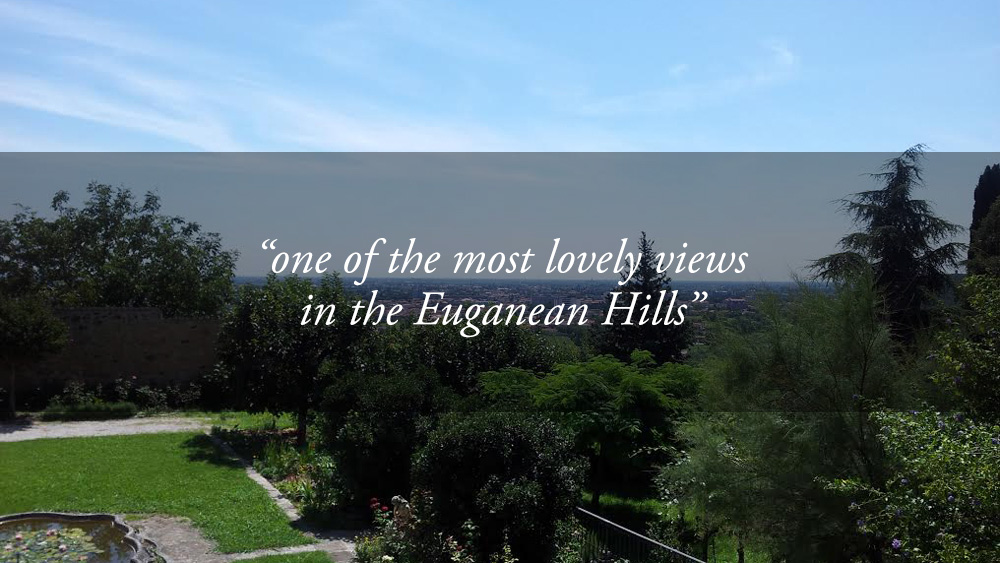 There is also something for those in search of natural products made in the area: the Monastery sales outlet offers many varieties of honey, herbal teas, body creams and more.
On the Monastery website  you will find many other stories and interesting information about this pleasant destination: the place is full of surprises that will cheer you up, leaving you with wonderful memories.
Our staff is at your disposal for booking tours and excursions in the beautiful Euganean Hills Regional Park. For information and advice, you can  write us here  or call (+39)  049 8668099 .