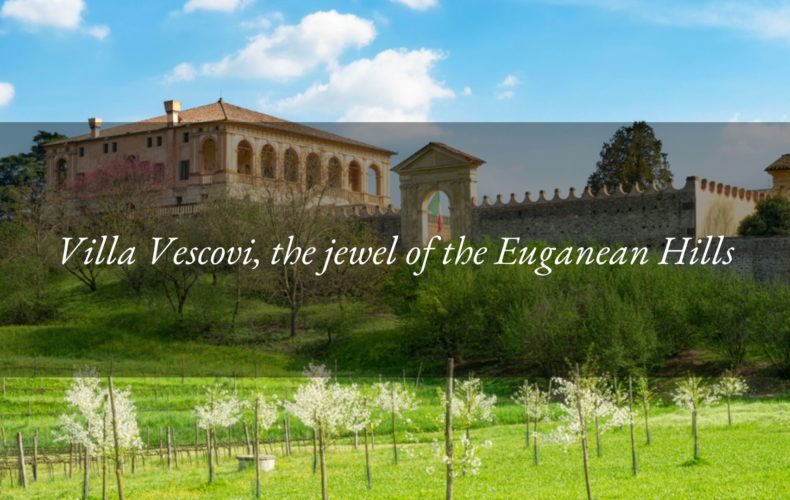 Villa Vescovi: a jewel set in the Euganean Hills
Posted by

25 July 2022
Despite having a precise date (the 16th century), Villa Vescovi is a timeless place. It seems, in fact, that this spectacular architectural landmark on the hill has been there since the dawn of time, just like the Euganean Hills, such is the perfection with which it has been integrated into the landscape.
Villa Vescovi is easily accessible from the Hotel Tritone: by car, it takes about 15 minutes, and by bike about half an hour. The villa is also one of the stops on the cycle tour of the Euganean Hills sanctuaries.
So a visit is recommended for guests who love history, art and nature, as the Villa houses fascinating surprises at every turn.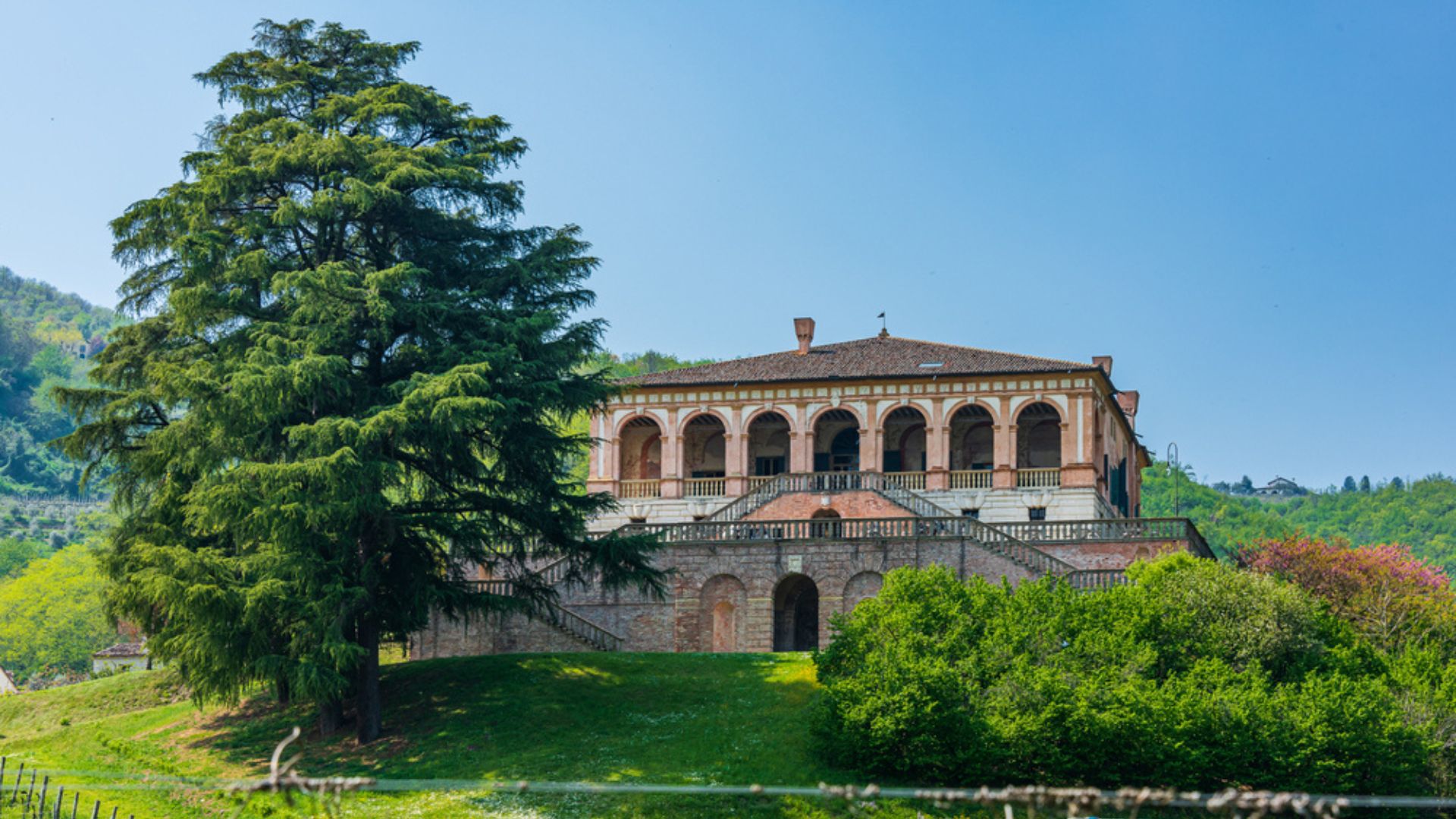 A MAGNIFICENT STORY OF THE PAST
The history of Villa Vescovi began in the early 16th century, when the nobleman Alvise Cornaro dal Vescovo di Padova, administrator to the Bishop of Padua, expressed the desire to create an intellectual circle here. The fruit of that desire is now a Renaissance villa, a square building on a high ashlar base with external loggias on three sides, a central opening modelled on ancient Roman villae, and a main entrance to the south. Falconetto, Andrea Villa and Giulio Romano are the authors of its architecture, steeped in hundreds of years of history that can be discovered during one of the frequent guided tours organised by the Fondo Ambiente Italiano (National Trust of Italy), today the owner of the Villa.
FRESCOES, DECORATIONS AND FURNISHING DETAILS: A DELIGHT FOR VISITORS
The loggias and interiors were entirely painted with frescoes by Flemish artist Lambert Sustris. Visitors will find themselves captivated by the details and stories told in the figurative works, which include mythological subjects, rural landscapes and ruined ancient buildings.
Besides the frescoes, one is pleasantly surprised by other details, such as the fine tapestry and antique furniture.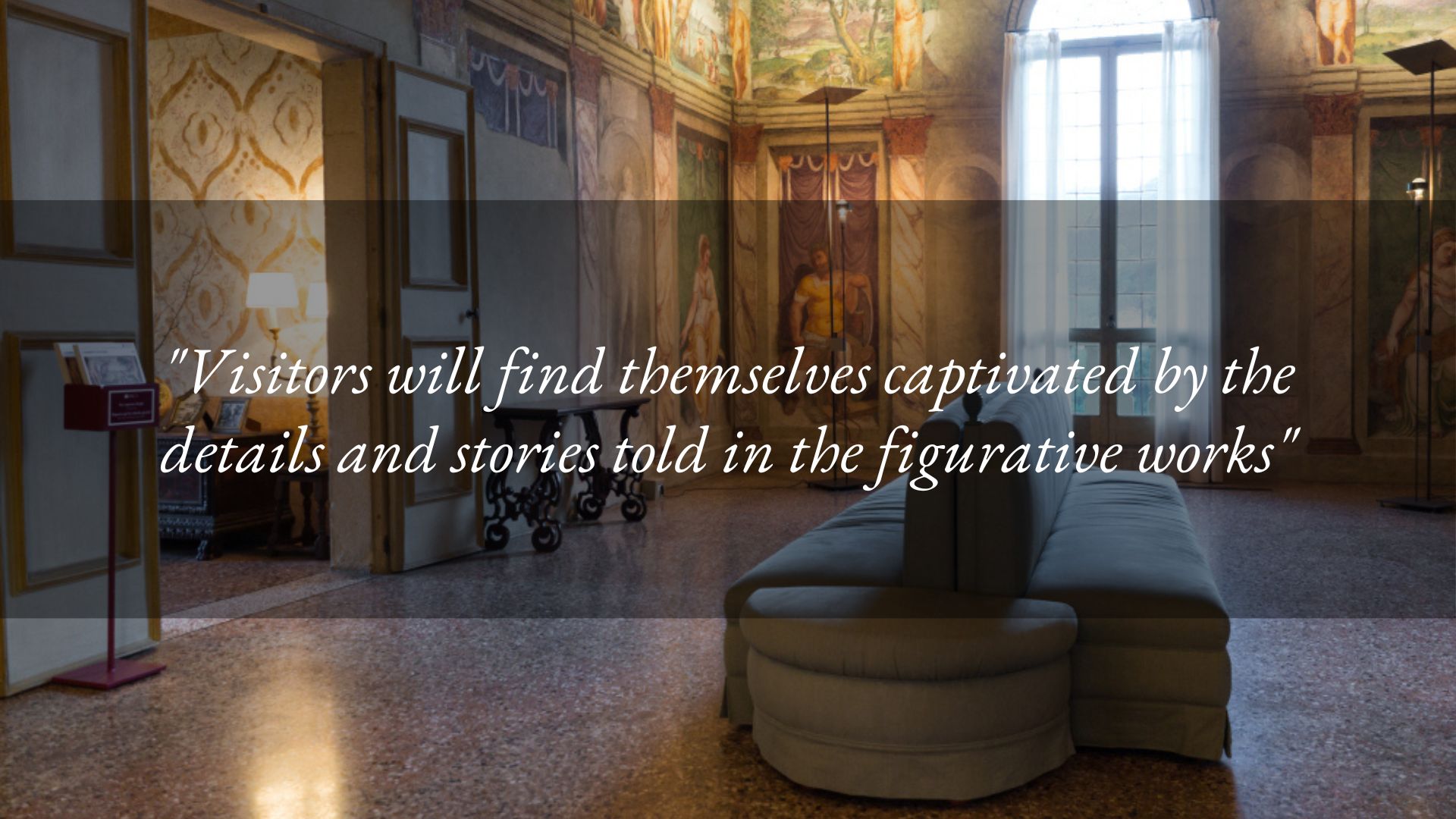 THE LUXURIANT LANDSCAPE, WHICH TURNS WINDOWS INTO PAINTINGS
From the viewpoint loggias, one's gaze rests on the gentle slopes of the Euganean Hills, an incomparable backdrop. In addition, the Villa is surrounded by shady gardens where you can stop for an exclusive picnic.
The outdoor areas are often the setting for unique events, such as aperitifs in the vineyards, musical performances and tastings of typical products.
In conclusion, we can safely say that Villa Vescovi is a must-visit destination for anyone wishing to immerse themselves in the beauty of the Euganean Hills, savouring Renaissance Veneto art and the history of the area. The staff of the Hotel Tritone are happy to give guests all the information they need about this enchanting place: from opening hours to scheduled events.
To book your next stay at the Hotel Tritone and visit Villa Vescovi, you can write to us here or call (+39) 049 8668099