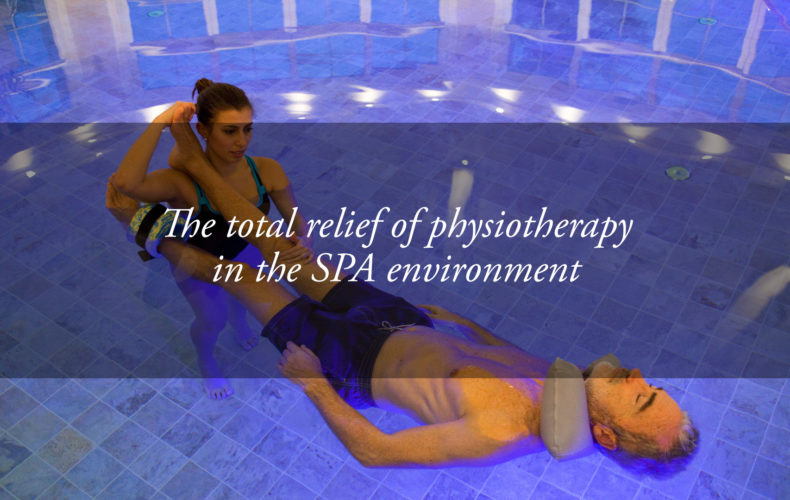 Physiotherapy and spa treatments, combining them to achieve maximum benefits
Posted by

17 September 2019
In the spa, rehabilitation is certainly the noblest of the arts; a course of physiotherapy in Abano Terme, while you indulge in the relaxation of a dream vacation, will bring excellent relief for the mind, body and spirit.
Many painful or debilitating conditions can be treated in the spa with superior effectiveness, combining the benefits of physiotherapy treatment with the well-being of the spa environment. Always, of course, relying on specialised and highly qualified personnel.
For information about our courses of physiotherapy, please email us here or call (+39) 049 8668099.
Spa physiotherapy courses: for whom are they recommended?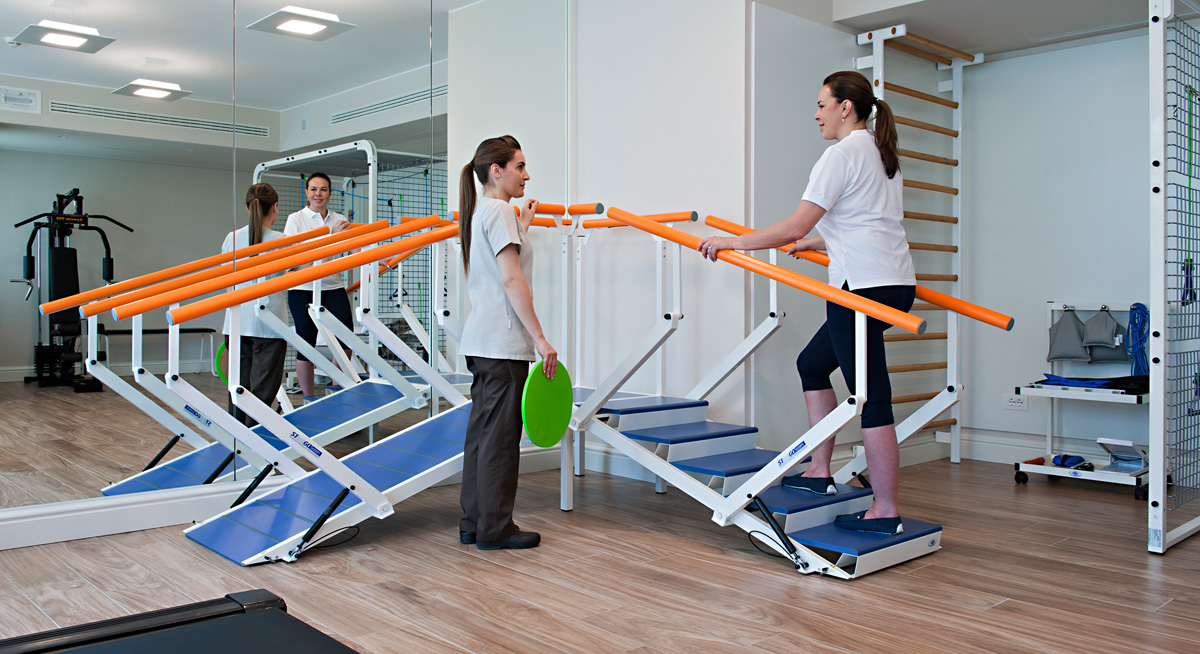 In everyday life, we very often assume incorrect positions, for example in the office chair or while driving our car. We may not realise it but, precisely for this reason, physiotherapy at the spa is recommended for everyone, in order to obtain better physical relief.
Anila, our spa manager, explains:
Many people like to do physiotherapy only in the water of the thermal baths. We recommend it highly, because being immersed in hot water makes us feel lighter and helps us with our movements and exercises.
This technique is called hydrokinesis therapy, specifically because it is carried out in water.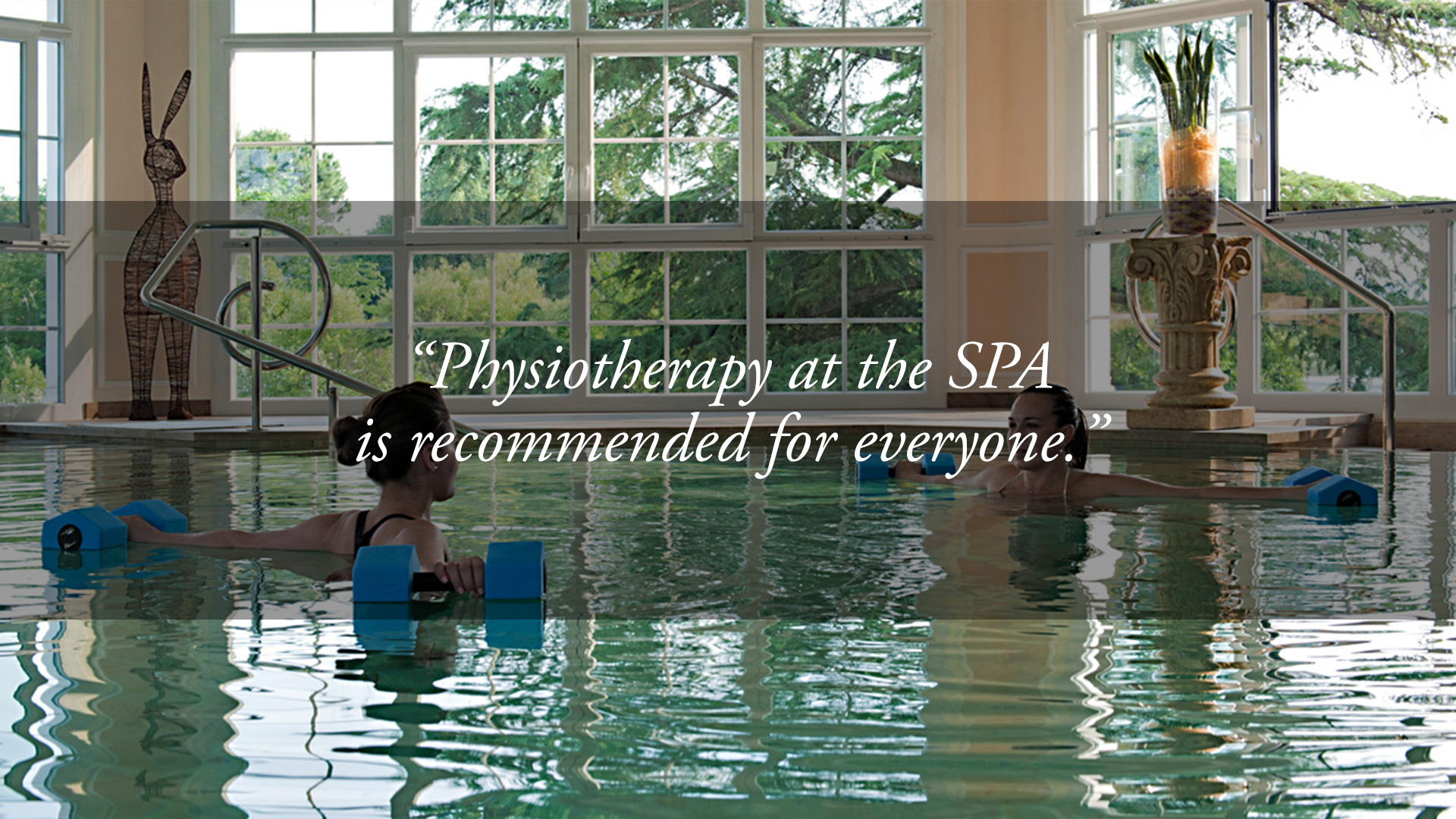 In general, thermal muds also have many advantages in this area, because thanks to their warmth and properties they prepare the joints and help them in healing.
Whatever the course followed, it is still important to rely on the best personnel.
At Hotel Tritone you will find only graduate physiotherapists who follow annual refresher programmes and will be able to offer you, in dedicated facilities, the best courses combining physiotherapy exercises with spa relaxation.
From exercises for everyone to the most specialised treatments, you can follow bespoke courses designed for your physical needs.
Physiotherapy treatments at Hotel Tritone
Physiotherapy is a flagship of our spa in Abano Terme: many people come to stay just for these treatments, for example after a surgical operation – we often see competitive athletes.
Anila continues to illustrate the treatments offered, which are numerous and in some cases completely exclusive, such as Tecar therapy, which is still not widely known in some European countries.
Physiotherapists attend to the guests in dedicated areas of the Hotel such as our gym, equipped with specialised machines for the rehabilitation of the shoulder, knee and more.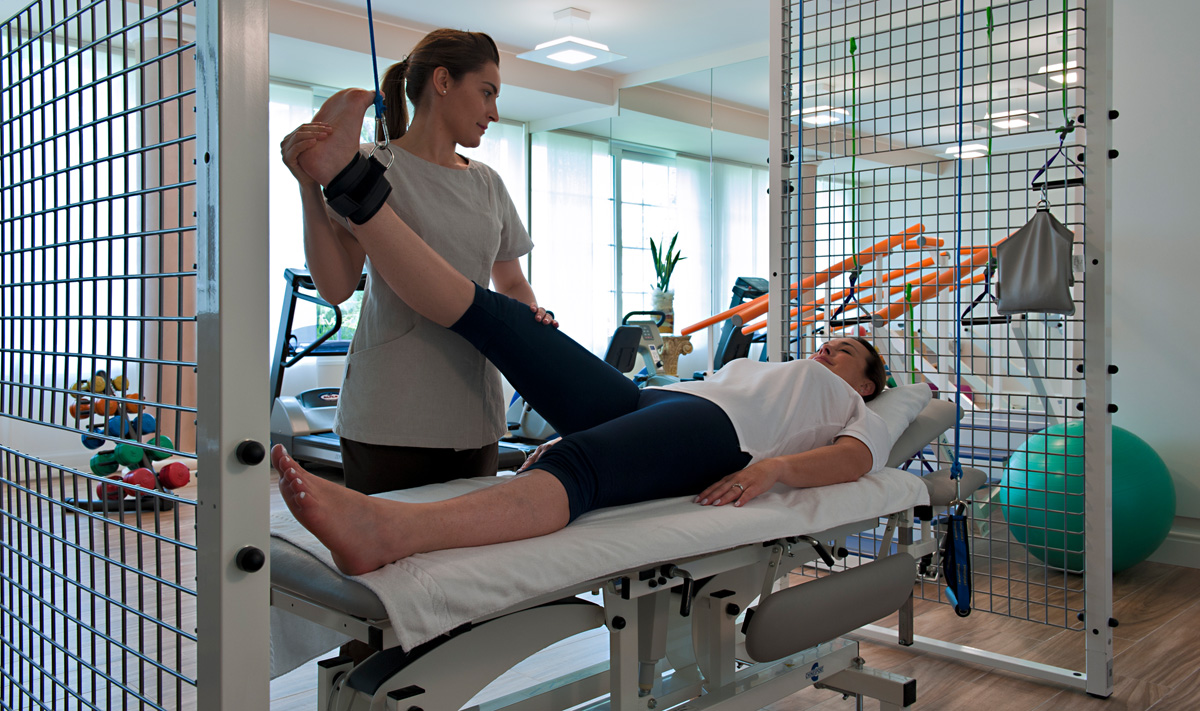 The hydrokinesis therapy takes place in a dedicated pool, separate from the normal thermal pools; the temperature is lower by a few degrees and the water is slightly saline, for an even lighter sensation. For maximum comfort, there are never more than two or three guests in the pool at the same time, and each is attended in the water by their own physiotherapist.
Our spa manager concludes with a tip:
The courses are highly appreciated because we do only manual physiotherapy, assisted with lasers, ultrasound or other specialist devices. A week or two is the ideal period for a mud, massage and physiotherapy course that will make guests feel rejuvenated.
Any treatment will be prescribed to you after a visit to our spa doctor. He will guide you by identifying the most targeted treatments to resolve your conditions. For information on physiotherapy courses, please email us here or call (+39) 049 8668099.