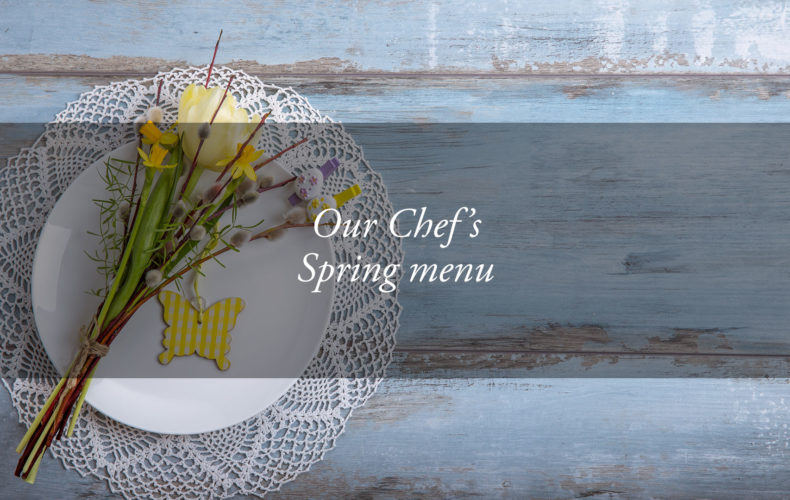 A Spring menu that all the family will love: recipes from our chef
Posted by

15 April 2019
More often than not, a Spring menu is strongly based on delicious seasonal produce – this adds extra flavour and freshness. As well as rushing around keeping everything perfect in the Laura's Restaurant at Hotel Tritone, our head chef Luigi Facciotti has specially created a full Spring menu for your delectation.
The menu features traditional local dishes that can also be easily prepared in your own kitchen, using seasonal produce. Impress your family and friends by adding a touch of style to your cooking!
For more information on our chef's menu, write to us here or call us on (+39) 049 868099.
Traditional antipasto: Uova e asparagi (eggs with asparagus)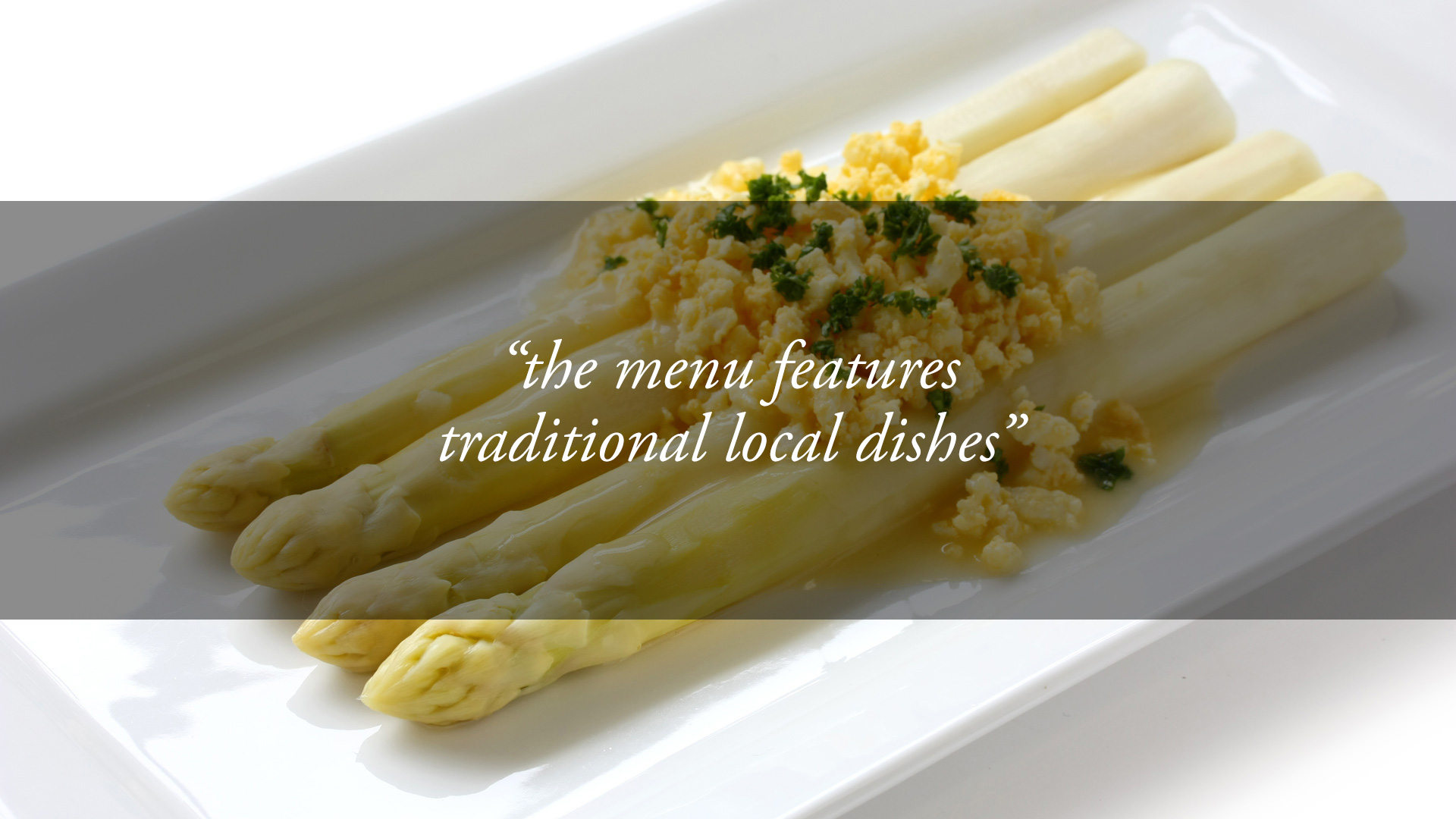 INGREDIENTS FOR 4 PEOPLE
12 Bassano white asparagus
4 eggs
1 lemon
Butter, extra-virgin olive oil, salt, pepper
Grated Parmigiano Reggiano cheese
PREPARATION
Simmer the asparagus in boiling salted water, with a squeeze of lemon juice added, for 12 minutes. Meanwhile, place the eggs in a small saucepan of cold water, bring to the boil and cook for 8 minutes.
Peel the hardboiled eggs and pass them through a potato masher or vegetable mill, then season with olive oil, salt and pepper.  Season the asparagus with melted butter and Parmigiano Reggiano, then garnish with the chopped egg.
First course: Lasagna ai Bruscandoli e Carletti (Lasagna with Hop Sprouts and Wild Campion)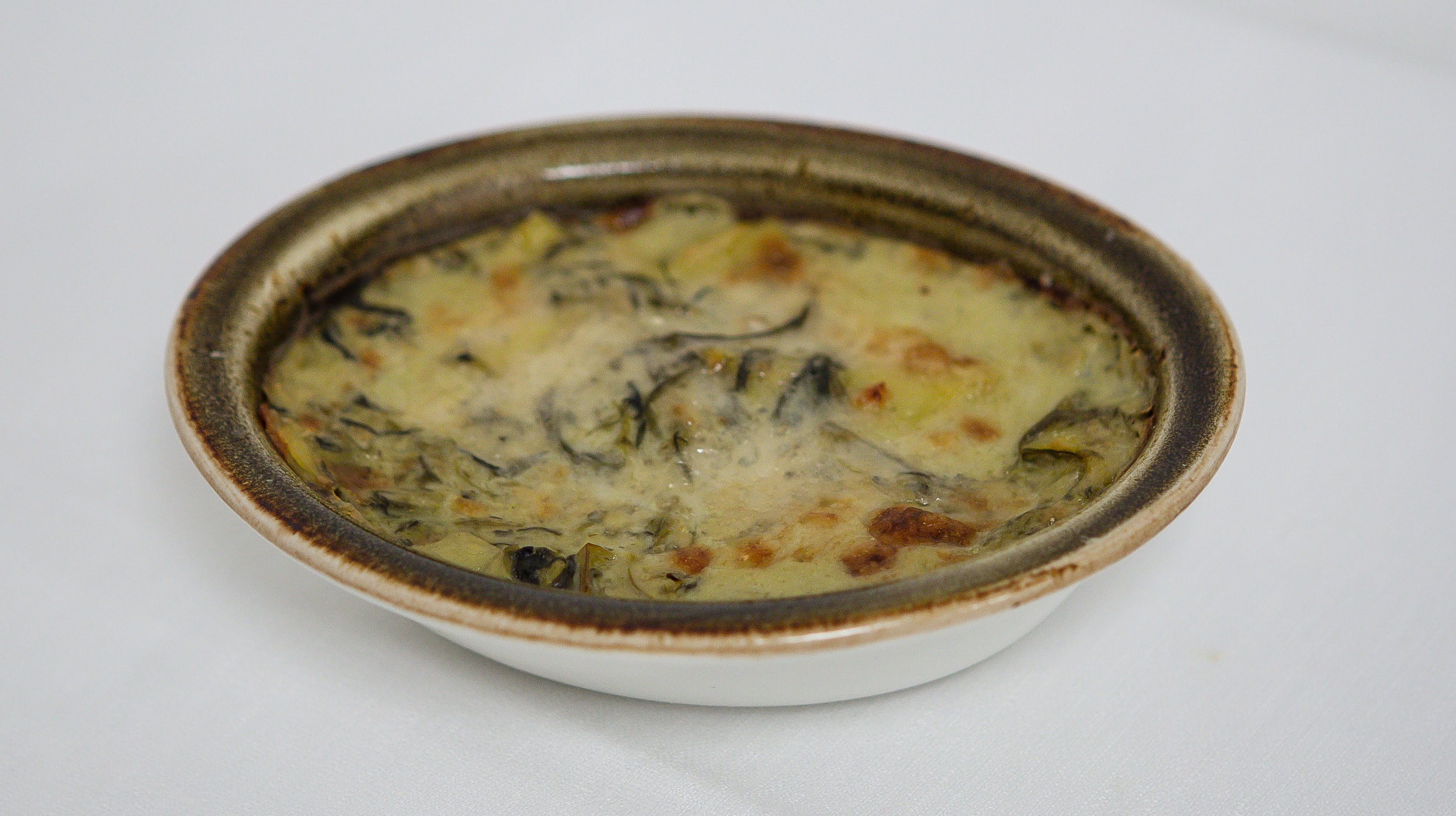 INGREDIENTS FOR 4 PEOPLE
300g of fresh lasagna
50g of butter
50g of "00" flour
4 small bunches of hop sprouts
4 small bunches of wild campion
1 spring onion, 1 clove of garlic
Grated Parmigiano Reggiano cheese
Extra-virgin olive oil, salt, pepper
PREPARATION
Cook the lasagna in plenty of salted water, let it cool and then pat dry with a clean kitchen towel.  Lightly fry the whole garlic clove with the chopped spring onion until golden brown, then remove the garlic and add the hop sprouts and wild campion.
To make the bechamel sauce, melt the butter with the "00" flour, and add boiling milk and the sauteed vegetables. Season to taste with salt and pepper.  Arrange alternate layers of lasagna and bechamel sauce in an oven dish, then top with a generous sprinkling of Parmigiano Reggiano and a few knobs of butter.
Bake in the oven at 140°C for 40 minutes. Leave to cool down for 15 minutes before serving.
Second course: Capretto alla Veneta (Venetian-style Goat)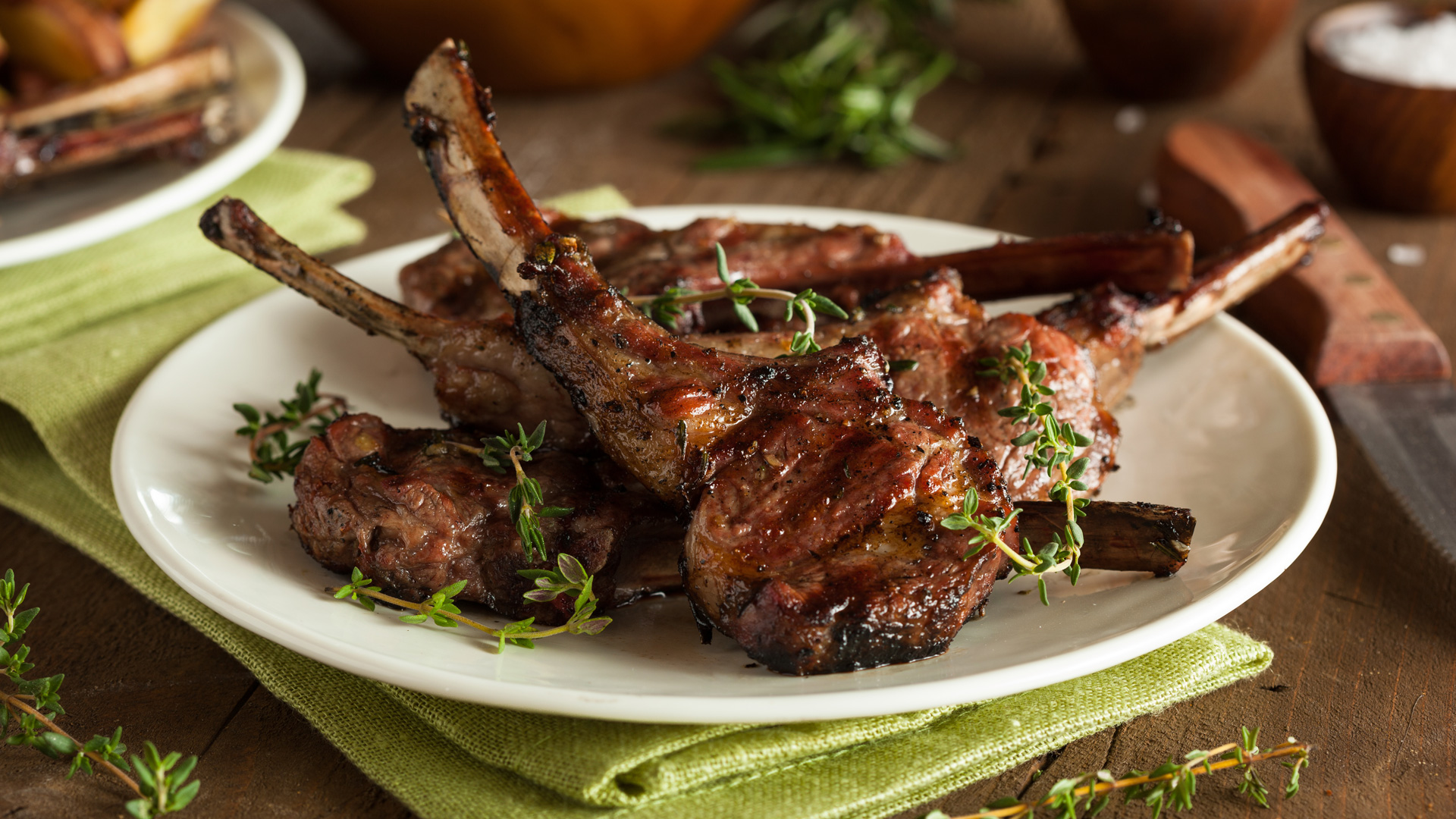 INGREDIENTS
1 goat leg sliced
1 goat shoulder sliced
Extra-virgin olive oil
Butter, garlic, rosemary
250ml of vegetable stock
500ml of white wine
PREPARATION
This dish is very simple to prepare, and the result is truly delicious. Brown the meat in a frying pan, then place in an oven dish and add the rest of the ingredients. Cook in a fan-assisted oven at 160°C for about an hour, then serve the meat after passing the cooking juices through a strainer.
Dessert: Torta Paradiso alle Mandorle (Almond Tart)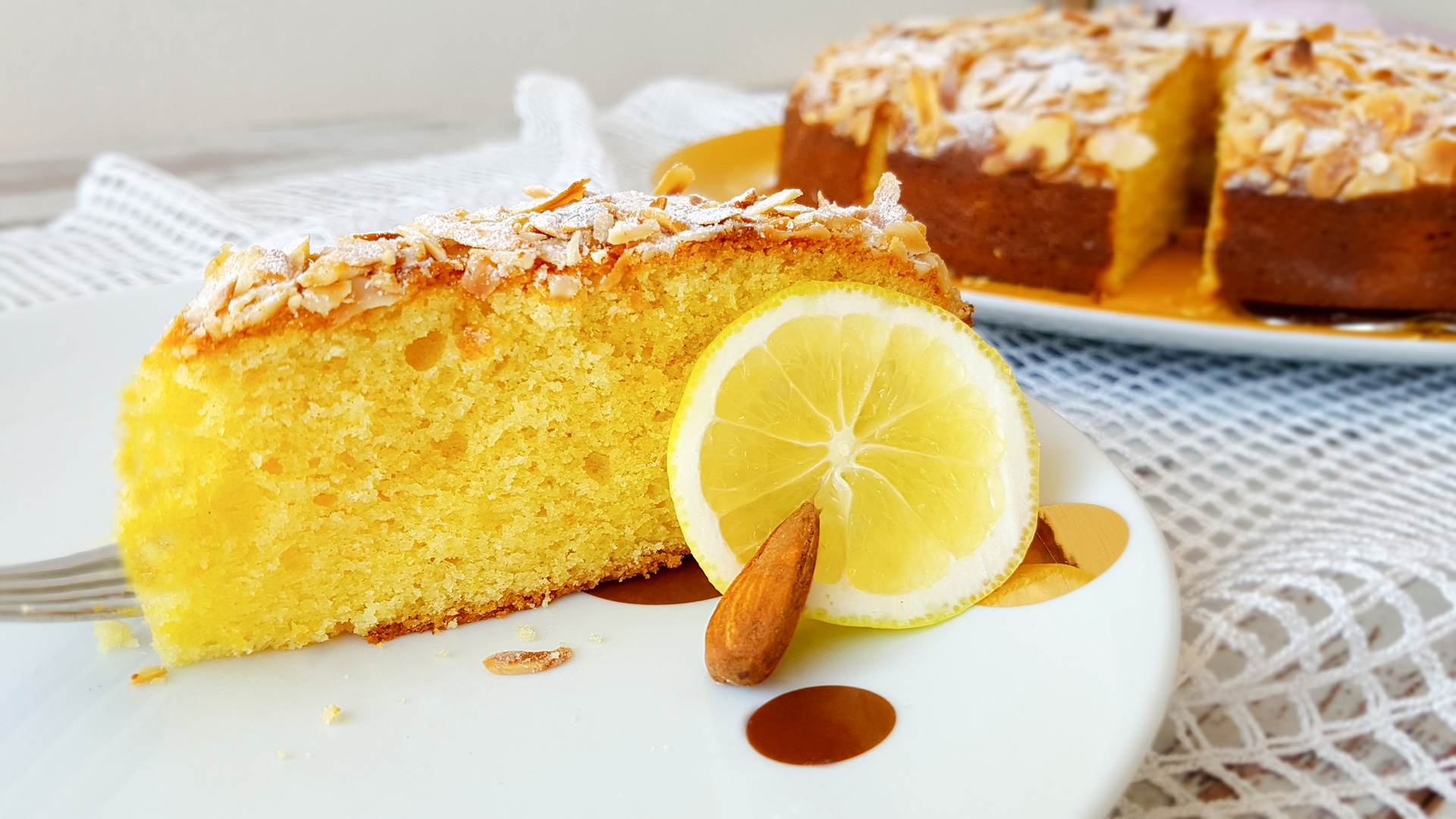 INGREDIENTS
50g of "00" flour
250g of potato starch
300g of icing sugar
16g of baking powder
4 eggs
200g of butter
Juice from half a lemon
Salt
FOR THE GLAZE
2 egg whites
80g of icing sugar
70g of flaked almonds
40g of granulated sugar
80g of cornflour
PREPARATION
Our chef has reinvented this almond tart, also known as "pasqualina" (for Easter).
Mix the butter and sugar, then add the egg yolks, lemon, baking powder, potato starch, "00" flour and egg whites (beaten until stiff) along with a pinch of salt.  Gently mix all the ingredients, then pour into a greased and floured 25cm baking tin with high sides (the tart rises substantially during baking).
Next, prepare the glaze by mixing the egg whites with the icing sugar and "00" flour, then spread the mixture over the tart and sprinkle with flaked almonds and granulated sugar.  Oven bake at 180°C for 35-40 minutes.
Whenever possible our chef creates his dishes using seasonal produce, so you'll discover new food experiences throughout the year!  For more information and to plan your stay, write to us here or call us on (+39) 049 8668099.