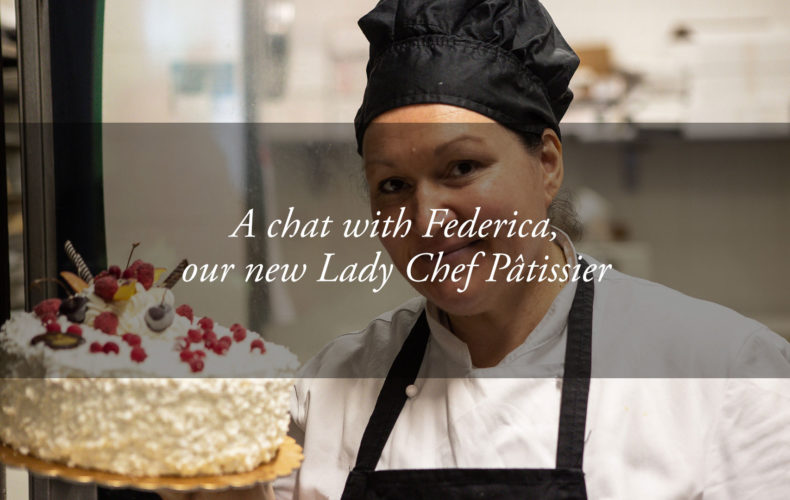 Hotel Tritone's new Lady Chef Pâtissier introduces herself: here's her Meringa Italiana (Italian Meringue)
Posted by

8 July 2019
Since the beginning of the summer, the pastry kitchen at Hotel Tritone has been run by a new Lady Chef: her name is Federica Bozzolan, and we had the pleasure of having a chat with her. She also chose a recipe to introduce herself and to inspire our palates, the famous Italian meringue. This genuinely delicious version will get your mouth watering!
For information about our gastronomic offerings and to organise your stay, you can write to us here or call (+39) 049 8668099.
Inspirations from around the world: federica's experiences
After graduating from hotel school, Federica immediately started to collect wide experience by working in different pastry kitchens, for example with the well-known association of hotels and restaurants, Relais & Châteaux.
Her passion has led her to travel the world, bringing her own culinary culture, and discovering many others that have enriched hers. She spent four years in London working at Pâtisserie Valerie, a year in Northumberland at the Slaley Hall Hotel, and she later had experiences of a year each in Johannesburg, Manila and Shanghai.
The most beautiful experience was definitely in China. I found a great multicultural country, with a beautifully open mind, which allowed me to learn a lot.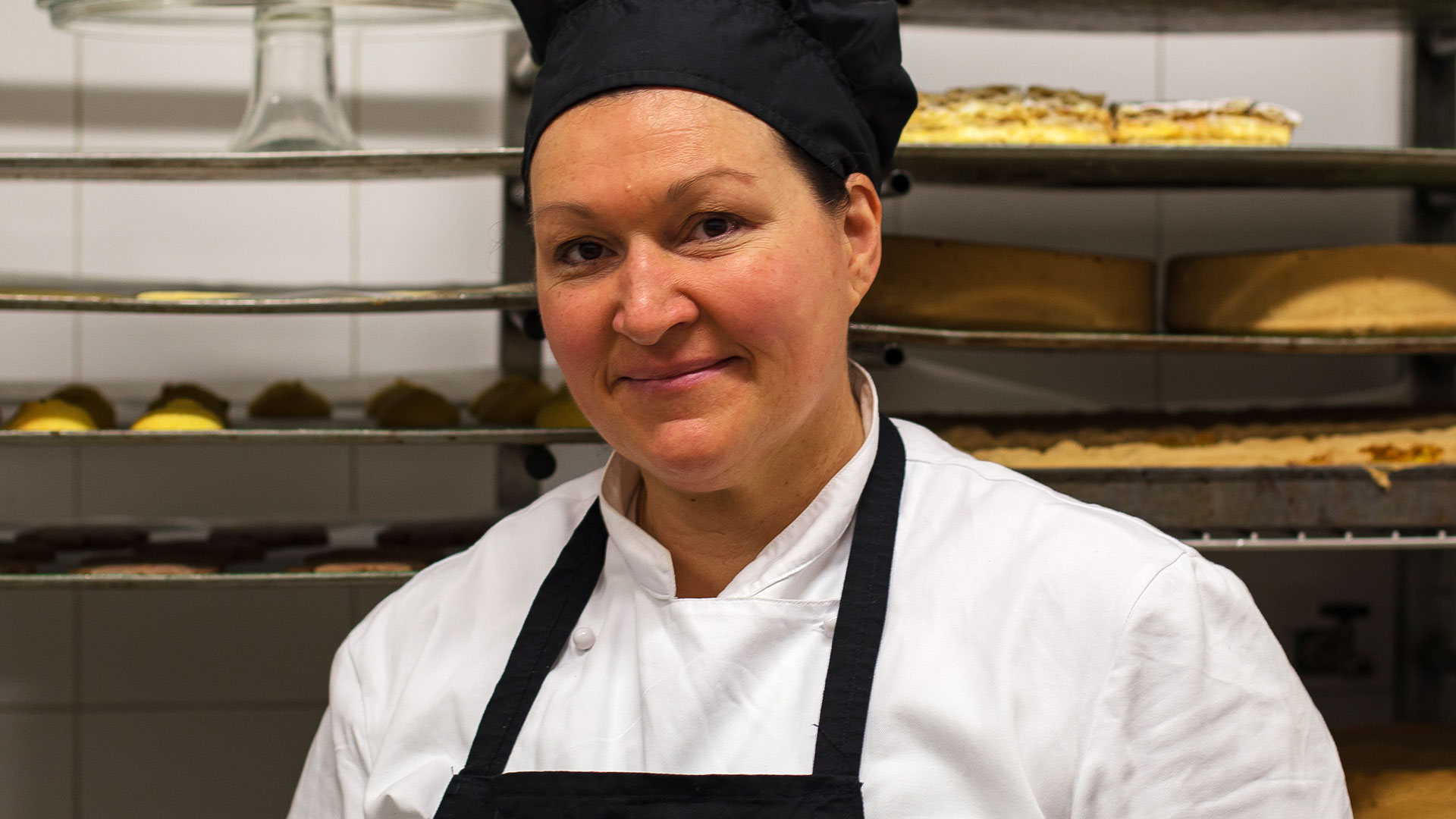 In recent years she has returned to Italy, where she has worked extensively in the spa area of Abano. Brilliant and creative, right from the start she amazed us with her regional and international sweets.
I love working with yeasts, with cream-based sweets, and having fun with decoration. Today I'll talk about Italian meringue from my point of view, with a simple but absolutely delicious recipe.
Recipe for italian meringue according to our lady chef pâtissier
Italian meringue is a cooked meringue that normally requires a sugar thermometer, but it can be easily accomplished even with a slightly different and less elaborate process. Our Lady Chef guarantees you a delicious result!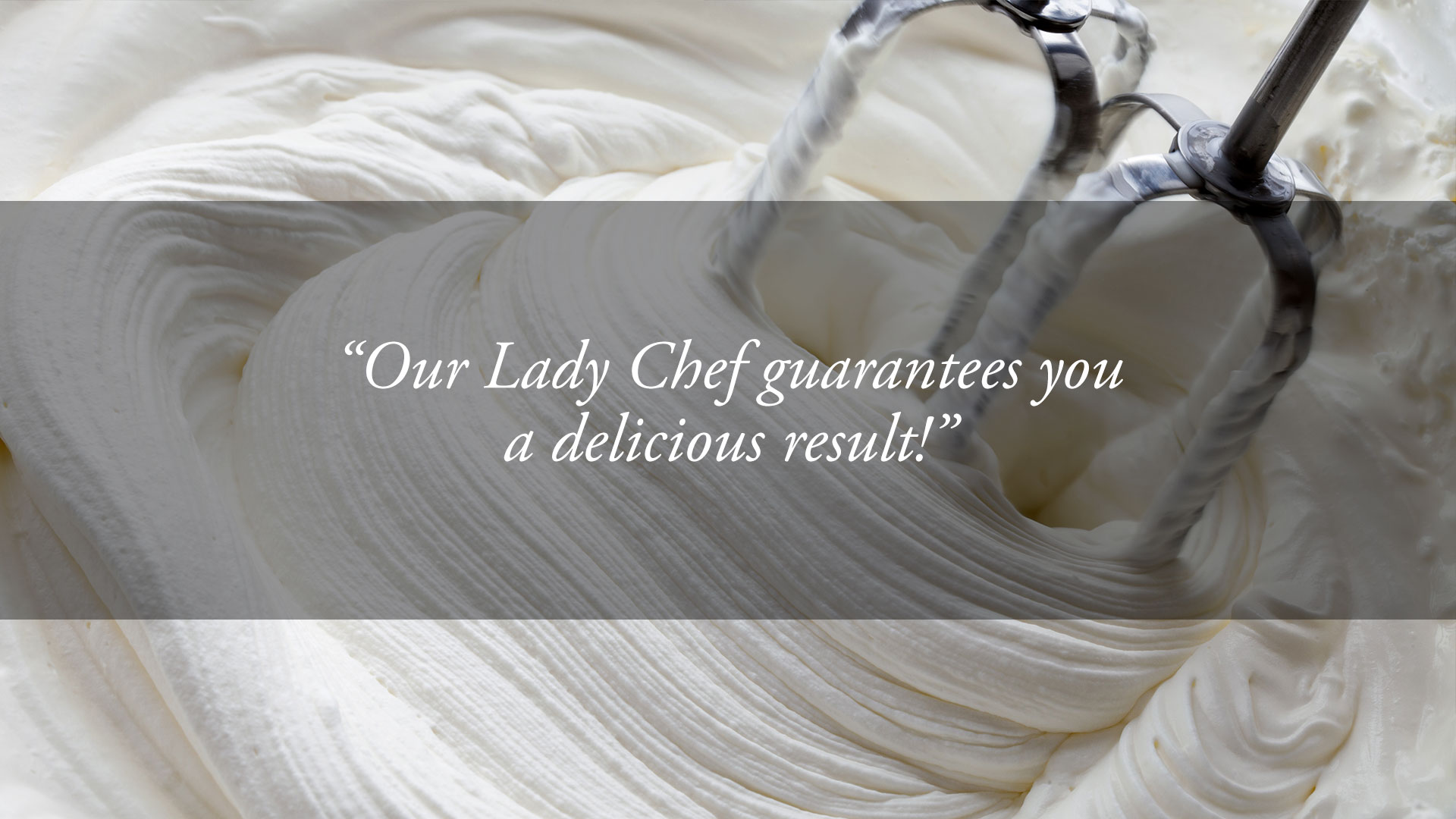 INGREDIENTS
300 grams of egg white
600 grams of caster sugar
1 litre of fresh cream
Berries and chocolate pieces for decoration
PREPARATION
Whisk the egg whites with the sugar into stiff peaks. Pipe the mixture with a pastry bag onto a baking tray lined with baking paper, to form a disc. Cook in a traditional oven at 100°C for four hours.
Then, whip the cream and leave it to rest in the fridge for at least an hour.
When the baked base has cooled, pipe with the cream and decorate to taste with berries and/or pieces of chocolate.
Leave to rest for two hours in the freezer before serving.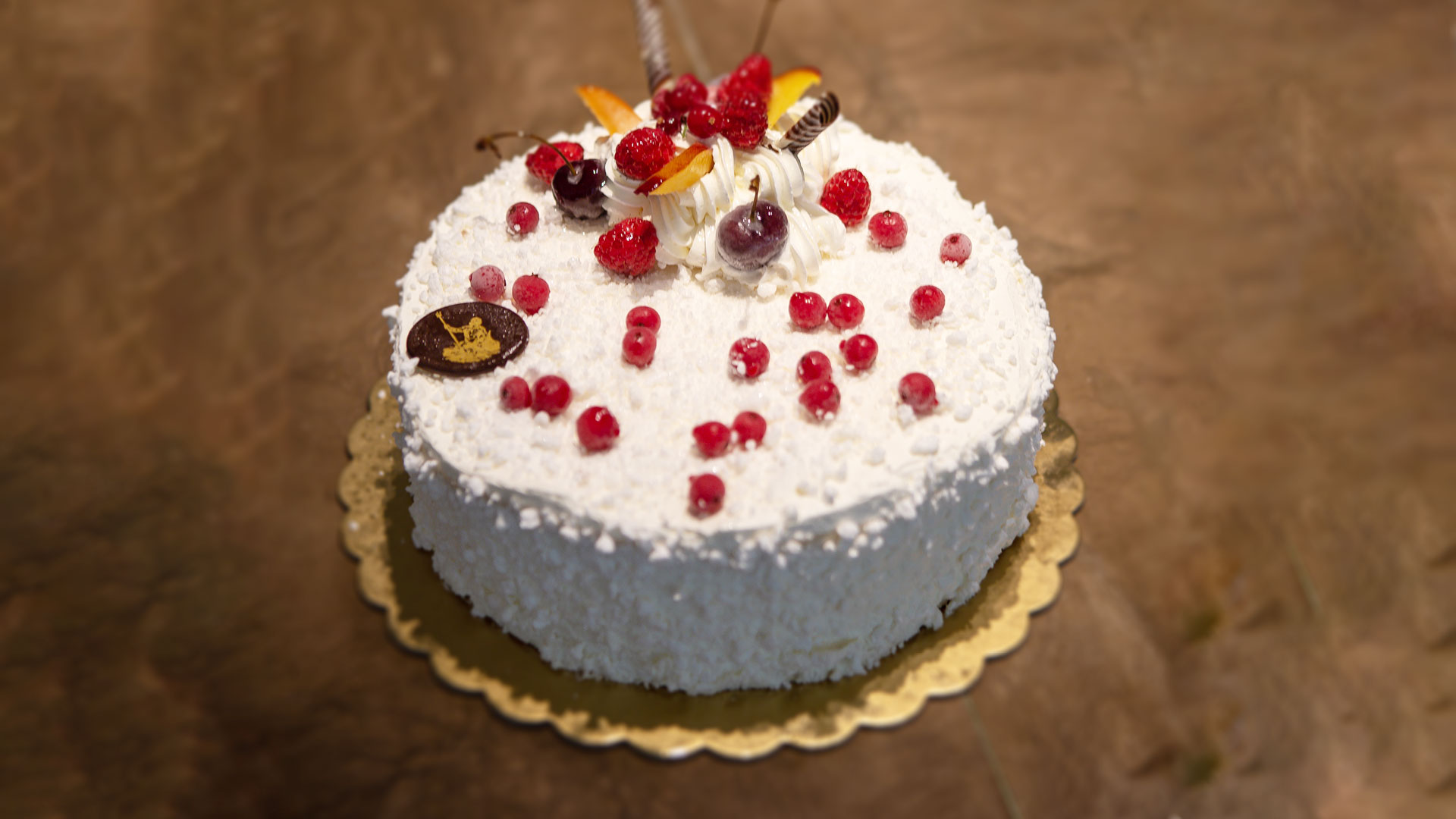 THE LADY CHEF'S TIP
Italian meringue is a perfect base in pâtisserie: you can use it for ice cream and cakes, and also as a garnish. Since it keeps well in the freezer, you can prepare it if you need to use up leftover egg whites, and always have a versatile and delicious ingredient ready for your recipes!
Our Lady Chef Federica is ready to make you fall in love with her delicious sweets: to organise your stay at the Hotel Tritone, or for information, please write to us here or call (+39) 049 8668099.