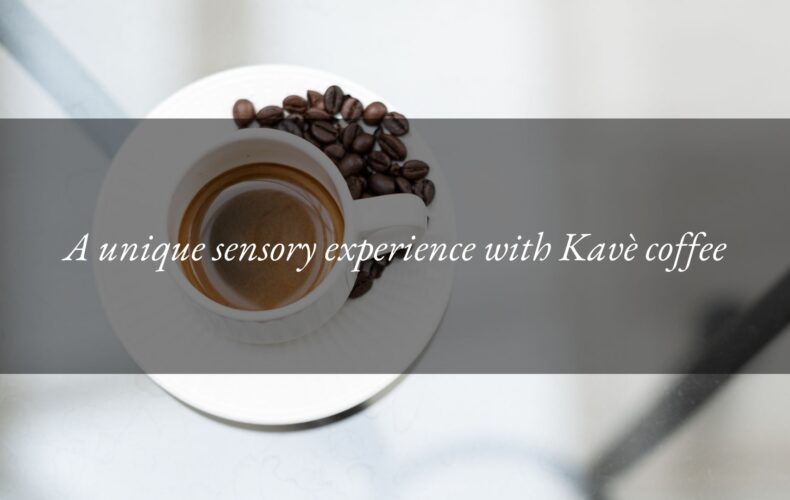 The refined, original aroma of Kavè coffee at the Hotel Tritone
Posted by

20 March 2023
The cup of coffee clasped in your hands releases a full-bodied, heady aroma as you indulge in the enveloping softness of the new seating in the G&G Restaurant & Bar. 
Here, amidst the pearly columns of the Hotel Tritone's temple of well-being, guests indulge in a well-deserved pause to enjoy hot drinks prepared by Bar Lady Daiana and her staff.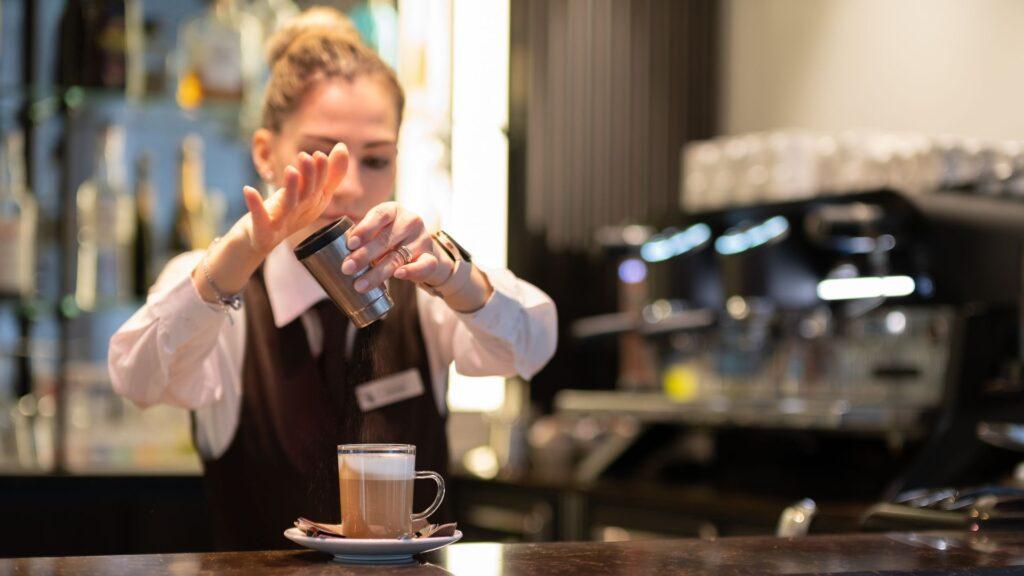 The discovery of an original blend
It often happens that one has the best experiences in places where attention to detail is highest. So it was for General Manager Walter Poli who tasted Kavè coffee in a renowned restaurant in the area and immediately asked the owner for more information about this newly discovered blend. Thus was born our collaboration with Club Kavè.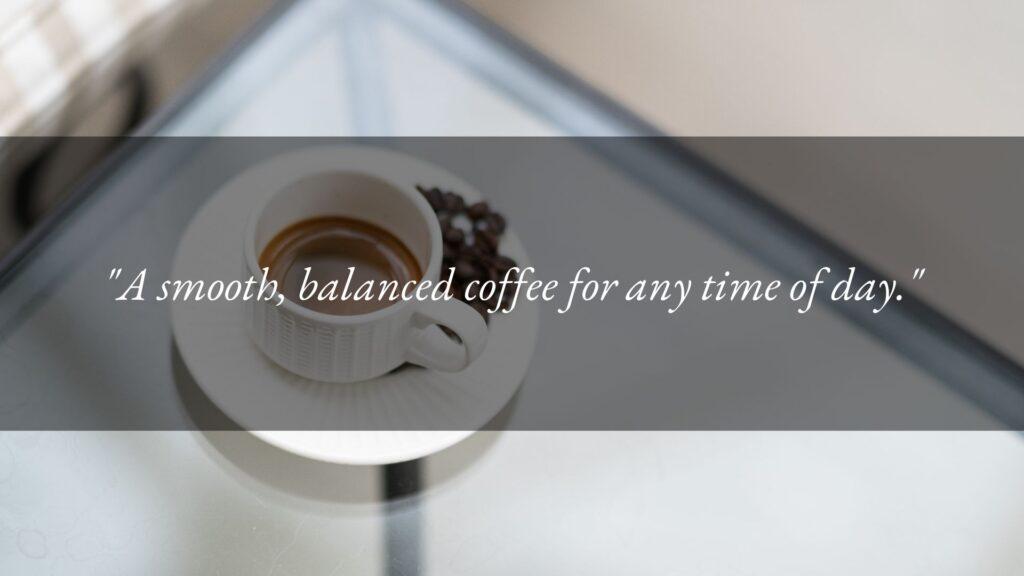 The Hotel Tritone's special coffee
Smooth and balanced: these are the characteristics of the coffee selected for guests for breakfast or after a meal, or for a break at any time of the day or evening.
On the nose, the aroma of Kavè coffee is rich in gentle fruity aromas which are persistent and fragrant. On the palate, it is particularly suitable for sophisticated tastes, being well structured and endowed with a consistent fullness of body. Its quality of smoothness prevails decisively over the others, balancing acidity and bitterness, which is decidedly low.
The decaffeinated version, also available at the Hotel Tritone, is created following the same recipe as the classic espresso and is perfect for guests who want the same intense pleasure of superior taste from decaffeinated coffee.

Shared values with Club Kavè
At the Hotel Tritone, the choice of a partner goes beyond product features, which are of course indispensable. The supplier's values must also be in line with those followed by the entire staff and management.
Club Kavè's packaging is environmentally friendly and they are working towards using fully recyclable materials by 2025.
In addition, Club Kavè guarantees direct trade, i.e. sourcing and purchasing directly from the plantations, specifically to give more value to the coffee producers and to keep the quality of the blend constant.
Finally, Club Kavè focuses on training with the Espresso Workshop, which aims to increase the professional skills of those who serve coffee and those who use it in the kitchen. 
To learn more about this product, you can visit its website: https://clubkave.it/ 
To enjoy excellent coffee while relaxing in the lounge of the Hotel Tritone's bar, you can write to us here or call (+39) 049 8668099