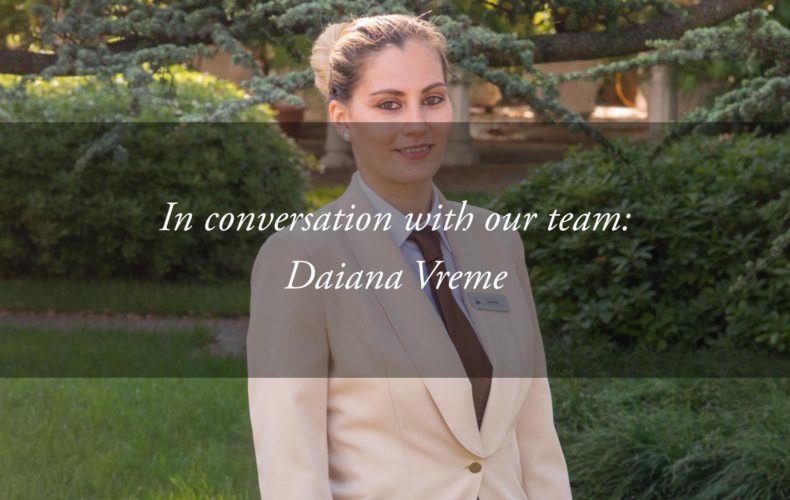 In conversation with our team: meet our Lady Barman Daiana Vreme
Posted by

2 August 2021
Beginning with our  Lady Barman, we're launching a new series of articles called  "Conversations with our team."  The goal is to introduce members of our staff and find out some interesting things about their work.
As Daiana states in this interview, Guests are  happy to find the same staff members, stay after stay. Staff consistency is a valuable aspect of what we call the  Tritone Luxury Experience: being served by competent people who remember you and who know your habits and preferences.
Daiana, please introduce yourself for those who don't know you.
I am Daiana Vreme, I am 30 years old and I come from Timişoara, a city in western Romania.
What is your role at Hotel Tritone? What does your work involve?
I am the  bar manager  and I love creating cocktails for our guests!
I also supervise 3 other colleagues, work on research and development together with Walter Poli, our General Manager, and manage the warehouse and orders.
How long have you worked at Hotel Tritone?
I have worked here for 10 years!  I am one of the people with the most seniority of service among the operational staff: I have been here for less time than the Deputy Director Federica Schiavolin, but about the same time as Luca (reception manager, ed) and Anila (manager of the wellness area, ed). In the beginning, I worked in the lounge and later in the bar.
Actually  I fell in love with this job  by chance. After arriving in Italy at the age of 18, I thought about joining the air force or becoming a beautician. Then I found a place here and became more and more involved in this activity.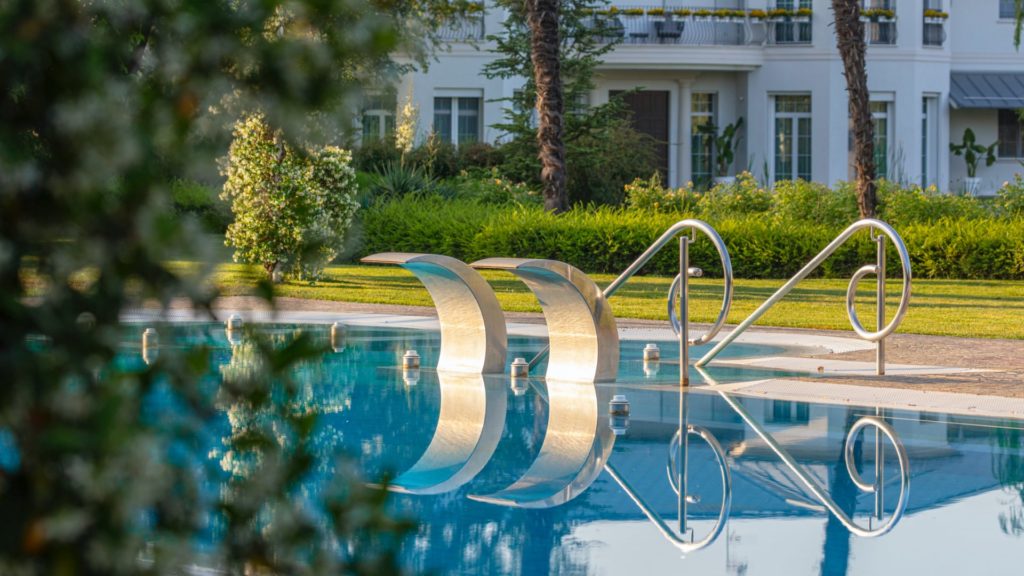 What do you like most about your work?
I really like management, especially human resources. I'm not just talking about interacting with my  colleagues  but also about interaction with  clients. Working with colleagues and clients is always stimulating and presents me with new challenges. It's not easy for me because I'm very shy, but  I like being around people  and that's why I can overcome my being a little introverted.
Among your duties and activities, what are the details that make the customer experience special?
In the first place our clients appreciate the way we treat them,  and are very happy to always find the same people. They know us and when they come back they hope to see us again. They remember our name, they know something about us … a relationship is created that lasts over time.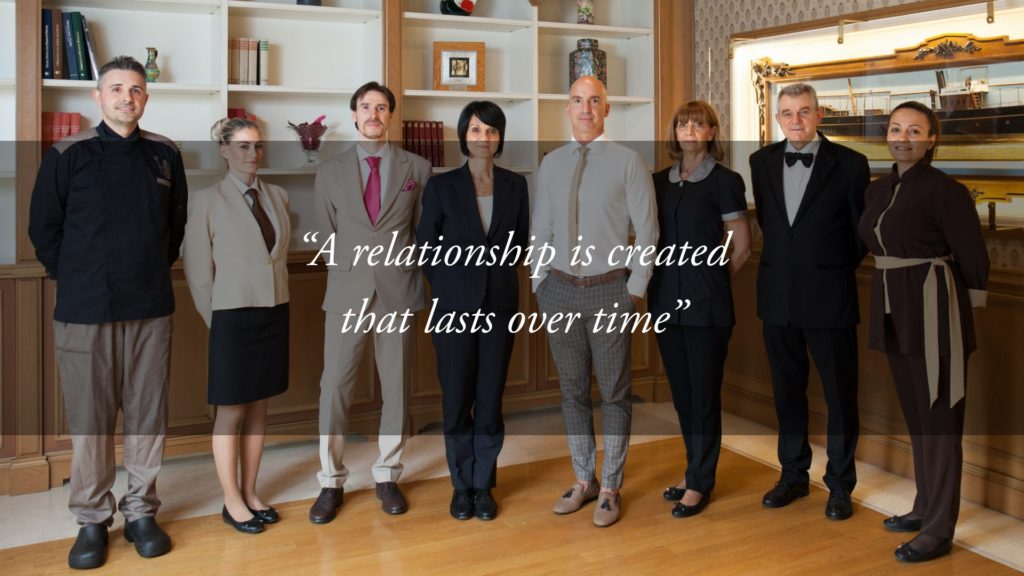 If you had to describe Hotel Tritone with just one word, what would it be?
" Everything " is the right word because, for me, the Tritone is everything. We get along well here, and this means a lot. And the great thing is that they always encourage you to improve and so we always have new  stimuli.  In other words, I really enjoy my job!
What do you like doing in your free time?
I don't have a lot of free time because when I'm not working at Tritone I am  mother.  I have two children: one is 4 years old and the other is 18 months old. When they grow up, I hope to spend my free time  travelling:  not only for pleasure but also for work, looking for new flavours and recipes for my cocktails.
If you were a guest at Hotel Tritone, which service / treatment would you try first?
I would try the  muds  because they intrigue me. And then I would definitely get some  massages.
 To taste Daiana's cocktails and book your next stay at Hotel Tritone, you can write  here  or call (+39) 049 8668099