For the environment and for our guests: the latest Hotel Tritone initiatives
Posted by

25 January 2021
Hotel Tritone renews itself at the beginning of each year. While still behind the scenes of our two-month closure in 2021, we remain highly motivated and driven by the conviction that every change we make should enrich our guests' visits. 
The common thread that connects our 2021 renovations is a desire to offer our guests an inimitable experience. The year that has just ended was characterized by distance: we hope 2021 will represent a change of direction. We want to welcome very single guest    through an understanding that comes from shared perspectives and a concern for eco-sustainability in common.
OUR ECO-SUSTAINABILITY INITIATIVES
Our first project is the renovation of Hotel Tritone's facades using latest-generation insulation materials. The goal of this renovation is to remain faithful to our Tritone for Life philosophy. Each refurbishment project is undertaken to improve the building's energy performance – with the ultimate aim of safeguarding the environment. Respect for nature and the surrounding region is important not only to all of us but also to our guests. That is why we want to offer an eco-sustainable stay for those who choose Hotel Tritone.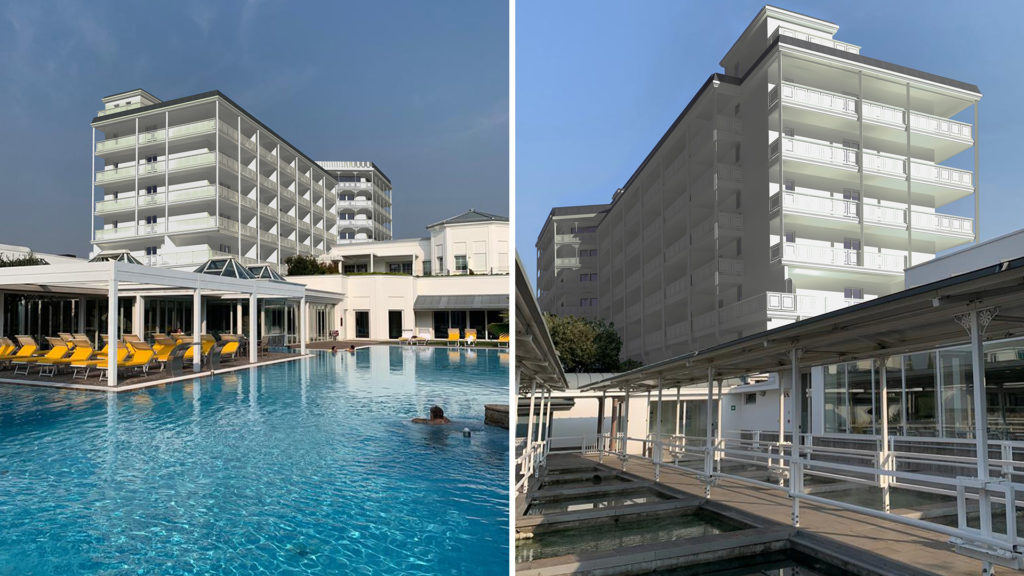 In the run-up to our reopening, the cornices and parapets of each facade will be replaced, as will the terraces themselves. Romantic areas from which it is possible to look out at the horizon and the Euganean Hills will have renovated flooring and furnishings.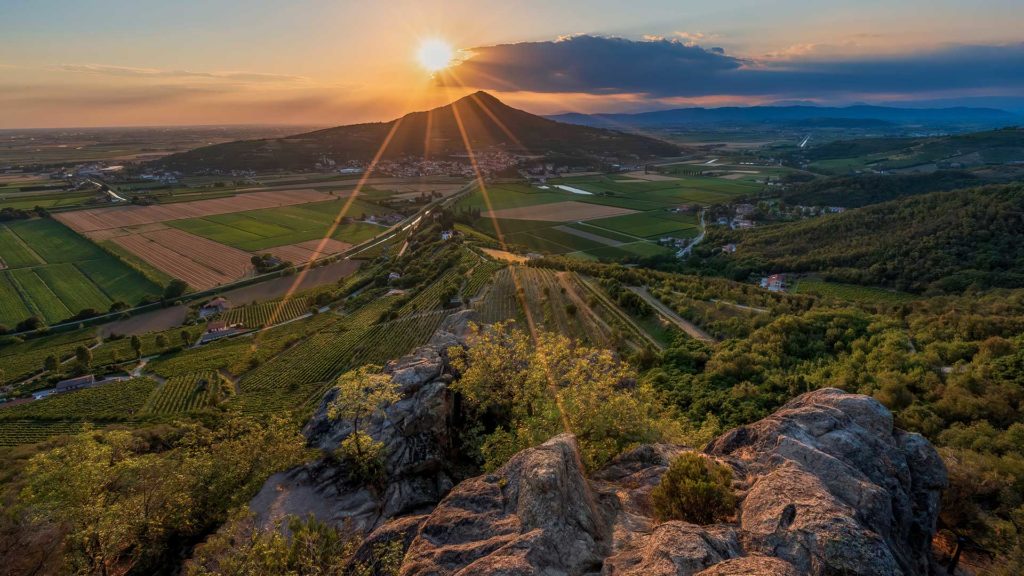 TRITONE FOR LIFE: A LONG JOURNEY
Eco-sustainable restructuring is a further stage in our years-long journey toward energy efficiency. With our goal in mind, we have undertaken the progressive and significant renovation of a large part of the hotel. Many aspects of the hotel are already sustainable, including the heating system, the fixtures and the water and electricity systems. Our Tritone for Life philosophy applies to everything about the hotel, including our choice of energy-saving light bulbs, our waste management system, and the selection of natural and ecological materials for furnishing the rooms and common areas.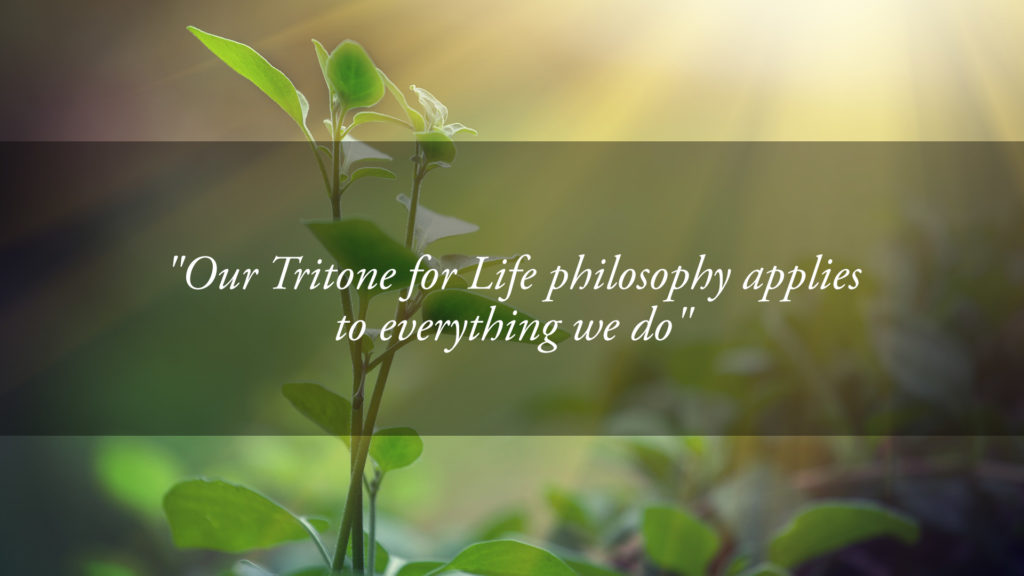 Certain that most of our guests will appreciate our renovating while respecting nature, we conclude with further news. We have other Hotel Tritone news, and we will tell you about it shortly.
To book your next stay at Hotel Tritone, you can write to us or call (+39) 049 8668099