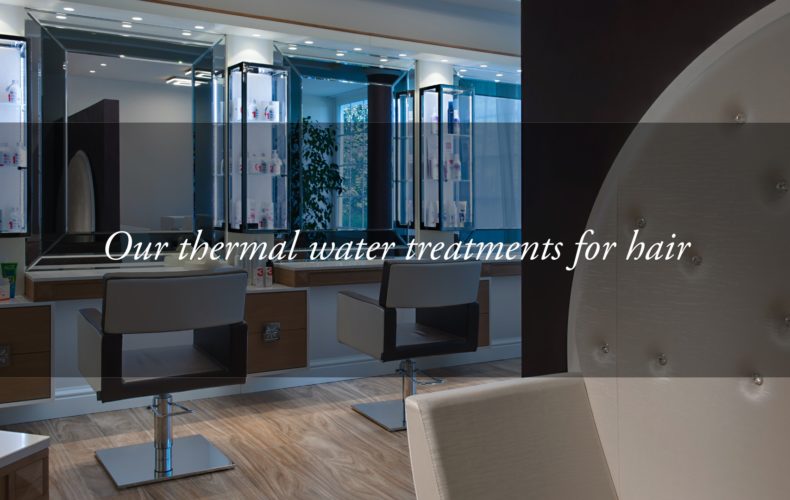 Thermal water treatments for hair
Posted by

1 April 2021
In pursuit of well-being, one inevitably follows the path of rediscovering beauty, because in order to feel good about oneself it is necessary to feel attractive and unique. For this reason our  beauty treatments  are strictly therapeutic. Our own beauty products – ointments, shampoos and much more – contain principal ingredients that are normally reserved for therapeutic treatments. The  thermal water   that distinguishes the territory of Abano Terme  is an example of this type of principal ingredient. A remedy for numerous pathologies, thermal water is also included in beauty recipes for hair and skin care; it is to hair that we now turn.
A SPA TREATMENT FOR EVERY PROBLEM RELATED TO HAIR AND THE SCALP
The staff at Hotel Tritone will be able to advise each guest on the specific product needed for healthy hair, to give it shape, volume and shine.
The  Thermal Anti-hair loss treatment  is recommended for weaker hair, because it acts on the scalp, favouring the reactivation of local blood circulation and thus counteracting hair loss and  facilitating growth.  This beneficial effect is made possible by the combination of thermal water  with grape, thyme and rosemary extracts, and an innovative "trichogenic complex" (ginseng-burdock-vitamins of group B).
For fragile and fine hair, Elisabetta recommends the  Volumizing Thermal treatment,  whose strength lies in the combination of thermal water with ginseng extract, wheat and silk proteins and UVA-UVB sunscreens. After application, the hair will be  fuller-bodied and easier to comb.
The  Thermal Nourishing treatment moisturises the skin, and deeply nourishes hair, giving it softness and brilliance. The central ingredient in this treatment is thermal water, which is combined with thermal clay to provide all the nutrients the hair needs: mineral salts, trace elements and vitamins.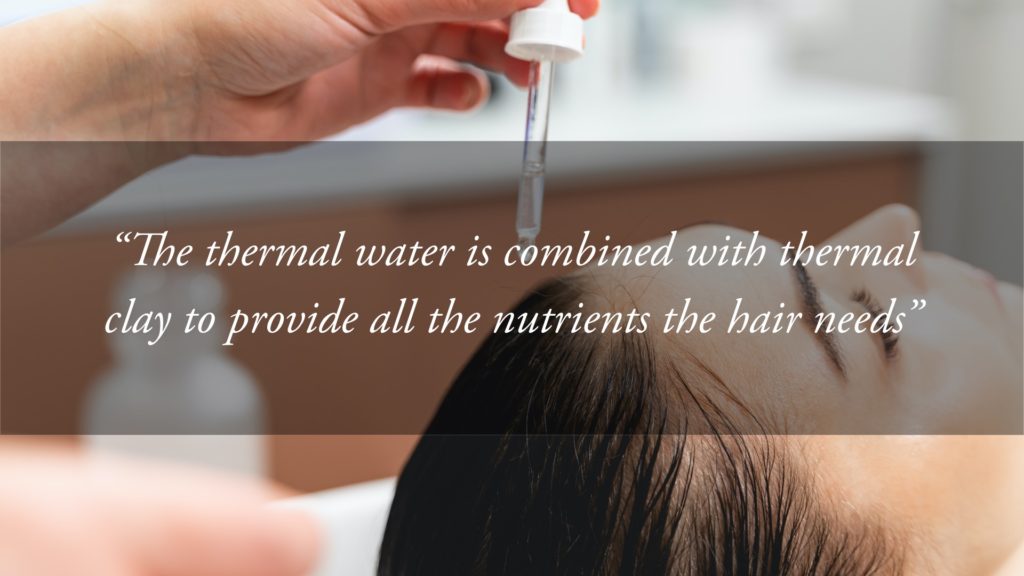 The problem of dandruff affects many people. The Thermal Anti-Dandruff treatment was created with aim of finding a solution to this problem.   It is an innovative formula that removes dandruff and balances the physiological PH of the scalp, cleansing it in order to  prevent the problem from recurring.  The strength of this treatment lies in the combination of thermal water with seaweed extract, piroctone olamine, essential oils of juniper and Scots pine, and menthol.
Each product can be applied directly by our staff, as well as purchased in order to  continue the treatment once the stay at Hotel Tritone has ended.
For information on thermal water treatments or to book your stay at Hotel Tritone, you can write  here  or call (+39) 049 8668099