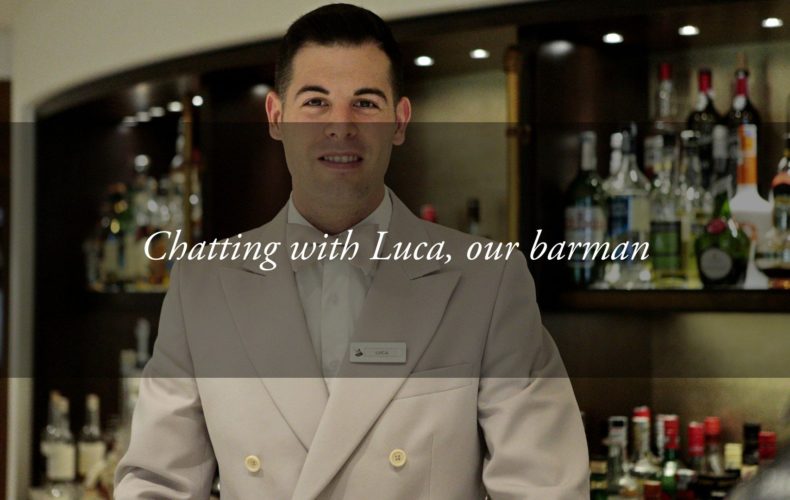 Chatting with Luca, the Hotel Tritone barman
Posted by

20 May 2022
With youthful  enthusiasm  and  whimsical creativity, Luca joined Hotel Tritone a few months ago – and he already has a lot to tell. Passion shines through his every word, and his vision of the luxury experience is fascinating. Here's what he told us.
Luca, please introduce yourself for those who don't know you.
I am Luca G.' I am 32 years old, and I live in Abano Terme.
Would you tell us about yourself?
My passion for blending and wine has family roots. After graduating in hotel management I worked at a number of establishments in Abano and Montegrotto. I started as a waiter and went on to become assistant barman and second barman before becoming the  bar manager  of a club and a hotel, a position I held for 7 years. 
I am a member of the Italian association of bartenders (ABI) and of the sommelier association (AIS). I have won several interregional competitions, including at Courmayeur in 2019, when I finished fifth nationally with an original grappa-based cocktail.
I am happy to have joined Tritone now because I have the right motivation, the desire to grow, and above all the possibility of expressing my art and passion.
What is your role and what are you principal duties?
I manage the  Hotel Tritone bar together with Daiana. My tasks are: drawing up cocktail lists, organizing the bottles (such as in the gin corner that Daiana and I created together), recommending new high-quality products, and  organizing timetables and services. To do all this, I also work with Mirko and Eugenio. And I would say we make a good, united team.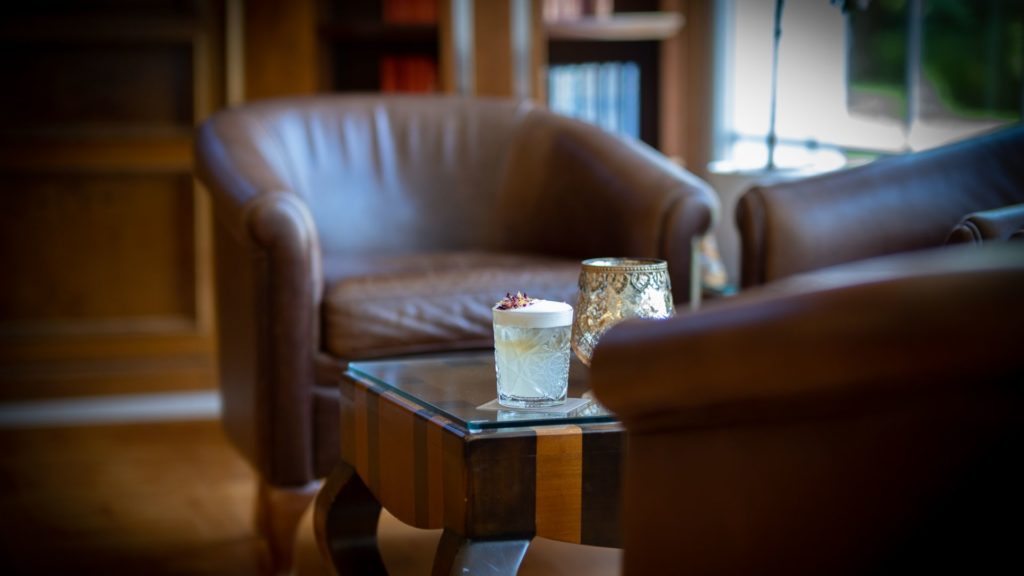 How long have you worked at Hotel Tritone?
Not long at all: since 8 February 2022. Being the latest arrival, I tried to enter the team sensitively, without upsetting the plans already in place and trying to team up with everyone. I think we are succeeding: the cocktail list is better, the drinks are original, and we have added local products by working together.
What do you like most about your work?
 I like my work because I can use my creativity and produce something new. I also love being in contact with people: I am empathetic with clients, and it is nice to learn about their experiences, knowledge, and many other pieces of their  histories.  Being with them helps me grow personally as well.
Among your duties and activities, what are the details that make the client experience special?
The beauty of the luxury experience is in the details. It is not only about personal care or professionalism, but it is also about the details which make luxury an experience that detaches you from everyday life and puts you at ease.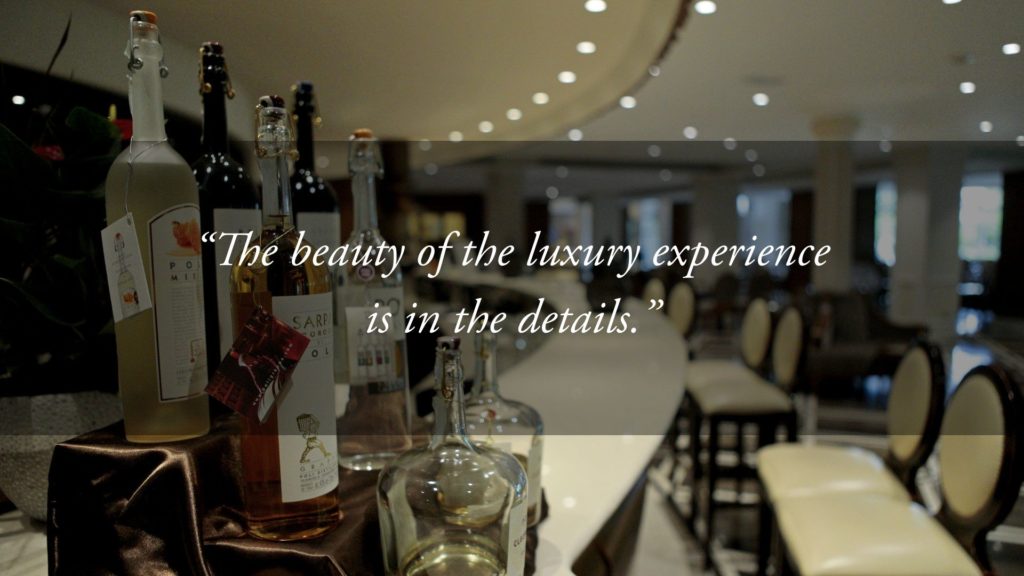 I think that thanks to my training and the skills I acquired, I am able to combine tradition and innovation, creating unique blends, playing with shapes and colours, and thus providing an unforgettable service and experience. That's my mission.
If you could describe Tritone in one word, what would it be?
Wonderful. Wonder is found in the green spaces, in the miraculous waters, in the warm lights, and in the refined furnishings and marbles. The passion that our General Manager Walter shows in serving and providing for our Guests is also wonderful.
What do you like doing in your free time?
I have a passion for cars and motorbikes: they give me a feeling of freedom. Especially motorbikes: when I ride my bike I enjoy the scent of the air and the sound of the engine. I also like taking  walks  in nature and I often ride my motorbike to quiet places. In addition, in my free time I update myself on the techniques of my sector and on new products.
If you were a guest at the Tritone, which service/treatment would you try first?
I would try the bar to confirm that I was able to give the client a unique experience. Then I would try the  spa,   especially the Snow Cave, and the Garden Suites.
To taste Luca's cocktails and book your next stay at Hotel Tritone, you can write here or call (+39) 049 8668099