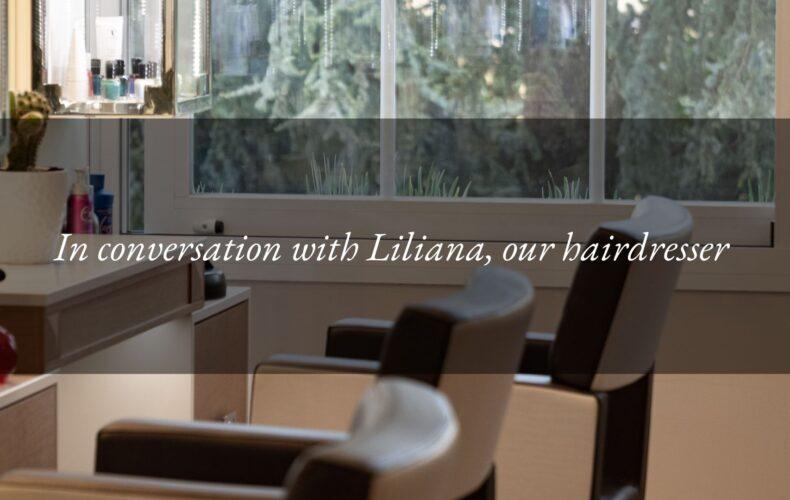 Conversing with Liliana, the hairdresser at the Hotel Tritone
Posted by

20 March 2023
The interview with Liliana took us to the area of hair care, and also hand and foot care. She told us why guests feel supported and pampered during these activities and revealed the importance of listening.
Liliana, introduce yourself to those who don't know you.
Hi everyone! I'm Liliana and I live in Padua.
Can you tell us your story?
After studying to become a hairdresser, I gained experience in several places. I've worked in two other hotels in Abano and also in a salon in the same city. After the last experience, I came to the Hotel Tritone: I still remember the positive impression I had the first time I set foot in the large hall… I felt good from the first moment.
Since then I continue to keep up-to-date on techniques and products, but experience also plays a big part.
What is your role and what are your main responsibilities?
I am a hairdresser but I also do manicures and pedicures, working on the therapeutic side as well as the aesthetic side. Depending on the season, and thus on the demand, I perform both functions.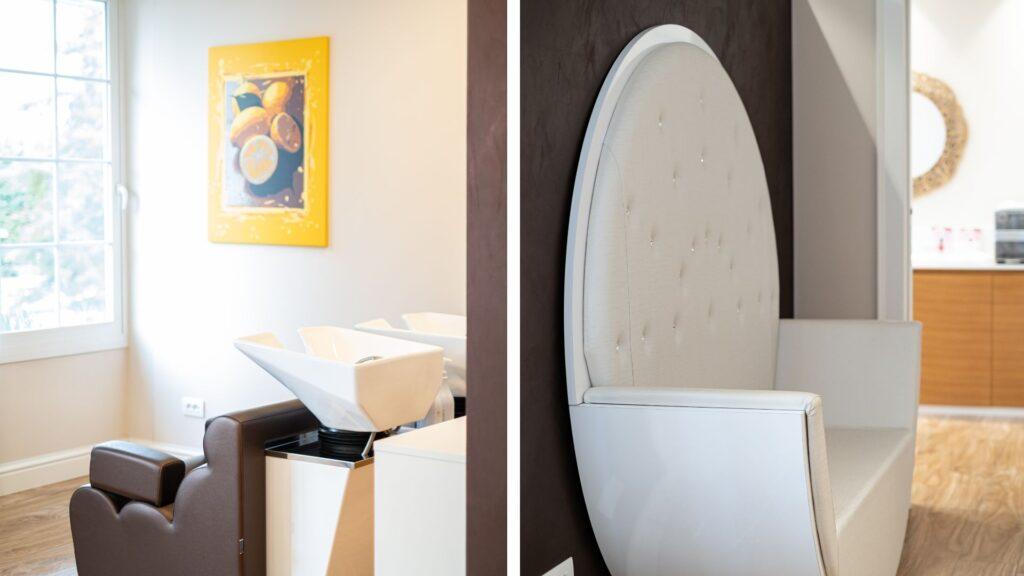 What do you like most about your job?
I like doing pedicures and manicures the most because they have a beneficial effect that lasts longer. Styling disappears after a few days but the well-being after removing a small callus, for example, never fades. In general, people are happier when you eliminate the source of their daily annoyances.
I also like working in the Hotel because you are always dealing with new people and that's stimulating. There are lots of foreigners and just by talking to them, you can also compare yourself to the styles and methods of hair, hand and foot professionals abroad. 
Are there many guests who choose to get manicures and pedicures on holiday?
Yes, a lot! They are usually here for two or three weeks, so they have plenty of time for self-care. As I treat their hands or feet they tell me about their lives: what they do, who they are, etc… and I listen to them. It is important to allow them to talk and "vent", it makes them feel better when perhaps they tell me about some personal problems.
Among your duties and responsibilities, what are the details that make the customer experience special?
Guests are put at their ease because a friendly and cordial relationship is established. When they come back, we're both happy to see each other again. 
I think the experience is also made special by the fact that we use high-quality products. Very often the customer inquires about the products and then also wants to try them at home because they feel comfortable while staying here at Hotel Tritone.
If you had to describe the Tritone in one word, what would it be?
I'd use the word "best" because it is always on the cutting edge, it never rests and is always changing for the better, paying close attention to detail and taking care of every aspect. The Hotel Tritone is regarded by everyone as one of the best in Abano and I am very pleased about that.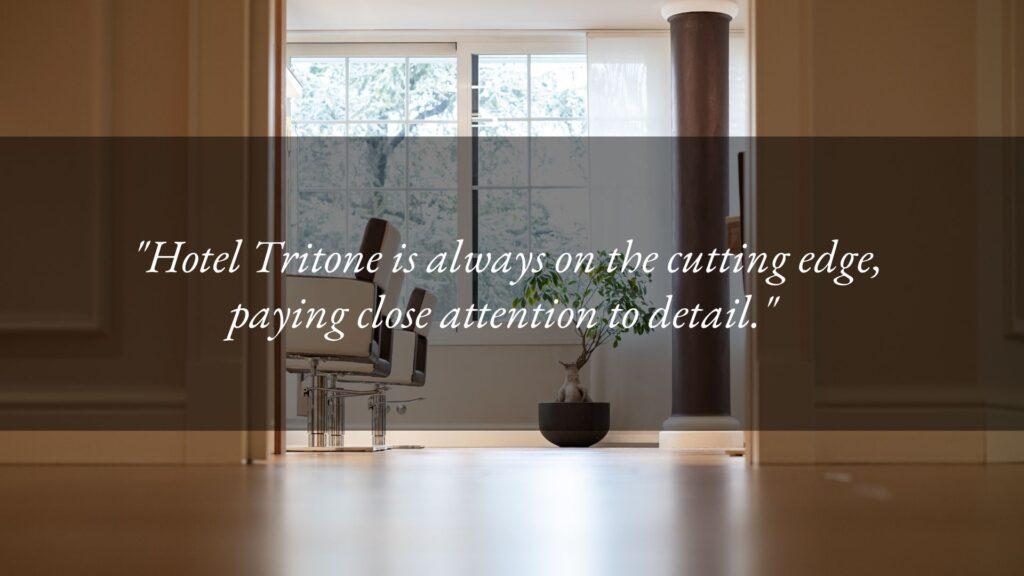 What do you like to do in your spare time?
I like walking in nature, both in the Euganean Hills and in the mountains. I also like reading (mainly biographies) and doing puzzles, because they're fun.
If you were to be a client at the Tritone one day, which service/treatment would you try first?
I'd like to do something relaxing that makes me feel good, so I think I'd choose one of the many massages available.
To book a holiday at Hotel Tritone, you can write to us here or call (+39) 049 8668099