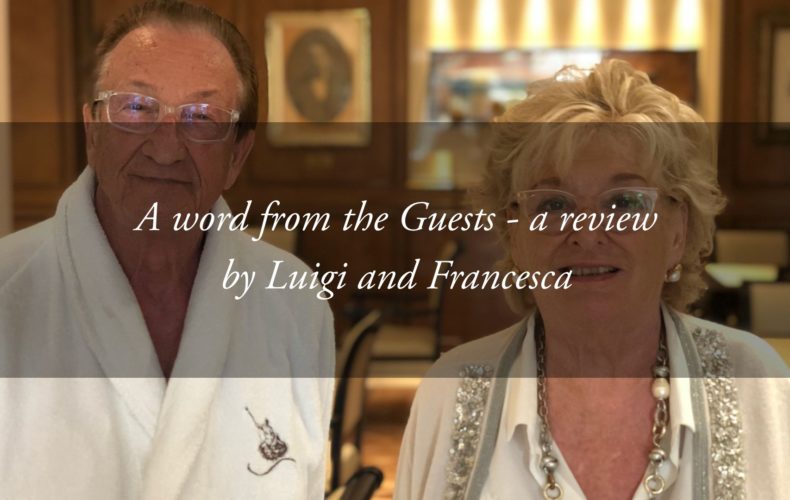 "Il Tritone is a relaxed and serene world where you always want to be": the words of Luigi and Francesca
Posted by

17 January 2022
We have always listened to our guests, and have cultivated a lasting relationship with many of them. A while ago we decided to dedicate an interview space to our guests, chatting with them to find out what they think of Hotel Tritone and how they find staying here. With the transparency that distinguishes us, we decided to publish these interviews, collecting them in a column called: "A Word from the Guests of Hotel Tritone". After the first interview with Alfredo Sudati, we spoke to Luigi Fossa and Francesca Ponghellini from Parma.
Can you tell us a bit about yourselves?
Luigi: I am a retired surveyor, and for a while I was an inspector at the Po river surveillance agency. I spend my life between one hotel and another.
Francesca: I am a lawyer, still practicing.
What kind of travel / holiday do you prefer?
 At the moment we are choosing holidays that are good for health rehabilitation as well. After the second dose of the vaccine I had a very high fever and had a fall which caused a fracture: I was in hospital for 2 months.
My neurologist said not to rush back to work. I have to go slowly as it was a serious injury and I can no longer have an MRI. The office works perfectly without my constant presence, so I go from hotel to hotel in progressing my rehabilitation.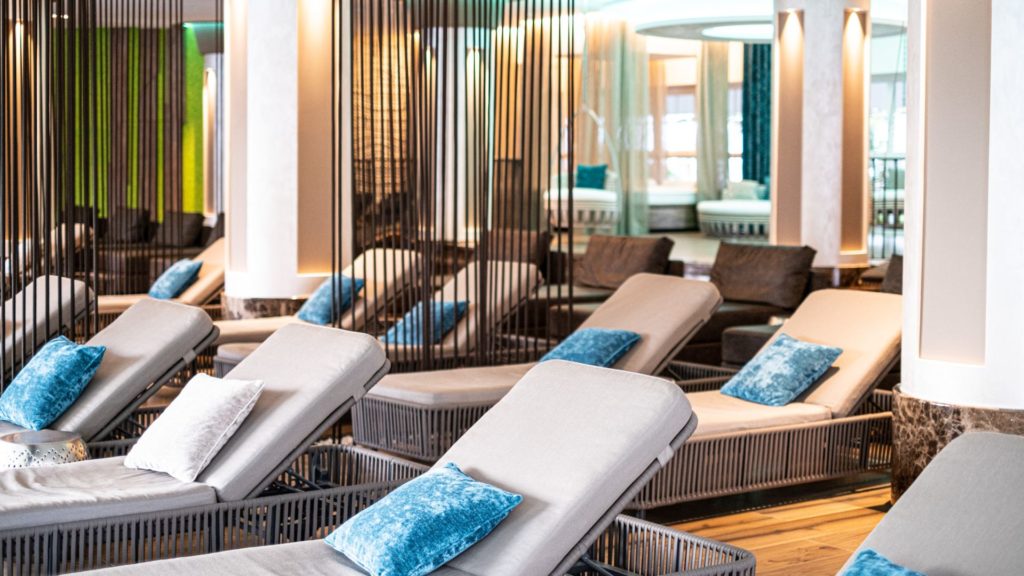 How many years have you been coming to Tritone?
 We've been coming here for more than 20 years. We have experienced many of the hotel renovations, such as the refurbishment of the swimming pools. We watched Walter Poli (the General Manager of Hotel Tritone, ed) go to school and grow up.
We used to go to another hotel, then we came to see the Tritone (just as they were doing the pools). Later, we met Walter's mother, a very nice lady. Since then we come twice a year and during the holidays.  
It is a welcoming environment where you feel at home. Walter and his mother know the hotel business: the services are very good  (in particular, the room service is excellent) and the physiotherapy is very well organized. 
What about the therapies?
The hotel has improved greatly in this regard. We do a lot of hydrokinesitherapy. 
How long do you usually stay for?
We stay here a week but at Christmas and New Year we stay a few more days.
What are your favourite experiences?
The atmosphere leaves us relaxed and calm. We are relaxed at every moment, that is the beauty of it. In any part of the hotel we are in complete relaxation.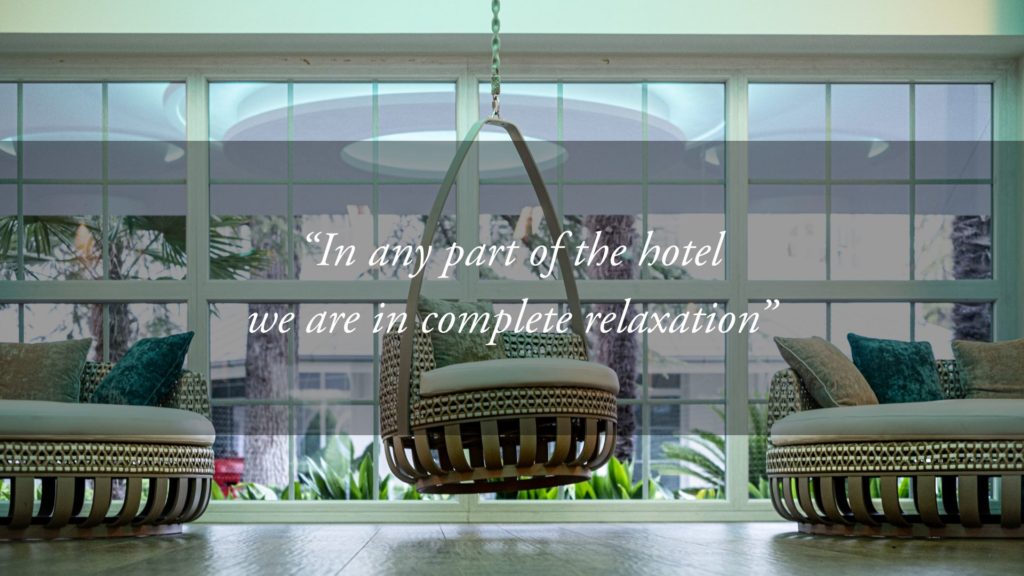 What about the SPA?
The new SPA is beautiful, organized in a   commendable way.  We do whatever is free, and we go to the pool a lot. Saunas, on the other hand, are not good for our heart.
How about the cuisine?
We eat too well (laughs) ed). The table menu would be enough but then there is also the buffet; it is too much for us.
The cuisine is fantastic even if it is not our traditional Emilian cuisine. They are very skilled and offer a more international cuisine. There is a lot of fish and, honestly, we appreciate it. Let's say the cuisine is of a high standard.
How about the surrounding area?
 We don't go around much, we like it here in   Abano Terme.  Sometimes we go to mass or walk under the arcades to see the wonderful shops. We know everything very well, and appreciate the luxury products that are sold here.
Who do you know best?
Walter, for sure. We also rely on Luca and Andrea (the reception staff, ed), who are very good. We have no complaints about anyone. The room service is impeccable: if we ask for the beds to made, they arrive in 5 minutes.
 I love sleeping on a soft bed and that's why I always find an extra folding mattress: they already know what we need. Walter himself bought us a folding mattress to make the bed even softer, and now we take this welcome gift everywhere!
We also know Daiana (the bar lady, ed).
Which are you best memories of Tritone?
The most recent is Francesca's birthday. They organized a lovely party with the whole brigade of waiters, and a beautiful bunch of roses. They brought us 20 extra mantis shrimp each, and a monkfish – truly wonderful. We ended the celebrations with a trifle. That's why I come here every year for my birthday.  
We remember Abano with pleasure when we are in the darkest moments of our life. Then, when we are here, we leave all our cares at home and relax.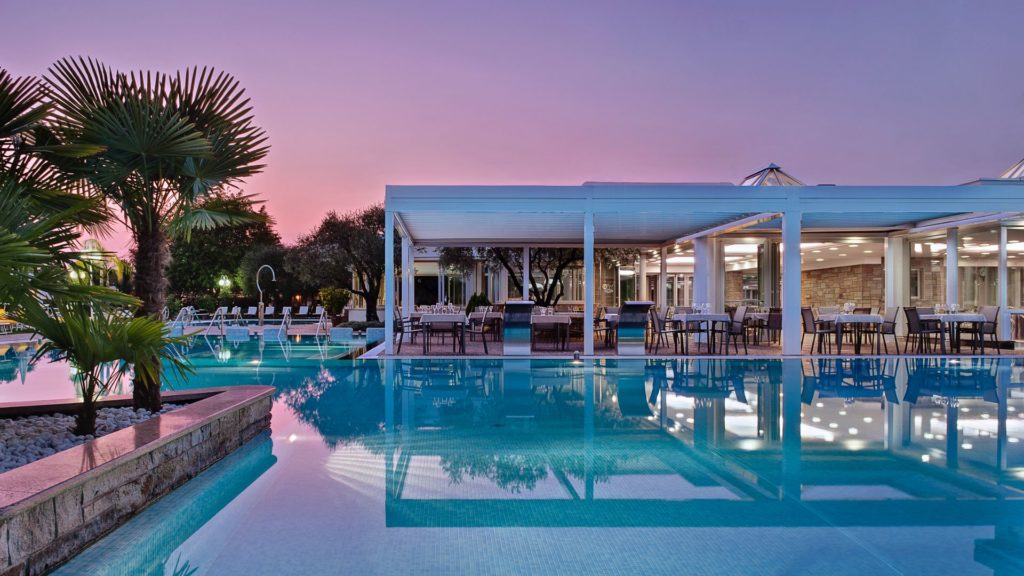 I really appreciate the restaurant service by the pool; it's a great idea because you go there with a bathrobe and don't have to change for the dining room; they serve very well. 
 The hotel now publishes a magazine which they distribute in the morning: this is very pleasant because it contains a variety of news items. This is an example of the innovation implemented by Walter; it denotes his insight. He is always looking for something new, he does not stand still like many other hoteliers. We like this about Walter a lot.
Why would you recommend Tritone to a friend?
Because I like it here; I have been to many hotels, and this is the best in Abano. When you enter the Tritone, you enter another world. I would like to always be like this: relaxed and serene.
To book your stay at Hotel Tritone, you can write here or call (+39) 049 8668099