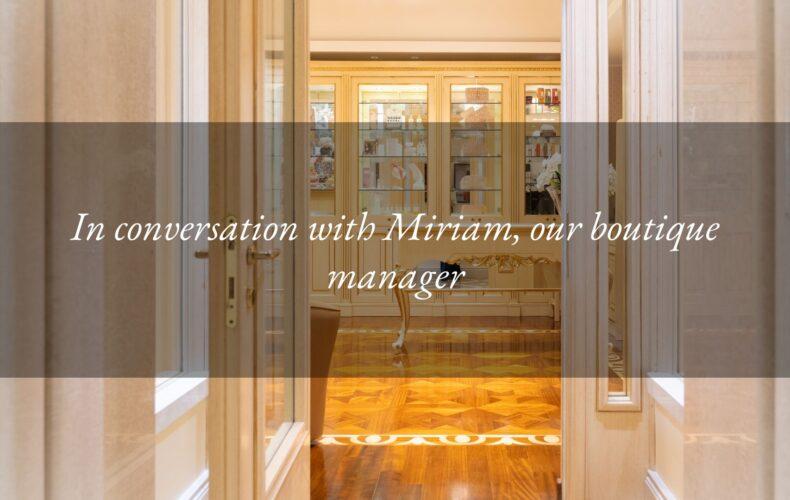 In conversation with Miriam, boutique manager at the Hotel Tritone
Posted by

15 May 2023
We met Miriam inside the boutique of the Hotel Tritone. She is responsible for every aspect of this facility. 
She told us about how she came to the Hotel Tritone and how she now runs the boutique, which is much more than just a place to shop.
Miriam, introduce yourself to those who don't know you.
My name is Miriam and I am the boutique manager at the Hotel Tritone.
What is the Hotel Tritone boutique?
It's a place where guests can shop for special products, selected directly by the management.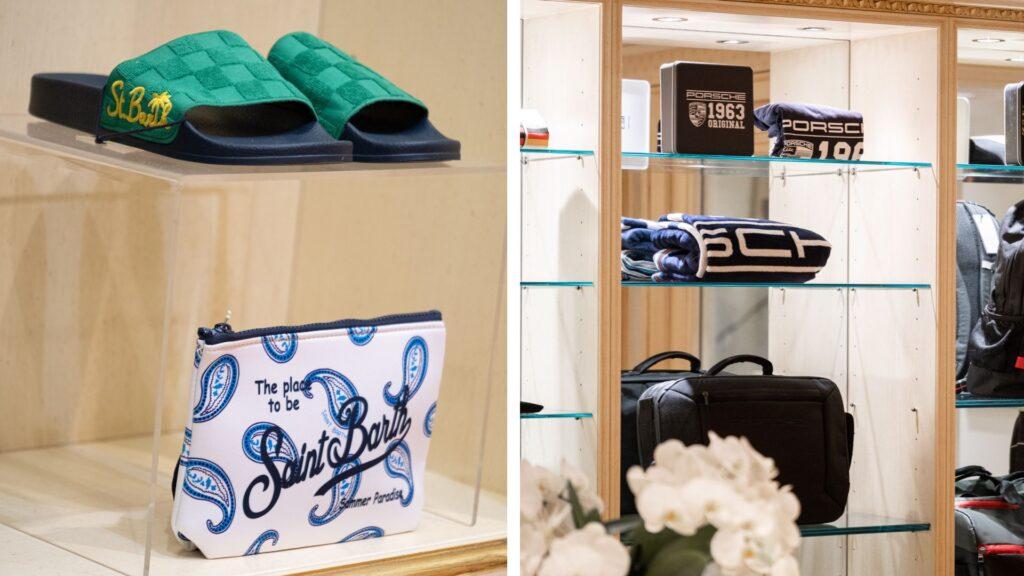 What are the best-selling items, and why?
Customers often choose a new swimming costume. First-time guests mainly buy from us out of curiosity. Others, however, choose a costume so as to have a kind of souvenir of the Hotel Tritone.
Can you tell us your story?
My background is in a different field from the one I work in, because I studied to become a secretary. However, after graduating I worked for 19 years in the clothing and textile sector. I was a sales assistant in several clothing outlets and in a shoe shop. 
I arrived at the Tritone just when I was looking for a job (at the time I was filling in for a girl on maternity leave in a shoe shop). My predecessor was retiring, so I applied and was accepted and incorporated into the staff.
How long have you worked at the Tritone?
Since 2012, so I've been here for 11 years. While working at the Tritone I have taken several refresher courses, particularly on visual merchandising and languages.
So what is your role and what are your main tasks?
I manage the boutique, take care of orders and set up all the display cases in the hotel. In addition, I help out at the reception desk by supporting colleagues during busy periods.
What do you like most about your job?
I like having contact with the public and making guests feel welcome in the boutique. I'm happy when I'm able to meet their needs.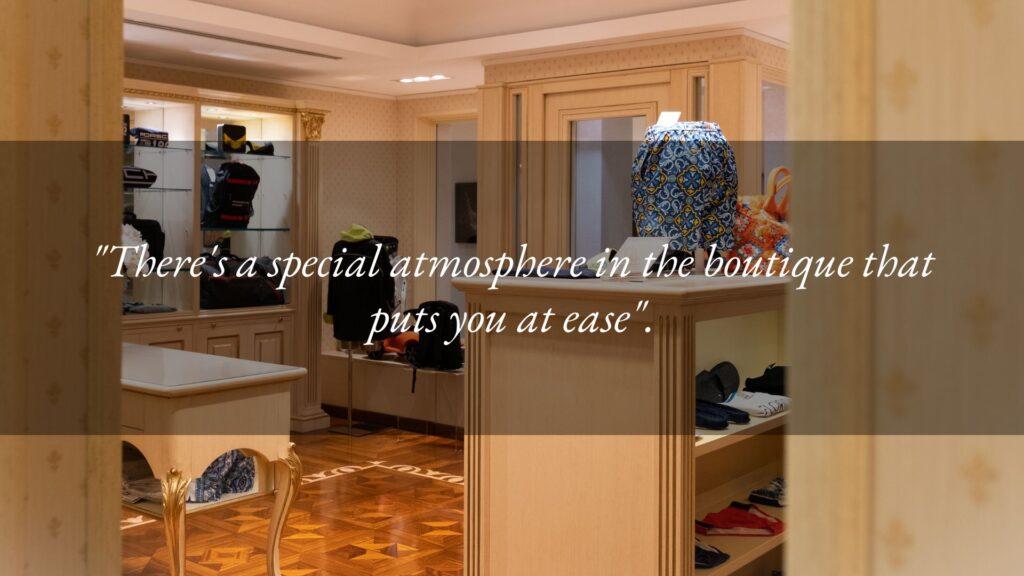 Out of your tasks and activities, what are the details that make the customer experience special?
First of all, the boutique is already something special.  Not many hotels, especially in the spa sector, have an in-house shop. And I think the atmosphere in this boutique is special and puts guests at ease. They feel free to browse, ask questions and look at the products without any pressure to buy. Moreover, just like everywhere else in the hotel, people feel at home here. Guests who come back to stay with us regularly also come in just to say hello and have a chat, and that makes me very happy.
What do you like to do in your spare time?
I like going for walks in the countryside and reading. I also use my free time to keep up-to-date, so I spend time checking out other outlets to study their secrets.
If you had to describe the Tritone in one word, what would it be?
The Tritone is "innovative" because it is constantly renewing itself year after year, getting better and better.
If one day you were a guest at the Tritone, which service/treatment would you try first?
I would definitely try mud-bath therapy in all its phases: the mud treatment, the ozone bath and finally the massage at the end of the therapy. I believe thermal mud is a unique, fundamental resource that should be valued more and more.
To book a holiday at Hotel Tritone, you can write to us here or call (+39) 049 8668099