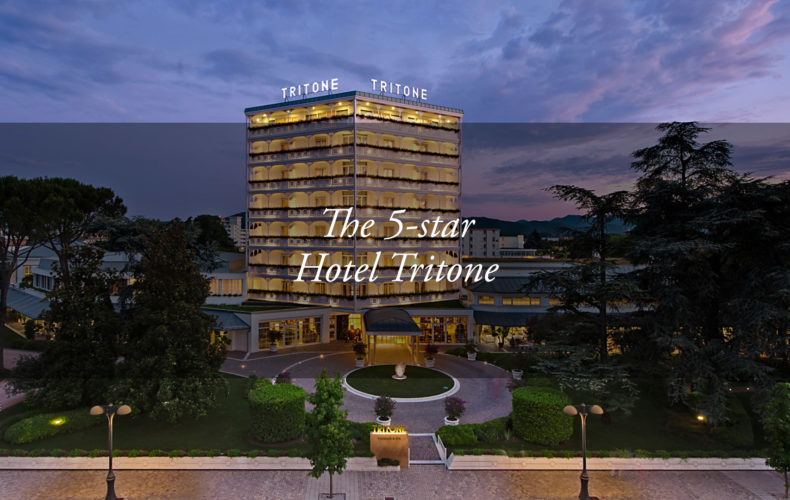 The 5-star Hotel Tritone, a refuge of elegance and wellbeing: an interview with the Director
Posted by

14 February 2020
At Hotel Tritone in Abano Terme it is time to inaugurate the 2020 season. The entire Euganean thermal basin will marvel at the innovations that sealed the hotel's obtaining the coveted fifth star this year.
This quality seal is the result of a passionate, energetic journey that began several years ago.The goal was to offer quality service in an environment of essential elegance and well-being. This stimulating interview with Director Walter Poli considers how it feels to reach such a prestigious milestone. Ideas for the near future are also discussed, including how to make Hotel Tritone an increasingly exclusive location in terms of its rooms and services.
For information on Hotel Tritone offers for the 2020 season, you can write here or call (+39) 049 8668099.
A unique path to building new meanings of excellence
For me, elegance is getting to the core of what you are.
(Christian Lacroix)
That Hotel Tritone has become a 5-star establishment is a result of the staff's constant commitment and passion in seeking to provide perfect service. What matters for Doctor Poli is the ability to welcome his guests in particular ways they prefer and which are best suited to them.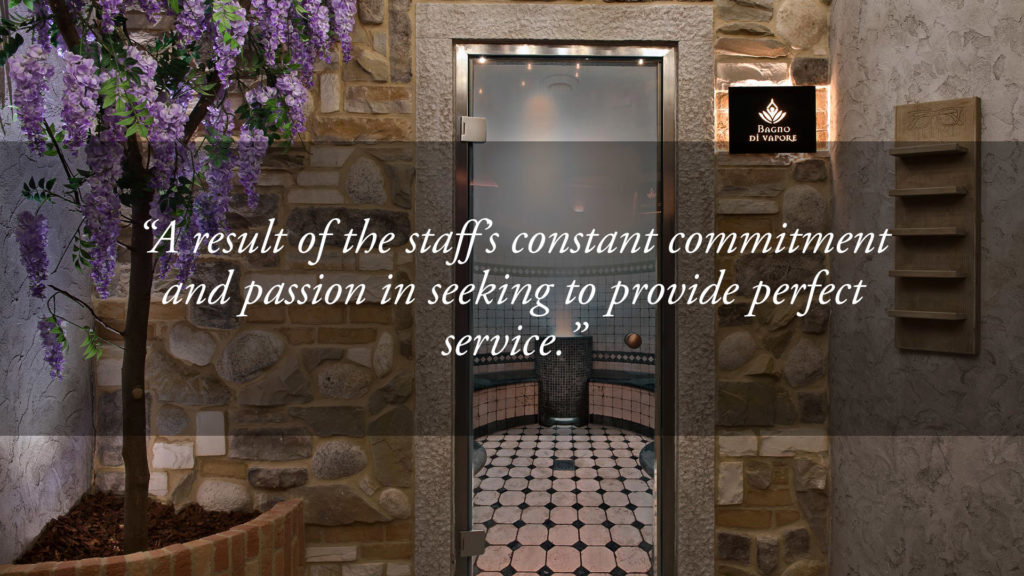 We are naturally very satisfied. The results achieved push us to continue towards excellence with great enthusiasm. We have trained staff and worked hard to become an elegant, high-quality hotel, and customer appreciation is the best reward. The fifth star is certainly a personal satisfaction and a consequence of the passion that drives us to perfect ourselves every day.
Elegant and exclusive new environments at hotel tritone
The period of closure in January and February, needed to create a perfect hotel environment, produced two novelties for 2020.
Firstly, every room was modernized after listening carefully to guests' opinions. All of their carpeting was removed and these beautiful rooms were enriched with new, fresher and more modern coverings and curtains.
The second important novelty is the G&G Bar and Restaurant, the new permanent summer lunch buffet area by the pool. The islands for the hot and cold buffet were moved from the poolside to an adjoining and communicating hall, where one can relax and enjoy the delicious dishes created by our Chef.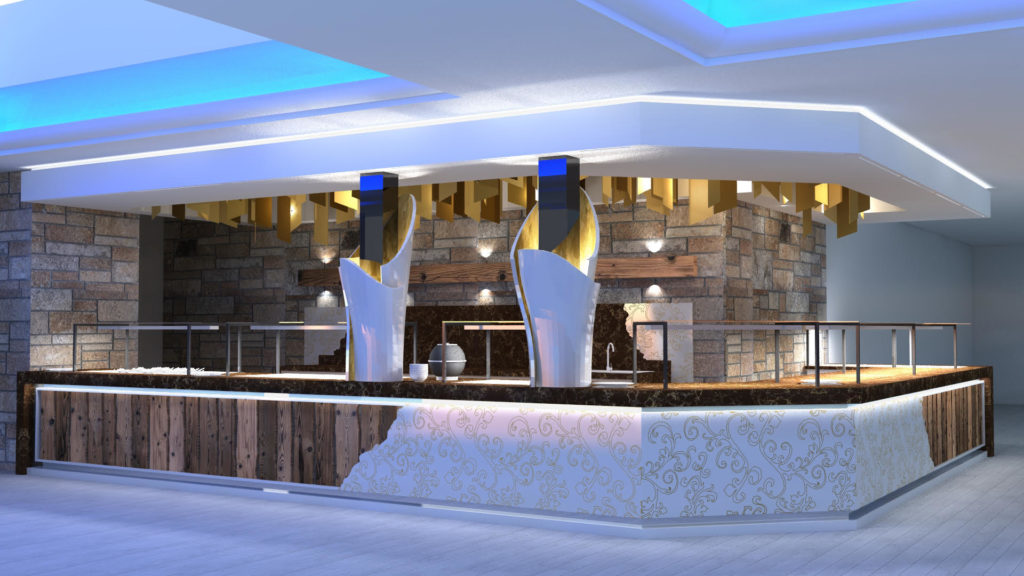 The Director speaks with pride of the new services and of how the ideas behind them came about.
I am a careful and curious observer, both inside and outside of my hotel. I put myself in the shoes of the guests; I talk to them and patiently listen to them. I try to understand what they want, what it means to be a guest. You have a limited view from the command post. By leaving the office and meeting guests, however, I have a wider angle of perception. I believe that sensitivity in listening is fundamental.
In addition, our incredible staff always expresses fresh and interesting ideas and everyone is listened to as we continue along the path of improvement at Hotel Tritone. I must say we have achieved a great shared goal.
Hotel tritone shines on abano terme: future projects
When asked about plans for the near future, Doctor Poli replies with the assurance that derives from the passion and desire to continually find innovative ways to achieve excellence.
A first project I have wanted to work on for some time, and would like to achieve shortly, is the construction of a hotel for Tritone employees. This is to offer them benefits in the form of services as well.There is also a strong desire to renovate the interior of the swimming pools and to expand our garden water park to take advantage of the available thermal water, a unique resource. We would like to develop an innovative concept of water to offer a new and exclusive experience.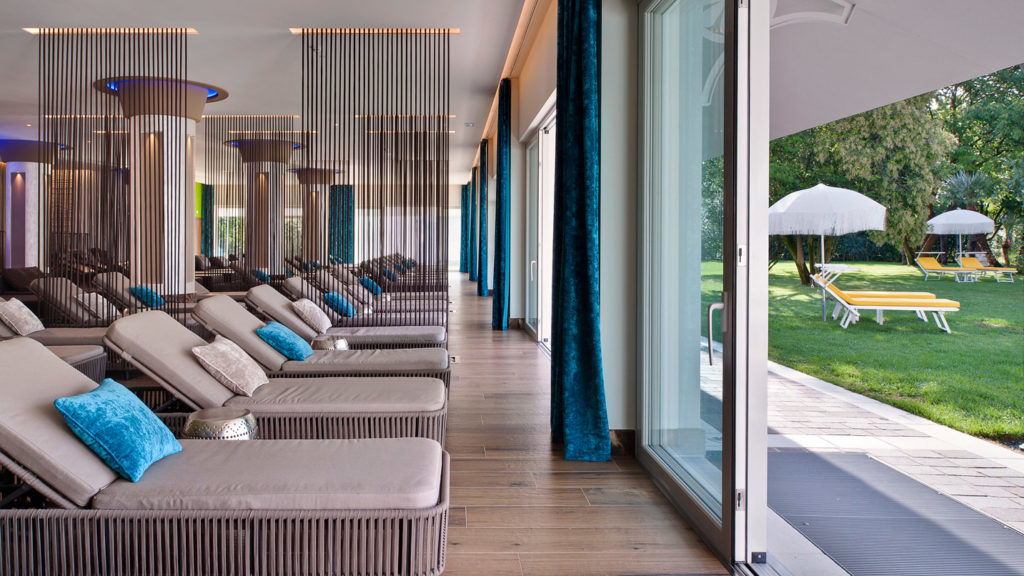 The Hotel Tritone fifth star is therefore not only a milestone but, above all, the promise of an ongoing commitment to reach new heights of excellence and to continue to surprise guests.
For more information or to book a stay write here or call (+39) 049 8668099; the staff is at your complete disposal.