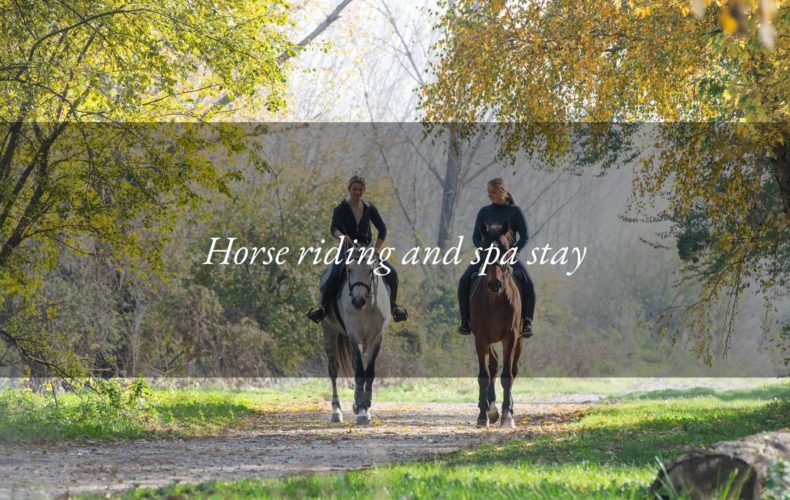 Freedom and well-being on horseback during a spa stay
Posted by

3 October 2022
The areas of Abano Terme and the Euganean Hills have many surprises in store for those planning a spa stay. The Hotel Tritone staff are always ready to recommend places and experiences based on Guests' wishes, and among these suggestions is one involving one of the noblest and most fascinating of animals: the horse.
HORSE RIDING IN THE EUGANEAN HILLS
In Abano Terme and the neighbouring municipality of Montegrotto Terme, several riding stables offer the possibility of getting to know these wonderful animals. There are routes and activities designed for those who have never ridden and also for those who have already taken riding lessons.
For those who know how to ride, there are numerous bridle paths in the Euganean Hills area. These routes are an opportunity to immerse oneself in nature, riding through fields framed by mountains, along riverbanks and on narrow roads through villages and hamlets clinging to the hills. The feeling is that of exploring a new world, even if you are riding in places you have visited before. Riding brings a change of perspective, which is why it is always a novel and intense experience.
HORSE RIDING IS THE PERFECT ACTIVITY FOR THOSE SEEKING A RELAXING AND HEALTHY HOLIDAY
Riding, whether recreational or competitive, brings many benefits. One could identify some similarities with the benefits of a spa stay, since the backdrop to this experience is always the greenery of the Euganean Hills and the activity is good for the body and spirit.
Horse grooming and trekking in the saddle are activities that instil calm in those who perform them, thus banishing all negative thoughts and accumulated stress. Horses are also among the animals most often used to treat anxiety and depression, precisely because of the empathic relationship created with them.
Riding is a true sport and is therefore very good for the whole body. Horseback riding tones the muscles without subjecting them to undue stress and allows them to burn calories, thus helping to make the metabolism work better. The position one assumes in the saddle improves posture and optimises balance. Finally, the physical exercise involved in horseback riding requires an active and ever-vigilant mind, so riding or walking on horseback also helps keep the brain young.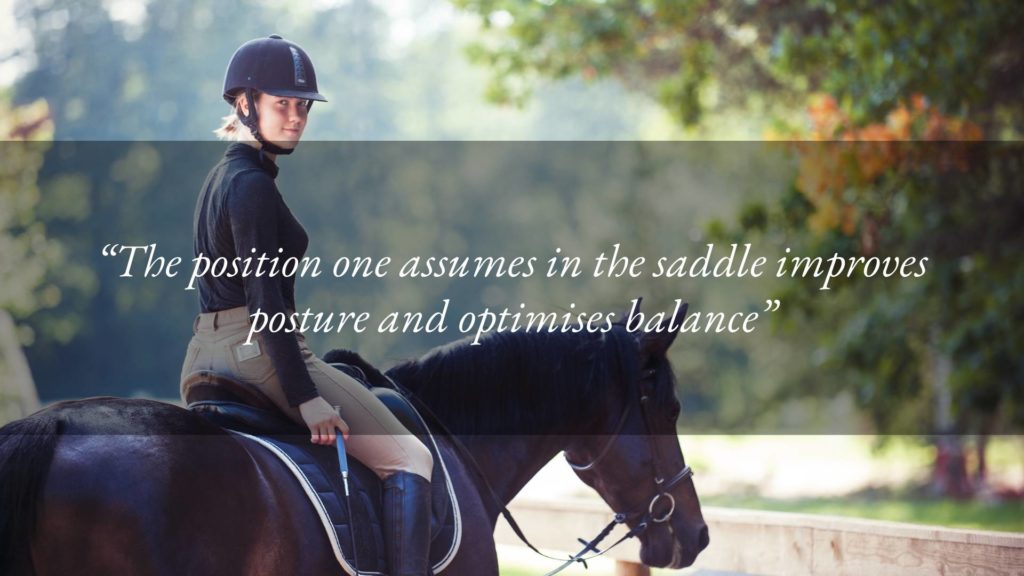 BOOKING AN EXPERIENCE IN A RIDING SCHOOL
For all these reasons, going to a riding school, visiting the stables and getting to know the horses, and riding or learning to ride are all activities that can make a spa stay even more special. Guests staying at the Hotel Tritone or booking their holiday can ask the staff directly to find the most suitable riding school for the activity they want to do and book an experience with these wonderful animals.
To request information from the Hotel Tritone team, you can write to us here or call (+39) 049 8668099