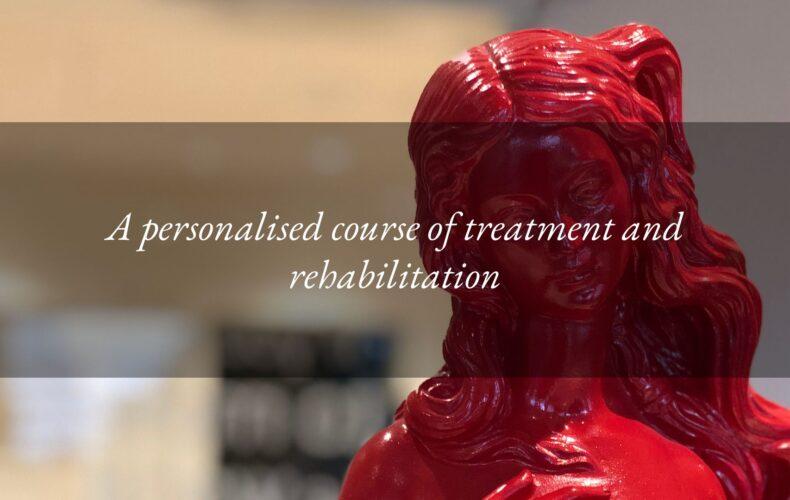 Physiotherapy equipment of excellence in the gyms at the Hotel Tritone
Posted by

15 May 2023
Many of the guests who choose to stay at the Hotel Tritone follow a rehabilitation programme or have one or more physiotherapy sessions.
The course that each person follows is tailor-made by the spa doctor and can be carried out in several dedicated places: the massage cabins that can be upgraded with state-of-the-art equipment (e.g. for TECAR therapy), the pool for rehabilitation, and two gyms: one with a variety of ad hoc physiotherapy equipment (e.g. Chinesport beds and Sapilo exercise bikes and treadmills) and a larger one with Technogym equipment, which is also suitable for guests who want to keep fit.
In all these places, the Hotel Tritone's physiotherapists make the difference, thanks to their experience and empathy.

The rehabilitation gym at the Hotel Tritone
The number of times a day that guests attend the gymnasium for rehabilitation is dictated by the personalised course, built around the patient's problems. In this gym, the guest is always guided by one of Hotel Tritone's four physiotherapists, who determine which equipment to use and prepare the exercises.
Equipment includes, for example, rehabilitation steps. These are special stairs with steps that are lower than the standard, thus making it easier for people to move up and down after an operation.
There is also a special wheel-shaped appliance, which is used for shoulder rehabilitation. 
For exercises that target the cardiovascular system, there is also an exercise bike and a treadmill.
The machines also include a special pulley for shoulder, back and hip rehabilitation. 
Hand ergotherapy is also important, and is carried out through the use of a specific table-top apparatus.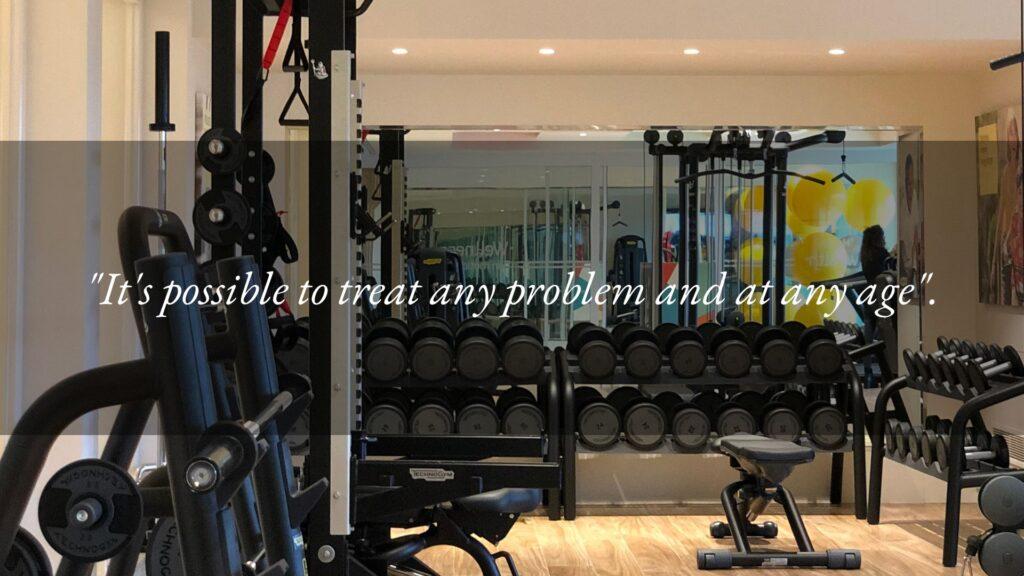 Guests who successfully complete the rehabilitation process
Hotel Tritone is one of the few spa facilities to have such a variety of physiotherapy equipment available. The possibility for specific rehabilitation of different parts of the body puts it on a par with a traditional physiotherapy practice, with the added benefits of thermal products (water and mud) and a hotel stay.
This is why many guests choose the Hotel Tritone for treatment and recovery after an accident or operation. Some people have arrived immediately after an operation, getting around with the aid of crutches. Thanks to a course of physiotherapy in the hotel, they have been able to leave the facility walking unaided. Moreover, thanks to the availability of many different machines and appliances, it is possible to treat any problem and at any age.
To book a physiotherapy course combined with a stay at Hotel Tritone, you can write to us here or call (+39) 049 8668099