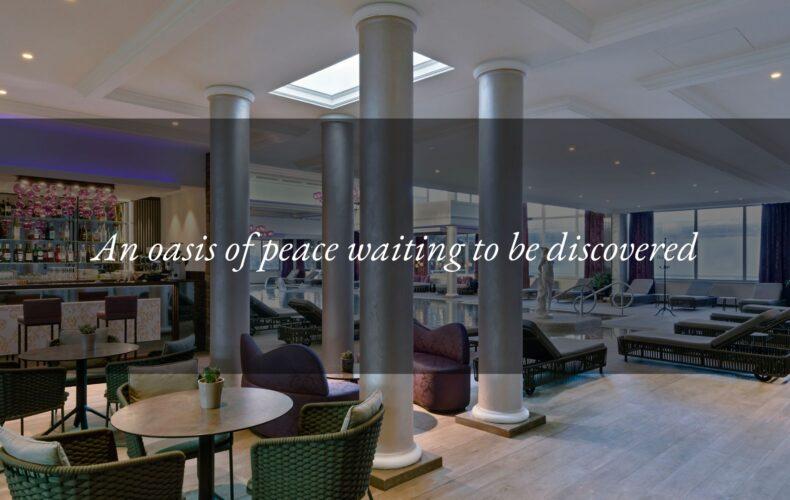 The new Eden of relaxation: the indoor thermal pool at the Hotel Tritone
Posted by

20 March 2023
When the curtain rises on a new season, all eyes are on the latest improvements and changes. The year 2023 features the pools.
The extensive outdoor pools, which enliven our guests' spring days, will soon be complemented by a large tropical oasis with an extraordinary new pool, at the edge of which are set small exclusive beaches and the tropical pool bar. The indoor pool with its new look also sees a complete style upgrade throughout.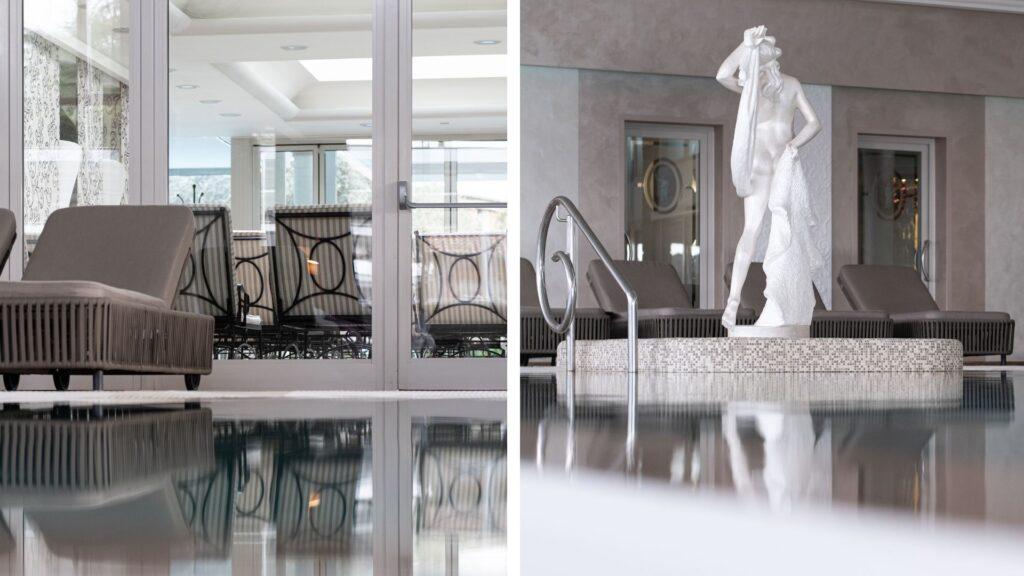 Improvements in the indoor thermal pool
The feeling of relaxation that this expanse of water now provides is even more intense. One enters a veritable Eden, surrounded by the warmth and the sound of the flowing water lapping against the side beaches. Here is where the first of many changes can be seen: the management of the Hotel Tritone wanted to implement a complete overhaul and stylistic makeover, encompassing the side beaches and even the pool itself, specifically the flooring.
New shades enhance the relaxation experience
The restyling was total while keeping the structural part intact and the upper part and ceiling untouched (the latter was the subject of renovation in the 2022 season).
This year's first guests can already appreciate the play of contrasts created between the purple trim (matching the chandeliers chosen last year) and the swimming pool decking, for which a wonderful cream colour was selected. Complementing the aesthetic harmony is the pearly hue of the columns and the statue that welcomes guests to this area.

Toilets and showers completely renovated
The same change of style also took in the bathrooms and showers by the pool, which were completely renovated. Large blocks of anthracite tiles decorate these spaces, made warmer by the bronze and blue coloured tiles and more sparkling thanks to the new round mirrors.
Finally, the refurbishment also involved the cladding of the bar area, here too displaying an unusual colour scheme, combined with that of the adjoining room.
To relax in the new thermal pools at the Hotel Tritone, you can write to us here or call (+39) 049 8668099