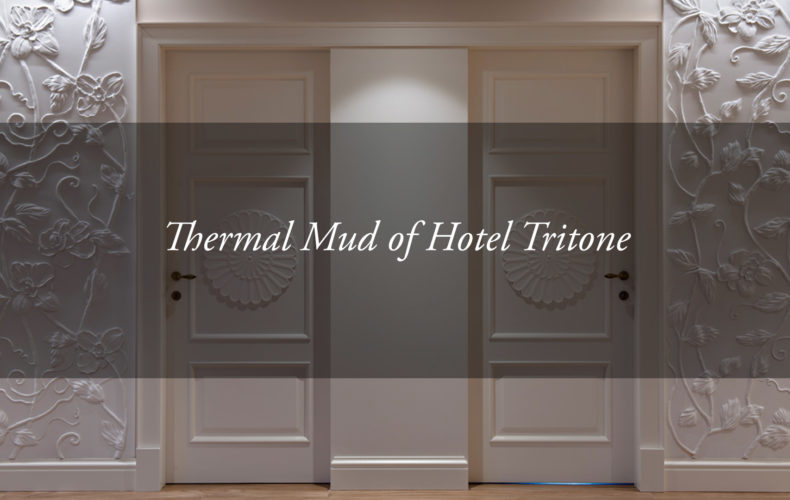 A powerful natural and eco-sustainable medicine: the thermal mud of Hotel Tritone
Posted by

25 January 2021
We have written on several occasions in this blog about how muds from the Abano thermal area are rich in benefits  and are an excellent treatment for various pathologies.
REGENERATING THERMAL MUD
The fortunate guests who participated in the numerous guided demonstrations of mud treatments  at our hotel were able to learn about the whole mud treatment process – especially the regeneration phase.  Indeed, immediately after a sterilization process, the mud is sprayed with thermal water. The mud can then be placed in the mud tubs, with all of its organic and healing properties intact.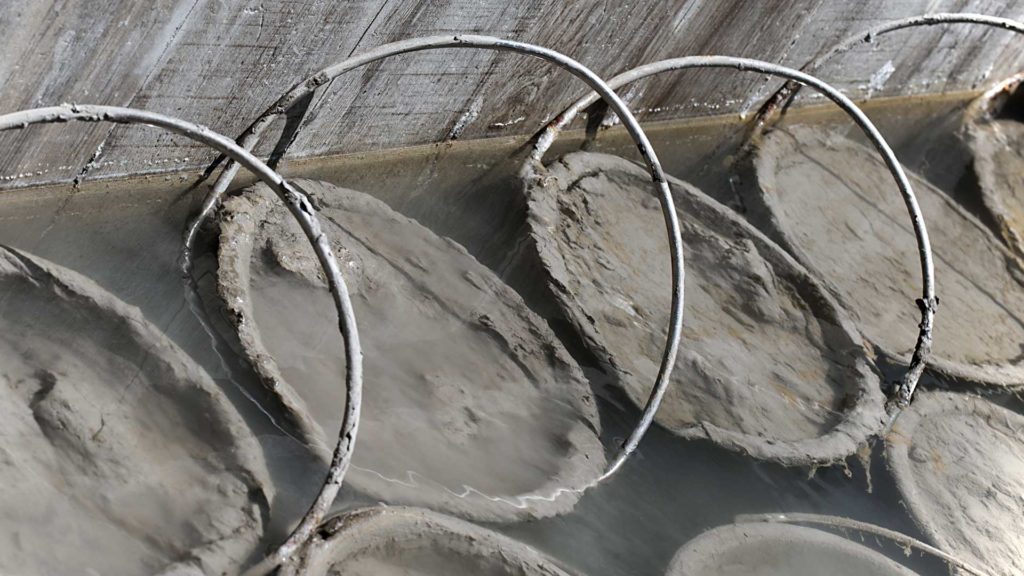 This regeneration phase reveals that thermal mud is an eco-sustainable product that should rightly be protected through our Tritone for Life philosophy.
What is even more important, however, is that the mud's therapeutic qualities be fully restored and that the highest standards of health and hygiene safety are maintained.
NEW SCIENTIFIC RESEARCH: THE HYGIENIC SAFETY OF REGENERATED MUD
Important scientific research on the hygienic safety of regenerated mud was designed and conducted by Dr. Fabrizio Caldara, director of the Thermal Studies Center, in collaboration with a group led by Prof. Tatjana Baldovin of the Department of Cardio-Thoraco-Vascular Sciences and Public Health (Laboratory of Hygiene and Applied Microbiology) at the University of Padua.
The results have shown how the hygienic profile of regenerated mature sludge is guaranteed above all by strictly respecting the temperatures set for each stage of processing.
The team of thermal doctors has the important task of overseeing each phase of mud cultivation:  maturation, application, sterilization and, as we have seen, regeneration. The Tritone Hotel team of medical staff is made up of specially trained professionals who aim to maintain the mud's high quality in cycle after cycle. We therefore ensure maximum safety for our guests while protecting the thermal ecosystem that creates a unique product with  anti-inflammatory properties. The mud's properties were discovered in another interesting study that we have previously covered in this blog.

THE BENEFITS OF THERMAL MUD
Guests can  have mud therapy treatment to help relieve various pains and pathologies including arthritis, rheumatism, fractures and stress. This treatment has all the benefits of a natural remedy and, at the same time, is respectful to the very environment from which it came.
For information on mud therapy or to book spa treatments, you can write to us here or call (+39) 049 8668099.